Privacy Statement and Cookie Settings
PDMA ALLIANCE INC. Privacy Statement
This Privacy Statement was last revised on and is effective as of April 15, 2021.
Overview
The website located at www.sharingalliance.org and www.pdmaalliance.org (the "Site") is owned and operated by PDMA Alliance Inc. ("The Alliance") also doing business as The Sharing Alliance™. We recognize the importance of privacy to you and are firmly committed to protecting your privacy when you visit the Site. As a result, we have instituted this website privacy policy ("Privacy Statement"), which applies only to the operation of the Site. The Alliance is providing this notice to explain how we collect, use, disclose and protect the personal information that we collect from you in connection with your use of the Site. This Privacy Statement applies only to the use and collection of data collected by this Site and does not apply to any other data collected by us online or offline.
In general, you may visit the Site and view its content while remaining anonymous by not providing any personal information. By using the Site, you agree to the terms of this Privacy Statement and, if you provide us your personal information, you consent to the collection, use and disclosure of your information as described in this Privacy Statement or as otherwise described at the time of such collection. If you do not agree with this policy, please do not provide us any information and do not use the Site.
As used in this Privacy Statement, "we" includes The Alliance, its affiliates, and any third-party vendors we hire to assist in the administration of the Site, the collection, cataloging and/or analysis of data, and/or the processing or handling of any visitor transactions. These vendors are required to maintain the confidentiality of the user information and are prohibited from using it for any purpose other than as described in this Privacy Statement.
Registering with Alliance
In order to use or access certain services provided on or through the Site, you may need to register with us, which will entail your disclosure and transmission of certain information about you. In connection with your registration, or at any time after registering, you may "opt-out" or unsubscribe from receiving any communications from us by following the unsubscribe instructions in any email you receive from us.
Information We Collect
If you register with us, we shall collect certain personal information provided by you, which includes your name, address, telephone number, e-mail address, and certain other personal and demographic information about you.
Our Site may also collect non-identifiable information that becomes available to us as a result of your visit to our Site. This information includes, for example, your IP address (a number automatically assigned to your computer when you visit the Site, and which is logged by our servers), your Internet Service Provider ("ISP"), your web browser, the type of operating system, the domain name of the website which links you to our Site, the pages you visited, the average time spent on the Site, and the content searched for on the Site.
Because we are very interested in the successful dissemination of information through the Site, we will review visitor trends recorded on certain log files. In connection with such log files, analytics software will be used to generate reports which will allow us to determine how we can enhance your experience with our Site. This information will not be used to ascertain your identity or the substance of what you are viewing. The log files may be purged periodically, in our discretion, to maximize space on the server.
Please be aware that all data is delivered to servers located in the United States and will be processed in the United States.
Collection of Personally Identifying Information from or about Children
Alliance does not knowingly collect or solicit personal information from anyone under the age of 18 or knowingly allow such persons to register. If you are under 18, please do not attempt to register or send any information about yourself to us, including your name, address, telephone number, or email address. No one under age 18 may provide any personal information to the Alliance. In the event that we learn that we have collected personal information from a child under age 18 without verification of parental consent, we will delete that information as quickly as possible. If you believe that we might have any information from or about a child under 18, please contact us at mail@sharingalliance.org.
Use and Disclosure of Your Personal Information
The information we learn from visitors helps us personalize and improve the Site and services that we offer through the Site. We use your information to respond to your queries and provide you with certain services and information pursuant to your requests.
The Alliance will include certain personal information about you, including your name, contact information and other related information in various membership, registrant or event listings and directories that will be published by us and distributed among, or otherwise made available to, our registered users, members or event attendees, as applicable, unless you request that all or any portion of such information remain "non-published." All such requests of non-publication should be directed to the The Alliance at mail@sharingalliance.org.
We may also use your personal information for the following purposes:
• establishment and maintenance of our relationship with you;
• meeting legal, regulatory, insurance, security and processing requirements; and
• otherwise with your consent.
We will not share or sell personal information with unaffiliated third parties (including marketers), except as set forth in this Privacy Statement, unless we have clearly requested and obtained your explicit consent.
Other Uses
In addition, we may share your personally identifying information with any third-party, without your consent or approval and without notice to you, (i) as permitted or required by law, (ii) to protect and defend the rights of The Alliance and its employees or any other user of the Site, (iii) as incident to a corporate sale, merger, reorganization, dissolution, bankruptcy or similar event, (iv) under circumstances we believe reasonably necessary to protect the personal safety of our employees, users of the Site, or the public, (v) to disclose information that is necessary to identify, contact or bring legal action against someone who may be violating our published policies, (vi) to operate the Site properly, or (vii) as is otherwise described in this Privacy Statement.
Forums and Job Postings
This Site may make forums and message boards ("Public Forum") available to the registered users for the purpose of allowing such users to submit, post, display or view user generated written content or communications, including, but not limited to, job postings and other related listings provided by the users (collectively, "User Generated Content"). Please remember that User Generated Content and any other information that is disclosed in the Public Forum will be considered non-confidential public information that is accessible to, and viewable by, any person obtaining access to the Site, including persons in countries that might not have legislation that guarantees adequate protection with respect to your country of residence, and The Alliance is under no obligation to afford such content the privacy protections provided herein. All User Generated Content is subject to the Alliance General Terms of Use and The Alliance may, in its sole discretion, access, use and disclose any User Generated Content and related information it considers necessary or appropriate. You should exercise caution in disclosing personally identifying information in connection with the posting or storing of any User Generated Content on the Site.
Cookies
We use cookies on our Site. Cookies are small text files that your web browser leaves on your hard drive to recognize you as a repeat user of our Site, track your use of our Site and target advertising. This allows for personalization of certain aspects of your visit to our Site. Information gathered from cookies in this way is only used on an aggregate basis. Unless a visitor specifically provides their identity to us, e.g., by registering at our Site, providing information through an online form or sending us correspondence from the Site, we will not know the identification of individual visitors. We may use cookies to store preferences; record session information; develop information about Site visitors' preferences and interests; record past activity at a website in order to provide better service when you return to our Site; or customize web page content based on information you voluntarily provide.
You can disable cookies using your Internet browser settings. Please consult your browsers' help function for information on how to disable cookies. Note that if you disable cookies, certain features of our Site will not function properly (for example, log-in to Members Only). Links on our Site may contain links to other websites. Please recognize that we do not control these third party websites and this Privacy Statement will not apply to those websites. You should consult each applicable privacy policy before using another linked website.
Security
We have security measures in place to protect against the loss, misuse, and alteration of the information under our control. While we strive to ensure the integrity and security of our network and systems, we cannot guarantee that our security measures will prevent third-parties from intercepting information. You should not assume or expect that any communication that you transmit to us (such as personally identifiable or other data, questions or answers, comments, or suggestions) is confidential. The Alliance shall not be liable or responsible if any information about you is intercepted and used by an unintended recipient.
California Users
In accordance with California Civil Code 1798.83, California residents are entitled to know that they may file grievances and complaints at California Department of Consumer Affairs, 400 R Street, Suite 1080, Sacramento, CA 95814, or by phone at 916-445-1254 or 800-952-5210; or by email to dca@dca.ca.gov
Access, Correction and Contacting Us
You may contact us at mail@sharingalliance.org if you wish to correct or change any information about you that we may have collected or if you wish to opt-out of receiving any communications from us or request that any information about you remain "non-published."
If you have questions about anything contained in this Privacy Statement, including how your personal information is used, please contact us at mail@sharingalliance.org.
Privacy Statement Changes
We reserve the right to change or update the Privacy Policy at any time. Please be advised we will not reduce your rights under this Privacy Policy without your explicit consent, and we expect that most such changes will be minor. Regardless, we will post any Privacy Policy changes on this page and, if the changes are significant, we will provide a more prominent notice (including, for certain matters, email notification of Privacy Policy changes). To ensure that you are up to date on all matters related to this Privacy Policy, please periodically review this page for changes and updates. The effective date of any such change and of the Privacy Policy will be clearly marked.
This Privacy Statement was last revised on and is effective as of April 15, 2021.
Connect with the Alliance
The learning never ends in this industry and the Sharing Alliance exists specifically for that reason. Reach out to us with your questions about the Sharing Conference, Member benefits, or anything else.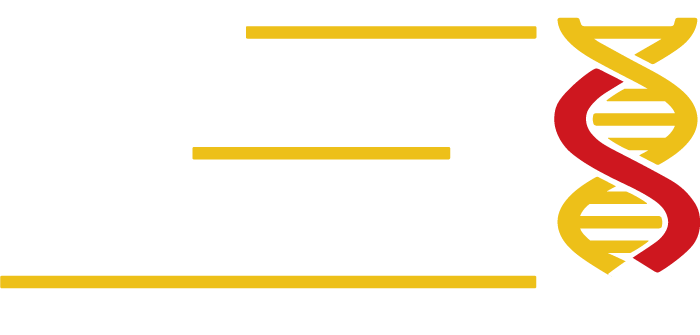 This website protects personal information. Learn more: