The Sharing Alliance Board
Meet our distinguished Board who provide Alliance members with thoughtful insight on today's compliance laws and industry best practices.
The Board is made up of three groups of compliance professionals: the Alliance Officers, current and former industry experts who manage day-to-day Alliance activities; Industry Board Members, key compliance stakeholders within the pharmaceutical, medical device, and biotech industry; and Vendor Board Members, representing the companies who provide invaluable compliance services and solutions to the industry.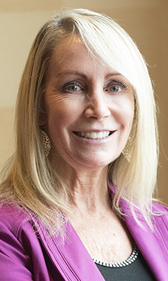 Debra Segura
The Sharing Alliance
Deb Segura is the Executive Director of the Sharing Alliance and has over 30 years of experience in the pharmaceutical industry. She has dedicated herself to providing valuable compliance information to Alliance members and industry. She is a founding member of the Sharing Alliance, a not-for-profit organization established in 1989 with a mission to improve the pharmaceutical industry's understanding of the Prescription Drug Marketing Act (PDMA) and related sample compliance regulations. Prior to taking the position of Executive Director, Deb's career included various management positions at Kos Pharmaceutical (now Abbott), Novo Nordisk, and Bristol Myers Squibb. Her primary focus was sample compliance, education and training, and sample investigations. She is the proud mother of three wonderful children and grandmother to five. She and her husband reside in York, SC.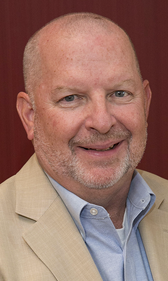 Steve Haynes
The Sharing Alliance
As Alliance Director of Operations, Steve brings over 40 years of experience to the Alliance Board. He retired from FDA's Office of Criminal Investigations in 1999 as Special Agent in Charge of their Investigative Operations Division. In the years since, he has worked closely with pharmaceutical clients and our Sharing Alliance on a wide range of corporate compliance matters, from investigations, regulatory compliance, and litigation support services, to federal court testimony as an expert witness on PDMA law. Steve's experience also includes three years as an instructor at a federal law enforcement training academy, where he taught "Interviews and Interrogations" and other investigative courses.
Lisa A. Butler
Novartis Pharmaceuticals Corporation
Lisa A. Butler is the Director of DEA/PDMA Compliance, Ethics, Risk & Compliance, CIA Operations for Novartis Pharmaceuticals Corporation. She has held various roles within the pharmaceutical industry for the last 30 years and has worked within her current area of responsibility for the last 20. Lisa's areas of expertise include DEA Controlled Substance compliance, PDMA Sample Compliance and State and Federal commercial distribution licensing for pharmaceutical products. She holds a B.S. in Business Administration from Centenary College in NJ. Lisa has been an Alliance Board Member since 2009 and is the current Sharing Alliance President. Lisa has been married to her best friend for 25+ years and has two daughters, two sons and three amazing grandchildren.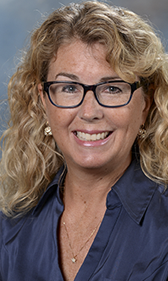 Kelly Pryslak
Janssen Pharmaceuticals, Inc.
Kelly Pryslak has extensive PDMA Sample Compliance experience. She is currently the Sr. Manager of Sample Compliance & SAFE Fleet at Janssen Pharmaceuticals, Inc. in Titusville, NJ. Kelly provides leadership in maintaining the highest quality compliance, providing guidance to supported sales forces and business partners as well as ensuring internal policies and procedures meet Federal PDMA, State, Corporate, and CIA requirements. Kelly began her career with Janssen Pharmaceuticals in 1999 in Trade Relations and joined the Samples Management Department as an Analyst in 2002. Kelly's broad knowledge in PDMA compliance is the result of serving in roles of increasing responsibilities and leadership, gaining the experience required to become the department head in 2014. Kelly holds a B.S. degree in Business Administration with a concentration in Marketing from Montclair State University. Kelly and her husband, John, live in Hunterdon County, NJ, and have two grown children.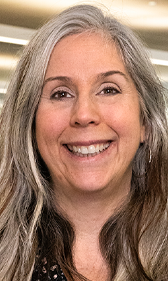 Debbie Tay
Ferring Pharmaceuticals
Debbie Tay has over twenty years of broad sales operations experience including Sample Compliance, Sales Force Automation, Field Reporting, Fleet, HR/Benefits, Recruiting and Incentive Compensation. She is currently the Director Field Operations & Business Planning. In her role as a results producing manager and team member who consistently demonstrates strong leadership in improving systems and processes to meet the business acumen. Her in depth experience of more than 15 years of innovative successful sales operations and HR productivity development of intuitive compliant processes. She has led advances in technology and field enablement for a variety of Specialty Pharmaceutical, Hospital and Managed Markets teams. In addition to incentive compensation design and KPI scorecards to motivate sales teams to fulfill business strategy plans. Debbie holds an MBA from University of Phoenix majoring in Business Administration and is a current Sharing Conference Board Member.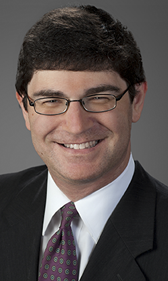 Alan Minsk
Arnall Golden Gregory LLP
Alan G. Minsk is a Partner and Chair of the Food & Drug Practice Team of Arnall Golden Gregory LLP. Alan advises pharmaceutical, medical device, and food companies on all legal and regulatory matters relating to the U.S. Food and Drug Administration, and certain matters concerning the U.S. Department of Agriculture, the Federal Trade Commission, the Drug Enforcement Administration, the Bureau of Alcohol, Tobacco and Firearms, and the Consumer Product Safety Commission. He counsels clients and has spoken and written on a wide variety of FDA-related issues, including regulatory strategies and life cycle management, combination products, FDA enforcement, FDA inspections, corporate compliance, market exclusivity, product promotion, and advertising, product liability, clinical trials, and imports and exports. He serves on several Editorial Advisory Boards and the Sharing Alliance as the General Counsel. He is a graduate of Brandeis University and Georgetown University Law Center.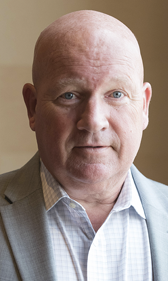 Mark Adams
The Sharing Alliance
Mark Adams has had two very different careers in his life and has embarked on a third. The first was in law enforcement, where he spent 21 years as a member of the Philadelphia Police Dept., retiring as a Captain. His second career was at Merck & Co., where he spent 14 years in the Compliance Dept., retiring as an Executive Director.  Most recently, he served as the VP of Audits at G&M Health, LLC. He has a Master's degree from St. Joseph's University in Public Safety. In his 19-year tenure with the Alliance, he has been President, VP, Treasurer, and Operations Director. He feels the members all share a sense of purpose, that of compliance. He brings value to the group through his varied life experiences and hopes that this experience helps solve compliance-related issues for members. Mark has been married for 42 years, with 2 grown children, a grandson, and a granddaughter. In his spare time, he enjoys the Jersey Shore and daydreaming of life on the Senior PGA Tour.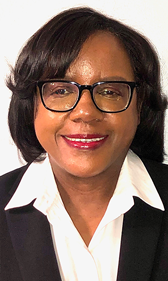 Teresa Farmer
Otsuka America Pharmaceutical, Inc.
Teresa Farmer is the Associate Director of Sales Operations for Otsuka America Pharmaceutical, Inc. Teresa has been in the Pharmaceutical Industry for over 25 years working in various functional areas such as Finance, Sales, and Sales Operations. In her current role, Teresa oversees all Otsuka Rep Hand Carry and Direct to Practitioner Sampling programs. Teresa has a Bachelor's Degree in Accounting and a Master's Degree in Fraud and Forensic Accounting from Rider University.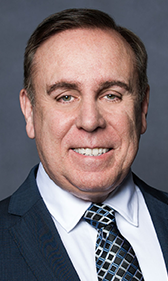 Marc Lavin has worked at Pfizer for 30 years. His entire tenure at the company has been devoted to supporting regulated environments (GxP, PDMA, SOX). Marc is currently the Director of HCP/Patient Compliance and Audit, responsible for oversight of compliance for samples, savings cards, meetings, and promotional materials in North America. Marc has vast experience in managing large-scale, cross-functional projects in many different functions, including information technology. He was a key player in the development and implementation of Pfizer's global samples policy which is in place in over 60 markets.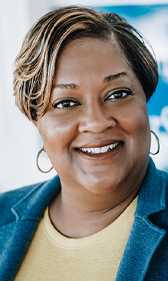 Monique Long
GlaxoSmithKline
Monique Long is the Director of Enterprise Field Effectiveness, at GlaxoSmithKline, Inc. Monique leads a team that manages field mapping/alignments, field communications, internal self-service and meetings, field sample and promotional operations (DTP and Hand Carry), along with field engagement and pull-through. She also serves as the Chief of Staff, for the Sales Performance Leadership team. Monique has 23 years in the Pharmaceutical Industry with areas of experience that include Field Sales Representative, Associate Product Trainer, Project Manager for Forecast and Planning, Payer Advocacy Communications Manager, Sample and Promotional Planning Advisor/Project Manager and Director of Sales Support Services. Monique is proud graduate of Hampton University. She has been married to her husband Ron for 23 years and they live in Wake Forest, NC.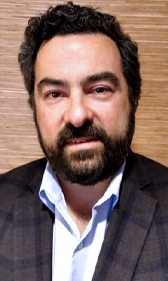 Joseph Tomkiewicz
Teva Pharmaceuticals
Joseph Tomkiewicz has spent over thirty years in the pharmaceutical industry, starting his career by mixing IV medications for hospice and nursing home patients. He spent ten years working in Regulatory Affairs for Bergen Brunswig and PharMerica, performing hundreds of operations, billing and DEA audits. Before taking his current position, he was the Diversion Control Program Manager for AmerisourceBergen, one of the largest wholesale distributors of pharmaceuticals in the US, and was responsible for the day-to-day operations of their suspicious order monitoring program. Currently, he is Senior Manager of DEA Compliance for Teva Pharmaceuticals, where he designed and is responsible for their Suspicious Order Monitoring Program.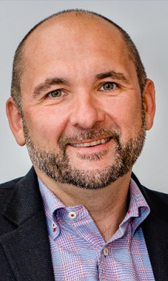 Mark Jara is Principal and Co-Founder of RxS LLC located in Manalapan, NJ. RxS is a Multi-Channel Sample Management company focused on delivering PDMA solutions and services to Life Science, Pharmaceutical and Biotechs large and small. He has held numerous technology leadership positions at various organizations building enterprise solutions, supporting PDMA Compliance for over 20 years. Prior to Pharma, Mark held similar leadership and technical development lead roles in Telecommunications, IT Consulting, Financial Markets and Media Research. He holds an M.S. Management from Stevens Institute and a B.A. Information Management from Rutgers Newark/ NJIT. He is also an active speaker on topics related to Multi-Channel Sampling Programs, Compliance and Technology's Impact to Pharma. He splits his time between the NJ and Florida corporate offices. Mark and his wife, Renata, have twin boys, Gregory and Dylan, who recently graduated college.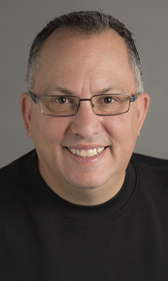 As Vice President of Sales and Marketing for Synergistix, Joe oversees all strategic client initiatives, business development, and management of key relationships. Through active monitoring of consumer and market trends, Joe is responsible for the development and implementation of strategic planning, driving sales growth, and ensuring satisfaction across a broad client base. With 25 years of experience in the pharmaceutical and health care industry, Joe's experience in sales administration, strategic initiatives, and P&L management has shown results in relationships ranging from small and mid-sized companies to Fortune 100 corporations. Joe holds an MBA in Finance and International Business and a B.S. in Business Administration, Finance and Accounting from Seton Hall University. Joe currently resides with his wife and 3 children in New Jersey.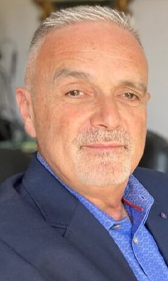 Marc Chester
Howell Marketing Services
Marc Chester is an Account Executive with Howell Marketing Services (HMS). Providing solutions with top-notch customer care and support is Marc's professional mantra. Marc's past includes a career with Fujifilm both in a technical and sales management capacity. From the analog world of Fuji, Marc moved to Data Reduction Systems, supporting document imaging and software solutions for the pharmaceutical industry. In 2015, Marc joined Howell Marketing Services as an Account Executive, managing fulfillment and related technical sales within the Rx and OTC pharmaceutical space. Marc resides in coastal NJ with his wife and family. On any given morning, providing the temperature is above 45°, Marc can be found riding his bicycle along the Jersey Shore. A lifelong Jersey Shore resident, he cannot imagine a better place to live.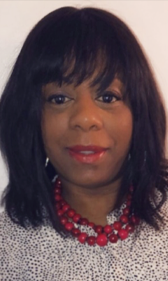 Alliance Vendor Consultant
Dominique Bourdeau-Oscar
J. Knipper and Company, Inc.
Dominique Bourdeau-Oscar is the Associate Vice President of Regulatory Compliance at J. Knipper and Company, Inc. She is responsible for overseeing the development, implementation, and maintenance of compliance programs and activities in a regulated environment to ensure compliance with federal and state regulations (e.g. cGMP, PDMA, DSCSA, HIPAA, and DEA requirements) as well as industry best practices.  Dominique has more than 25 years of diversified experience in compliance, quality, program and process implementations, validation services, transparency reporting, sales representative and direct-to-practitioner sampling programs, and patient programs. Outside of work, with a passion to serve children in the community, Dominique holds and has held various leadership board roles for non-profit organizations which focus on educational, enrichment, and recreational programming for children living in Rockland County, New York. Dominique is a newly appointed Sharing Alliance board member and will support the team in providing information in the areas of Patient Assistance and Free Goods programs.
Alliance and Conference Support Board Members
Paul Delfino
President
Christine Delfino Seneca
Executive Vice President

Connect with the Alliance
The learning never ends in this industry and the Sharing Alliance exists specifically for that reason. Reach out to us with your questions about the Sharing Conference, Member benefits, or anything else.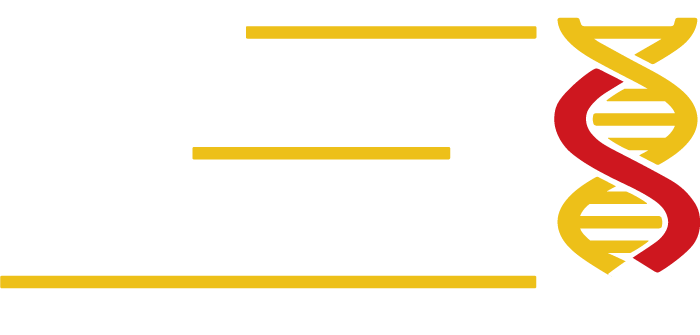 This website protects personal information. Learn more: