The Sharing Alliance Board
Meet our distinguished Board who provide Alliance members with thoughtful insight on today's compliance laws and industry best practices.
The Board is made up of three groups of compliance professionals: the Alliance Officers, current and former industry experts who manage day-to-day Alliance activities; Industry Board Members, key compliance stakeholders within the pharmaceutical, medical device, and biotech industry; and Vendor Board Members, representing the companies who provide invaluable compliance services and solutions to the industry.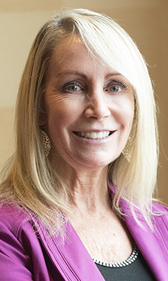 Debra Segura
The Sharing Alliance
Deb Segura is the Executive Director of the Sharing Alliance and has over 30 years of experience in the pharmaceutical industry. She has dedicated herself to providing valuable compliance information to Alliance members and industry. She is a founding member of the Sharing Alliance, a not-for-profit organization established in 1989 with a mission to improve the pharmaceutical industry's understanding of the Prescription Drug Marketing Act (PDMA) and related sample compliance regulations. Prior to taking the position of Executive Director, Deb's career included various management positions at Kos Pharmaceutical (now Abbott), Novo Nordisk, and Bristol Myers Squibb. Her primary focus was sample compliance, education and training, and sample investigations. She is the proud mother of three wonderful children and grandmother to five. She and her husband reside in York, SC.
Lisa A. Butler
Novartis Pharmaceuticals Corporation
Lisa A. Butler is the Director of DEA/PDMA Compliance, Ethics, Risk & Compliance, CIA Operations for Novartis Pharmaceuticals Corporation. She has held various roles within the pharmaceutical industry for the last 30 years and has worked within her current area of responsibility for the last 20. Lisa's areas of expertise include DEA Controlled Substance compliance, PDMA Sample Compliance and State and Federal commercial distribution licensing for pharmaceutical products. She holds a B.S. in Business Administration from Centenary College in NJ. Lisa has been an Alliance Board Member since 2009 and is the current Sharing Alliance President. Lisa has been married to her best friend for 25+ years and has two daughters, two sons and three amazing grandchildren.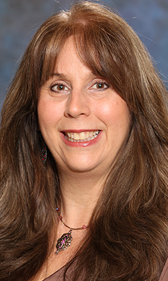 Vice President and Secretary
Debbie Tay
Teva Pharmaceuticals
Debbie Tay has over twenty years of broad sales operations experience including Sample Compliance, Sales Force Automation, Field Reporting, Fleet, HR/Benefits, Recruiting and Incentive Compensation. She is currently the Senior Manager Master Data Operations. In her role as a results producing manager and team member who consistently demonstrates strong leadership in improving systems and processes to meet the business acumen. Her in depth experience of more than 15 years of innovative successful sales operations and HR productivity development of intuitive compliant processes. She has led advances in technology and field enablement for a variety of Specialty Pharmaceutical, Hospital and Managed Markets teams. In addition to incentive compensation design and KPI scorecards to motivate sales teams to fulfill business strategy plans. Debbie holds an MBA from University of Phoenix majoring in Business Administration and is a current Sharing Conference Board Member.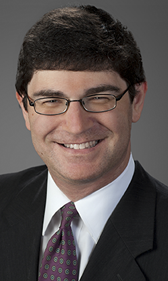 Alan Minsk
Arnall Golden Gregory LLP
Alan G. Minsk is a Partner and Chair of the Food & Drug Practice Team of Arnall Golden Gregory LLP. Alan advises pharmaceutical, medical device, and food companies on all legal and regulatory matters relating to the U.S. Food and Drug Administration, and certain matters concerning the U.S. Department of Agriculture, the Federal Trade Commission, the Drug Enforcement Administration, the Bureau of Alcohol, Tobacco and Firearms, and the Consumer Product Safety Commission. He counsels clients and has spoken and written on a wide variety of FDA-related issues, including regulatory strategies and life cycle management, combination products, FDA enforcement, FDA inspections, corporate compliance, market exclusivity, product promotion, and advertising, product liability, clinical trials, and imports and exports. He serves on several Editorial Advisory Boards and the Sharing Alliance as the General Counsel. He is a graduate of Brandeis University and Georgetown University Law Center.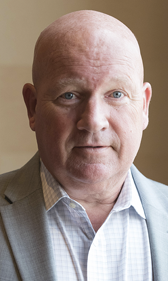 Mark Adams
The Sharing Alliance
Mark Adams has had two very different careers in his life and has embarked on a third. The first was in law enforcement, where he spent 21 years as a member of the Philadelphia Police Dept., retiring as a Captain. His second career was at Merck & Co., where he spent 14 years in the Compliance Dept., retiring as an Executive Director.  Most recently, he served as the VP of Audits at G&M Health, LLC. He has a Master's degree from St. Joseph's University in Public Safety. In his 19-year tenure with the Alliance, he has been President, VP, Treasurer, and Operations Director. He feels the members all share a sense of purpose, that of compliance. He brings value to the group through his varied life experiences and hopes that this experience helps solve compliance-related issues for members. Mark has been married for 42 years, with 2 grown children, a grandson, and a granddaughter. In his spare time, he enjoys the Jersey Shore and daydreaming of life on the Senior PGA Tour.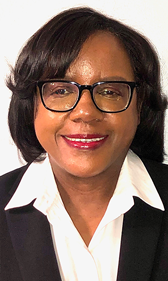 Teresa Farmer
Otsuka America Pharmaceutical, Inc.
Teresa Farmer is the Associate Director of Sales Operations for Otsuka America Pharmaceutical, Inc. Teresa has been in the Pharmaceutical Industry for over 25 years working in various functional areas such as Finance, Sales, and Sales Operations. In her current role, Teresa oversees all Otsuka Rep Hand Carry and Direct to Practitioner Sampling programs. Teresa has a Bachelor's Degree in Accounting and a Master's Degree in Fraud and Forensic Accounting from Rider University.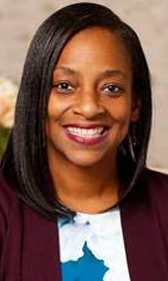 Yvette Gaines
GlaxoSmithKline
Yvette Gaines is Manager of Sample and Promotional Operations for GlaxoSmithKline. She has 10 years of experience in the Pharmaceutical Industry. Yvette originally joined GSK as Learning Advisor in Global Learning and Development. Through various roles and levels of responsibilities, Yvette transitioned to Commercial Operations in 2021. In her current role, Yvette manages the Sample Management Vendor relationship and is responsible for partnering with matrix SMEs across GSK to ensure the end-to-end sample operations process is achieved. Yvette has a Bachelor's Degree in Computer Information Systems and a Master's Degree in Organization Leadership from Cabrini University. Yvette is the mom of 3 adult children and spending time with them is one of her favorite pastimes.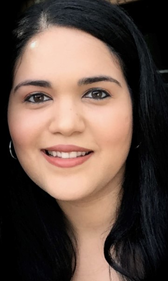 Gina Israel
Incyte Corporation
Gina Israel is a Senior Manager, in Sales Operations at Incyte Corporation where she manages the sampling programs and fleet program for the US and Canada. In her current role, she has launched a field sampling program to include hand-carry and direct to practitioner sample distribution, implementation of policies, CRM training, and enforcement of rigorous compliance standards. Gina has worked in the pharmaceutical industry for over 10 years and has worked for both vendors and industry companies. Her strategic insights have allowed her to foster vendor partnerships that focus innovations, efficiency, and adherence to high industry standards. Gina has a bachelor's degree in Labor and Employment Relations from Rutgers University and is currently pursuing her MBA at West Chester University.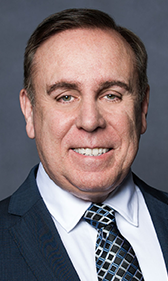 Marc Lavin has worked at Pfizer for 30 years. His entire tenure at the company has been devoted to supporting regulated environments (GxP, PDMA, SOX). Marc is currently the Director of HCP/Patient Compliance and Audit, responsible for oversight of compliance for samples, savings cards, meetings, and promotional materials in North America. Marc has vast experience in managing large-scale, cross-functional projects in many different functions, including information technology. He was a key player in the development and implementation of Pfizer's global samples policy which is in place in over 60 markets.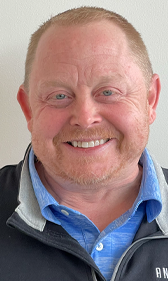 Steve Conn
Genesis Life Science Logistics
Steve Conn has worked in the pharmaceutical sales sample distribution industry for over 32 years. He is currently Senior Vice President Commercial Development at Genesis Logistics. In his current role Steve works closely with Sample Accountability, Compliance and Supply Chain in the coordination, planning and execution of regulated deliveries of sales samples to field representative in accordance to the PDMA guidelines. Steve has a B.S. in Finance from Monmouth Universe and currently lives in Metuchen, NJ with his beautiful 13 year-old daughter.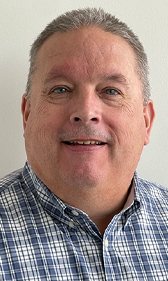 Dave Wilson
Knipper Health
With a deep background in pharmaceutical sales, operations and product launches, Dave brings over 20 years of successful business development expertise to the industry. Dave has been part of the Knipper Health Commercial Development team for the past 16 years. In his current role as Vice President of National Accounts, he is responsible for introducing potential clients to Knipper Health services which include Marketing and Sample Management, Custom Pharmacy Solutions and 3PL offerings. Dave has been a trusted business partner and advisor for many up-and-coming pharmaceutical organizations and established organizations. Dave has developed strong long lasting business partner relationships with many complimentary service providers in the pharmaceutical space. Dave was awarded a BS in Quantitative Business Analysis from The Pennsylvania State University (We Are!). Dave and his wife Deb have 3 adult sons and enjoy spending summers on the beach in Ocean City, NJ and playing golf with friends.
Alliance & Conference Vendor Advisor
Judy is the Director of Compliance Services at QPharma, Inc. where her responsibilities include ensuring compliance concerns and requirements are addressed in the management of client's commercial programs. Judy also serves as QPharma's practice lead for spend and sample transparency reporting services. She assists clients in developing Commercial Corporate Compliance program policies, procedures and codes of conduct and conducting audits of the related programs. Judy specializes in a risk-based approach to services and programs and is considered a Subject Matter Expert in federal and state compliance, sample compliance and transparency reporting regulations. Judy's experience includes serving as a featured speaker, panelist and moderator at numerous industry conference presentations, webinars relating to government regulations and requirements. She has presented Federal and State Compliance and Reporting Workshops to key stakeholders in the industry and has had several industry articles published throughout her career. Judy lives in New Hampshire with her husband, Mike Simmons.
Alliance and Conference Support Board Members
Paul Delfino
President
Christine Delfino Seneca
Executive Vice President

Connect with the Alliance
The learning never ends in this industry and the Sharing Alliance exists specifically for that reason. Reach out to us with your questions about the Sharing Conference, Member benefits, or anything else.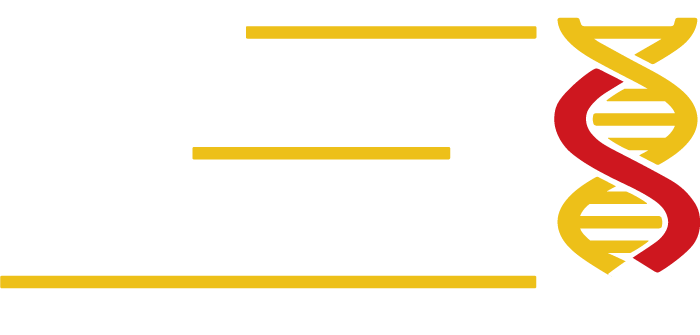 This website protects personal information. Learn more: