Marketing Tool Kit
The marketing assets shown on this page are designed for our exhibitor partners to use to promote their participation in the Sharing Alliance and the Sharing Conference. If there is another asset that you don't see here but would like to have, you can request it by sending an email to mail@sharingalliance.org.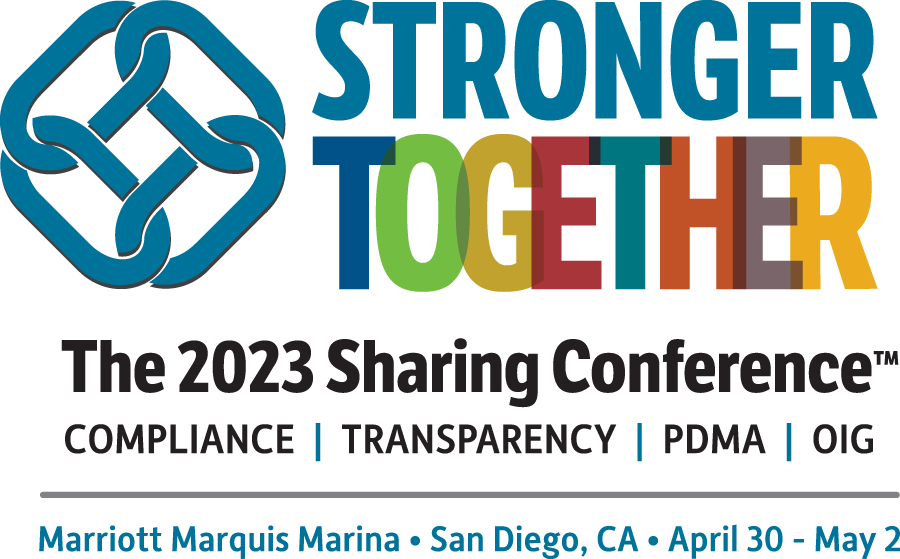 Sharing Conference and Sharing Alliance Logos
Download any of the official logos shown here to use in your communications to customers and prospects.
Non Editable PNG Files for Social Media Postings
The below graphics are PNG files that are ready to use on your social media posts. They are not editable. Scroll down to access PSD files that can be customized and edited.
Editable PSD Files for Social Media Postings
Copy point examples to use in your posts:
Use the hashtags: #2023SharingConference #SharingConference #ComplianceServices #ComplianceSolutions #2023Sharing
We're Stronger Together at the 2023 Sharing Conference.
Stop by our booth and say hello.
Come meet with us and learn about [insert your product information here], at #2023SharingConference, April 30 – May 2 in San Diego!
Join us for three action packed days of collaboration at #2023SharingConference.
West coast target market.
Since the Sharing Conference has been on the east coast the past several years, there may be west coast pharmaceutical and medical device companies not familiar with the annual Sharing Conference. With that in mind, please share this conference sell sheet with your west coast customers and prospects in the compliance and commercial operations arena. Let them know you are a part of the Sharing Alliance vendor partner community and you'll be exhibiting with us at the Sharing Conference this spring.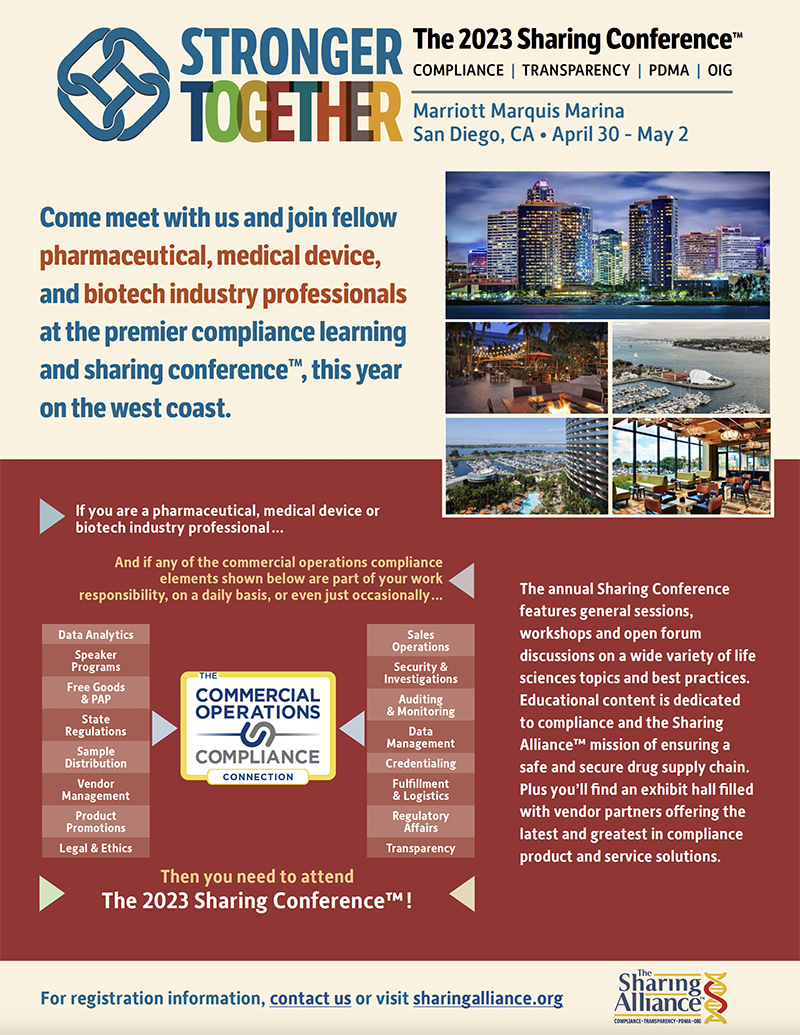 Emerging biotech target market.
The San Diego area is home to a number of emerging biotech companies that do not yet have approved drugs on the market.The Alliance believes the conference has value for these companies in learning about the compliance requirements they will face once they are commercialized. This sell sheet can be used to target these emerging biotech companies and invite them to the conference. It follows the mantra of "forewarned is forearmed" and highlights the sessions most appropriate to their stage of development.
File to come.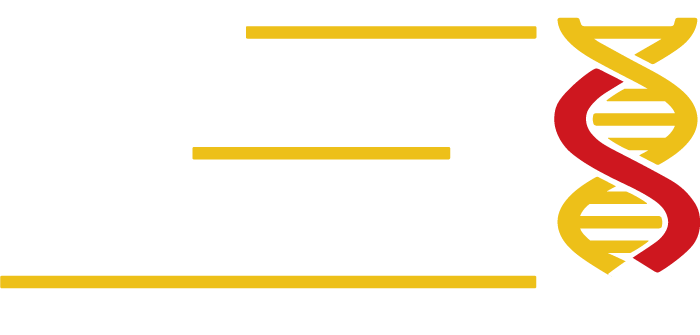 This website protects personal information. Learn more: