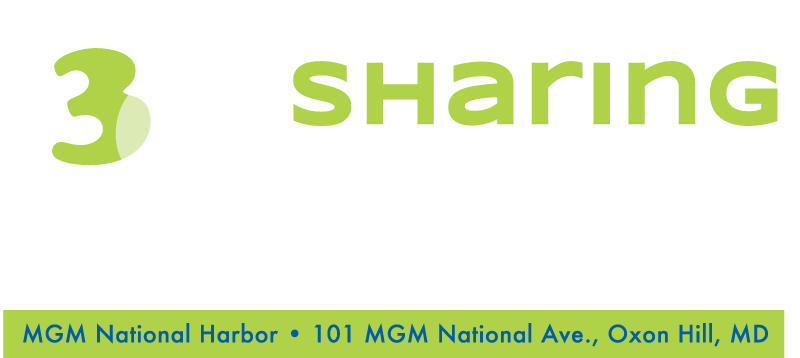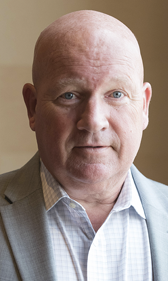 Mark Adams
The Sharing Alliance
Mark Adams has had three very different careers in his life. The first was in law enforcement, where he spent 21 years as a member of the Philadelphia Police Dept., retiring as a Captain. His second career was at Merck & Co., where he spent 14 years in the Compliance Dept., retiring as an Executive Director. Most recently, he served as the VP of Audits at G&M Health, LLC. He has a Master's degree from St. Joseph's University in Public Safety. In his 19-year tenure with the Alliance, he has been President, VP, Treasurer, and Operations Director. He feels the members all share a sense of purpose, that of compliance. He brings value to the group through his varied life experiences and hopes that this experience helps solve compliance-related issues for members. Mark has been married for 42 years, with 2 grown children, a grandson, and a granddaughter. In his spare time, he enjoys the Jersey Shore and daydreaming of life on the Senior PGA Tour.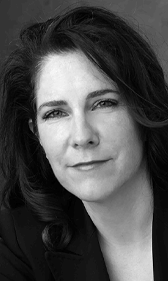 Margo Bear is an Associate Director in Commercial Compliance Operations at AbbVie, responsible for all aspects of Hospital Credentialing, Value Analysis and Restrictive State Access across U.S. Commercial, Medical Affairs and Research and Development organization. She also serves as the current Chair for the Consortium for Universal HealthCare Credentialing. Inc.; a 501 (c)6 trade organization with a mission to streamline the credentialing process in order to protect patient safety, and confidentiality while removing duplicative efforts and costs that meet the needs of suppliers and healthcare providers. Before AbbVie, she worked in a variety of in-house operational and field sales roles for Abbott Laboratories, Solvay Pharmaceuticals and AstraZeneca U.K.. Margo prides herself on bringing her entrepreneurial spirit with her to work each day, and when asked for her motto she gave us this quote from Virgin CEO Sir Richard Branson; "Complexity is your enemy, any fool can make something complicated, it is hard to make something simple."
Lisa Butler
Novartis Pharmaceuticals Corporation
Lisa A. Butler is the Director of DEA/PDMA Compliance, Ethics, Risk & Compliance, CIA Operations for Novartis Pharmaceuticals Corporation. She has held various roles within the pharmaceutical industry for the last 30 years and has worked within her current area of responsibility for the last 20. Lisa's areas of expertise include DEA Controlled Substance compliance, PDMA Sample Compliance and State and Federal commercial distribution licensing for pharmaceutical products. She holds a B.S. in Business Administration from Centenary College in NJ. Lisa has been an Alliance Board Member since 2009 and is the current Sharing Alliance President. Lisa has been married to her best friend for 25+ years and has two daughters, two sons and three amazing grandchildren.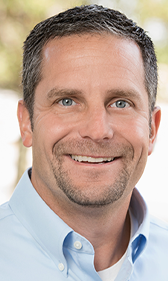 Joe Cacciatore leads NPC's Ethics & Compliance Government Reporting efforts to help ensure the organization meets its Corporate Integrity Agreement commitments, Transparency / Disclosure requirements (Federal, State, and Local), and Sample Accountability obligations. Joe previously led the compliance monitoring and investigations function, responsible for efforts to ensure risk was appropriately managed and the organization operates ethically and within the scope of government regulations.
Joe has held senior positions across operational, audit, compliance and investigations at Merck, Schering-Plough, ImClone Systems Incorporated and Pharmacia / Pfizer. Early in his career, Joe served as a consultant in the Life Sciences practice of PricewaterhouseCoopers.
Joe holds an MBA from Lehigh University and a bachelor's degree in accounting from Rutgers University, and is a Certified Public Accountant.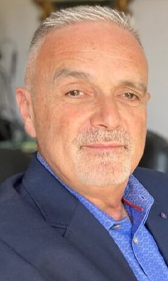 Marc Chester
Howell Marketing Services
Marc Chester is an Account Executive with Howell Marketing Services (HMS). Providing solutions with top-notch customer care and support is Marc's professional mantra. Marc's past includes a career with Fujifilm both in a technical and sales management capacity. From the analog world of Fuji, Marc moved to Data Reduction Systems, supporting document imaging and software solutions for the pharmaceutical industry. In 2015, Marc joined Howell Marketing Services as an Account Executive, managing fulfillment and related technical sales within the Rx and OTC pharmaceutical space. Marc resides in coastal NJ with his wife and family. On any given morning, providing the temperature is above 45°, Marc can be found riding his bicycle along the Jersey Shore. A lifelong Jersey Shore resident, he cannot imagine a better place to live.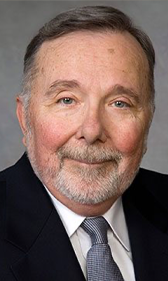 Charlie Cichon leads the NADDI organization with a prestigious resume that presents his firsthand knowledge and experience in the fields of law enforcement, health & regulatory oversight and regulation, global product protection, and education and training. Charlie is responsible for overseeing the administration, program development and strategic planning of the organization. His other key duties include fundraising, marketing, and community outreach. Charlie is recognized as an international expert on pharmaceutical abuse and diversion, and has investigated, testified and lectured extensively on the topics of pharmaceutical misuse, abuse, & diversion for approximately 30 years.
In additional to his role as the Executive Director of NADDI, Charlie has been actively involved with and has represented numerous other associated organizations. Just to name a few: The American Society for Industrial Security (ASIS) Pharmaceutical Security Council; National Biopharmaceutical Security Council (NBSC); Pharmaceutical Cargo Theft Task Force; Advisory Panel for the National Alliance for Prescription Drug Monitoring Programs; The PDMA Alliance, Inc.; The International Anti- Counterfeiting Coalition (IACC) and the Canadian Anti-Counterfeiting Network (CACN).
Charlie's strength and leadership has been the force which has led the NADDI organization for over 20 years. He is a friend and mentor to many and is considered the face of NADDI.
Steve Conn
Genesis Life Science Logistics
Steve Conn has worked in the pharmaceutical sales sample distribution industry for over 32 years. He is currently Senior Vice President Commercial Development at Genesis Logistics. In his current role Steve works closely with Sample Accountability, Compliance and Supply Chain in the coordination, planning and execution of regulated deliveries of sales samples to field representative in accordance to the PDMA guidelines. Steve has a B.S. in Finance from Monmouth Universe and currently lives in Metuchen, NJ with his beautiful 13 year-old daughter.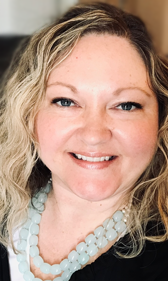 Michelle Dague
RedHill BioPharma
Michelle Dague has held various roles in the pharmaceutical industry for over 13 years. She has a wide range of experience covering the areas of sample accountability, transparency reporting, monitoring and auditing, assisting with initial compliance department infrastructure and compliance training. In her current role as Senior Director of Compliance, Michelle is focused on overseeing all sample programs, monitoring and auditing, training and transparency reporting. Michelle is a graduate of Strayer University and lives in Tampa, FL. She enjoys gardening, scuba diving, and spending time with her family.
Kimberly J. Daniels
Drug Enforcement Administration
Kimberly J. Daniels is a Supervisory Diversion Investigator for the Drug Enforcement Administration (DEA) who is currently assigned as a Staff Coordinator for the Liaison Section of the Diversion Control Division at DEA Headquarters in Arlington, VA. In this role, Ms. Daniels assists and supports the Chief of the Liaison Section, ensuring that program objectives are met, and acts as a liaison with DEA registrants and other partners in the prevention of diversion of controlled substances. Ms. Daniels has been employed with the DEA for 17 years. Throughout her career, she has worked as a Diversion Investigator in the Houston and Dallas Field Divisions, in the San Antonio District Office and Fort Worth District Office, respectively, where her work focused on pharmaceutical and chemical diversion investigations. In 2017, Ms. Daniels was promoted to Diversion Group Supervisor at the DEA's Tulsa Resident Office. Ms. Daniels is a graduate of Rose State College in her home state of Oklahoma and is a member of Women in Federal Law Enforcement (WIFLE).
Kelli Dobilas
U.S. Food and Drug Administration
Kelli Dobilas is the Branch Chief for the Supply Chain Security Branch in the Office of Drug Security, Integrity, and Response within CDER's Office of Compliance. Prior to joining ODSIR, she served as a Supervisory Consumer Safety Officer for FDA's Office of Regulatory Affairs in the areas of both pharmaceuticals and medical devices. Ms. Dobilas has been with FDA for over 20 years and served in many capacities and roles. She received her B.S. in Public Health from Stockton University.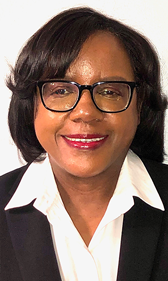 Teresa Farmer, MBA
Otsuka America Pharmaceutical, Inc.
Teresa Farmer is the Associate Director of Sales Operations for Otsuka America Pharmaceutical, Inc. Teresa has been in the Pharmaceutical Industry for over 25 years working in various functional areas such as Finance, Sales, and Sales Operations. In her current role, Teresa oversees all Otsuka Rep Hand Carry and Direct to Practitioner Sampling programs. Teresa has a Bachelor's Degree in Accounting and a Master's Degree in Fraud and Forensic Accounting from Rider University.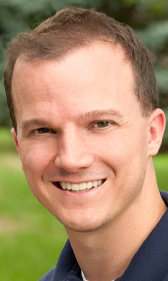 Sean Hickson is the head of NPC's Ethics & Compliance auditing, monitoring and data analytics teams. The auditing/monitoring team is responsible for the ongoing evaluation of the effectiveness of processes/procedures and their related controls and collaborating with risk owners to design/implement corrective actions that address the root cause of issues. The data analytics team is responsible for analyzing large amounts of data to uncover patterns, correlations and other insights that help the organization make quicker, more informed decisions. Prior to working at NPC, Sean provided consulting services to several life sciences as a member of Ernst and Young's Fraud Investigation and Dispute Services group. Sean holds a Master's in Accountancy from the University of Virginia and a bachelor's degree in Economics from University of Florida. He is a Certified Public Accountant and Certified Fraud Examiner.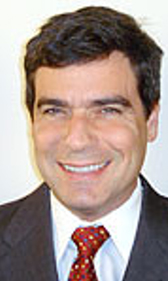 Matthew Holley
Pharming Healthcare, Inc.
Matt is the General Counsel of Pharming Healthcare, Inc. in Warren, New Jersey. He directs legal and compliance programs for the U.S. operations and serve as the Group's lead attorney for intellectual property and business development matters internationally. Pharming develops products primarily through genetic engineering. Pharming's lead product, Ruconest® treats Hereditary Angioedema in a competitive rare disease market with complex distribution and patient support programs. Responsibilities also include review of promotional materials, preparing policies for all commercial operations in the U.S.
Matt was previously General Counsel for Meda Pharmacuticals, Inc. in Somerset New Jersey, where he led the legal and compliance programs for the U.S. as well as supporting projects in Canada, Europe and Australia. The U.S. subsidiaries had approximately 500+ employees in sales, marketing, manufacturing and various support roles. U.S. products included over 30 branded prescription drugs, generics, over-the-counter products, cosmetics and dietary supplements.
From 2006 to 2011 Matt led the compliance programs for Shionogi Pharma, Inc. (formerly Sciele Pharma, Inc.) in Atlanta, Georgia. His law-firm based legal work was at Powell, Goldstein, Frazer & Murphy, LLP (now Bryan Cave LLP), in Atlanta, preparing SEC filings, and working on corporate merger, acquisition and investment deals. During his time at the law firm he also chaired the Institutional Review Board for the AIDS Research Consortium of Atlanta. Prior to law school Matt taught high school in Pensacola, Florida and was a Captain in the U.S. Air Force, where he served on the Animal Use and Institutional Review Board for Keesler Medical Center.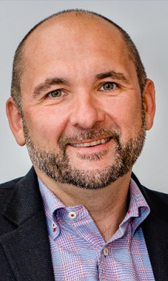 Mark Jara is Principal and Co-Founder of RxS LLC located in Manalapan, NJ. RxS is a Multi-Channel Sample Management company focused on delivering PDMA solutions and services to Life Science, Pharmaceutical and Biotechs large and small. He has held numerous technology leadership positions at various organizations building enterprise solutions, supporting PDMA Compliance for over 20 years. Prior to Pharma, Mark held similar leadership and technical development lead roles in Telecommunications, IT Consulting, Financial Markets and Media Research. He holds an M.S. Management from Stevens Institute and a B.A. Information Management from Rutgers Newark/ NJIT. He is also an active speaker on topics related to Multi-Channel Sampling Programs, Compliance and Technology's Impact to Pharma. He splits his time between the NJ and Florida corporate offices. Mark and his wife, Renata, have twin boys, Gregory and Dylan, who recently graduated college.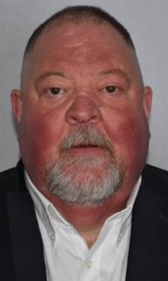 Eric Johnson
Knipper Health
With a deep background in business development, market research, technology solutions and data, Eric brings over 20 years of successful business leadership expertise from a number of highly regarded pharmaceutical service companies. Eric currently leads Commercial Development for J. Knipper and Company. In his current role as Chief Commercial Growth Officer, he maintains responsibility and oversight for New Product Identification and Conceptualization, New Product Commercialization, Sales, Contracting, Product Management, Customer Strategy and Solutions, as well as Marketing. As a published author and sought-after speaker in both the Key Opinion Leader and Samples Management markets, Eric brings a wealth of life sciences knowledge to the Company. Eric was awarded a BS in Education from Edinboro University of Pennsylvania and has completed more than 60 graduate credit hours in technology and curriculum from St. Bonaventure and Gannon Universities.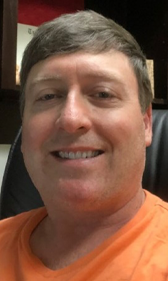 Brad King
Kowa Pharmaceuticals America
Brad has been in the Pharmaceutical and Healthcare industry for 27 plus years covering the entire supply chain. He started his career with AmerisourceBergen (a Big 3 Drug Wholesaler), also spent some time in Specialty Pharmacy, and is currently employed with the Drug Manufacturer, Kowa Pharmaceuticals America. His core areas of experience include Drug Distribution, Business Operations and mostly Regulatory/Healthcare Compliance. In his free time, he enjoys being in the outdoors with his 6-year-old son and coaching his baseball team, the Cardinals.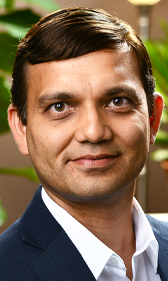 Abhinav Lal
Bristol Myers Squibb
Abhinav is Associate Director, CRM Architecture and Release Management at Bristol Myers Squibb located in Princeton, NJ. His expertise is across commercial domains and is responsible for providing solution and architectural leadership, establishing an architectural roadmap, coordinating enterprise proof of concepts and championing global release management across the CRM platform.
He has over 20 years of IT-Pharma domain experience and has managed and delivered large engagements, with global teams, across multiple verticals within the areas of CRM, Data Warehouse, MDM, Business Intelligence and Sample Management.
He holds a MS degree in Engineering. In his previous roles of Business Technology Manager, Principal Consultant and Solution Architect, he has led major global commercial pharmaceutical projects with cross-functional matrix teams driving business outcomes.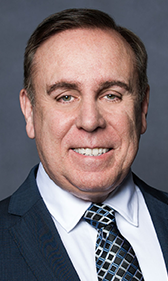 Marc Lavin has worked at Pfizer for 30 years. His entire tenure at the company has been devoted to supporting regulated environments (GxP, PDMA, SOX). Marc is currently the Director of HCP/Patient Compliance and Audit, responsible for oversight of compliance for samples, savings cards, meetings, and promotional materials in North America. Marc has vast experience in managing large-scale, cross-functional projects in many different functions, including information technology. He was a key player in the development and implementation of Pfizer's global samples policy which is in place in over 60 markets.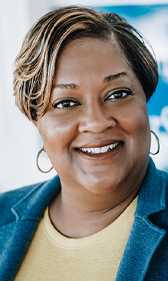 Monique Long
GlaxoSmithKline
Monique Long is the Director of Enterprise Field Effectiveness, at GlaxoSmithKline, Inc. Monique leads a team that manages field mapping/alignments, field communications, internal self-service and meetings, field sample and promotional operations (DTP and Hand Carry), along with field engagement and pull-through. She also serves as the Chief of Staff, for the Sales Performance Leadership team. Monique has 23 years in the Pharmaceutical Industry with areas of experience that include Field Sales Representative, Associate Product Trainer, Project Manager for Forecast and Planning, Payer Advocacy Communications Manager, Sample and Promotional Planning Advisor/Project Manager and Director of Sales Support Services. Monique is proud graduate of Hampton University. She has been married to her husband Ron for 23 years and they live in Wake Forest, NC.
Robert Melillo, JD
G&M Health, LLC
As co-founder and Managing Director of G&M Health, Bob provides executive leadership for the company based on his 20 plus years of pharmaceutical regulatory and compliance experience. Prior to founding G&M, Bob was Vice President & Managing Director of PRS Franklin, an inVentiv Health Company, heading the Compliance Management and Commercial Services divisions with responsibility for over 125 employees and 35 healthcare industry clients. Before joining inVentiv Health, Mr. Melillo was a co-founder and Managing Director of Pharmaceutical Resource Solutions, LLC (PRS), where he created several compliance software applications, and was author of The Melillo Review, an industry compliance newsletter.
In private practice, Bob served as General Counsel and Regulatory Advisor for several healthcare companies, including PharmFlex Inc. and Snyder Healthcare Sales, providing pharmaceutical regulatory and compliance guidance for their commercial and promotional activities. He holds a Juris Doctor from Albany Law School, and a Bachelor of Science degree from Trinity College in Connecticut.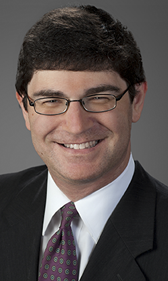 Alan G. Minsk
Arnall Golden Gregory
Alan G. Minsk is a Partner and Chair of the Food & Drug Practice Team of Arnall Golden Gregory LLP. Alan advises pharmaceutical, medical device, and food companies on all legal and regulatory matters relating to the U.S. Food and Drug Administration, and certain matters concerning the U.S. Department of Agriculture, the Federal Trade Commission, the Drug Enforcement Administration, the Bureau of Alcohol, Tobacco and Firearms, and the Consumer Product Safety Commission. He counsels clients and has spoken and written on a wide variety of FDA-related issues, including regulatory strategies and life cycle management, combination products, FDA enforcement, FDA inspections, corporate compliance, market exclusivity, product promotion and advertising, product liability, clinical trials and imports and exports. He serves on several Editorial Advisory Boards and the Sharing Alliance™ as the General Counsel. He is a graduate of Brandeis University and Georgetown University Law Center.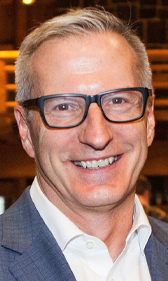 Dave Mitchell
The Leadership Difference
Since founding the Leadership Difference in 1995, over 450,000 people have attended Dave's "enter-TRAIN-ment" seminars on topics that include leadership, customer service, selling skills, and personal performance enhancement.
In 2013, Dave was named Best Speaker of the Year at Meeting Professionals International's World Education Congress in Las Vegas. In 2015, Meetings and Conventions Magazine named Dave one of the Best Speakers of the Year. Dave has served as an adjunct professor at the University of Illinois, serves as president of the Walla Walla Community College business advisory board, has a master's degree (M. Ed.) in Global Human Resources Development and is designated as a Certified Advanced Wine Sommelier.
Dave is the author of three books. Live and Learn or Die Stupid! focuses on personal contentment and performance excellence. His second book, The Power of Understanding People, was an Editor's Choice for Best Business Book by Amazon. His third book, The Power of Understanding Yourself, was released in January 2019 and was an Editor's Pick by getAbstract and Training Magazine's Top Read in May 2019. His fourth book, Peak Performance Culture: The Five Metrics of Peak Performance Culture was released in September 2020 by Wiley and Sons Publishing.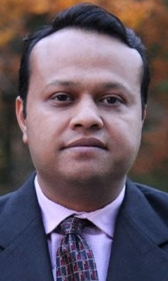 Devang Modi
Bausch Health
Devang Modi is Executive Director, Commercial Insights, Analytics & Operations at Bausch Health. He is responsible for and leads the Information Management, Sampling and PDMA Operations, Field Enablement, and PMO functions at Bausch Health. He has worked as a management consultant in various capacity for the last twenty years in Pharmaceuticals and Life Science companies supporting Commercial Operations and R&D Departments. Devang holds a Bachelor's degree in Advance Accounting and Auditing from Gujrat University India. He holds various certifications like PMP, Scrum/Product Master, Digital Marketing from Cornell, and Customer & Operations Analytics from Wharton.
Elizabeth Pepinsky
U.S. Food and Drug Administration
Elizabeth Pepinsky is a Regulatory Counsel for the Supply Chain Security Branch in the Office of Drug Security, Integrity, and Response within CDER's Office of Compliance. Prior to joining ODSIR, she served as a Health Science Policy Analyst in CDER's Office of Prescription Drug Promotion, where she primarily focused on guidance and policy development. Ms. Pepinsky began her FDA career as a Regulatory Counsel in the Office of Compliance and Enforcement in FDA's Center for Tobacco Products. She received her B.S. from Wake Forest University and her J.D. from the University of Baltimore School of Law.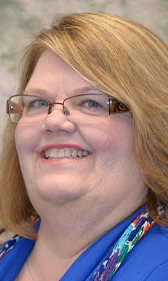 Lori Peters serves as Senior Vice President, Commercial Solutions at QPharma. In this role, she oversees client services, implementations and operations within the company's Commercial Services group, which includes sample management, product launch services, Key Opinion Leader (KOL) engagement, and learning management. Lori joined QPharma in December 2015 as part of the acquisition of Qforma. At Qforma Lori held the position of VP, iLaunch for 2 years with oversight of the iLaunch product solution and related commercial services including implementation and day-to-day operations. With over 20 years in the Life Sciences Industry, Lori's experience has focused in client service, pharmaceutical product launches, key opinion leader identification and engagement, training, project management and implementation and alliance management.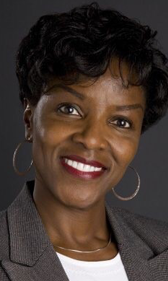 Tina Posey holds the position of Senior FDA Regulatory Consultant with IQVIA, US Regulatory Compliance. In this role, Ms. Posey specializes in helping organizations establish and maintain full compliance with the Prescription Drug Marketing Act (PDMA) and has extensive knowledge of cGMP, DEA, 21 CFR Part 11 regulations governing system validation for prescription drug sampling and DDA accreditation requirements for wholesale prescription drug distributors.
Ms. Posey joined IQVIA in 2013 with a background in the pharmaceutical and health care industry. Her 40 years of experience includes 30 years with two major pharmaceutical companies in many areas of sample and operational compliance management. Her experience in sample and operational compliance management has given her a unique perspective of the pharmaceutical industry and its regulatory climate. This experience enables Ms. Posey to provide the industry with sound, meaningful, regulatory and operationally feasible recommendations to enhance their regulatory compliance and overall operations.
Ms. Posey was a member of the PDMA Alliance, holding positions as Secretary, Vice-President and President and has spoken at several industry events. She attended Gateway College, Kenosha WI and obtained a Healthcare Compliance Certification from Seton Hall School of Law.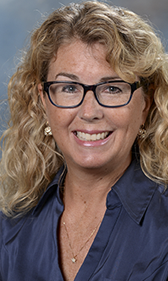 Kelly Pryslak
Janssen Pharmaceuticals, Inc.
Kelly Pryslak has extensive PDMA Sample Compliance experience. She is currently the Sr. Manager of Sample Compliance & SAFE Fleet at Janssen Pharmaceuticals, Inc. in Titusville, NJ. Kelly provides leadership in maintaining the highest quality compliance, providing guidance to supported sales forces and business partners as well as ensuring internal policies and procedures meet Federal PDMA, State, Corporate, and CIA requirements. Kelly began her career with Janssen Pharmaceuticals in 1999 in Trade Relations and joined the Samples Management Department as an Analyst in 2002. Kelly's broad knowledge in PDMA compliance is the result of serving in roles of increasing responsibilities and leadership, gaining the experience required to become the department head in 2014. Kelly holds a B.S. degree in Business Administration with a concentration in Marketing from Montclair State University. Kelly and her husband, John, live in Hunterdon County, NJ, and have two grown children.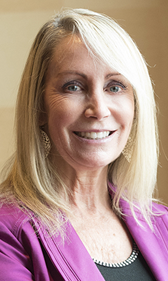 Deb Segura
The Sharing Alliance
Deb Segura is the Executive Director of the Sharing Alliance and has over 30 years of experience in the pharmaceutical industry. She has dedicated herself to providing valuable compliance information to Alliance members and industry. She is a founding member of the Sharing Alliance, a not-for-profit organization established in 1989 with a mission to improve the pharmaceutical industry's understanding of the Prescription Drug Marketing Act (PDMA) and related sample compliance regulations. Prior to taking the position of Executive Director, Deb's career included various management positions at Kos Pharmaceutical (now Abbott), Novo Nordisk, and Bristol Myers Squibb. Her primary focus was sample compliance, education and training, and sample investigations. She is the proud mother of three wonderful children and grandmother to five. She and her husband reside in York, SC.
Jennifer Steinmetz-Hurst
Ferring Pharmaceuticals
Jennifer Steinmetz-Hurst, Senior Manager of Sales Operations from Ferring Pharmaceuticals with twenty four years of sales operations experience overseeing Fleet Administration, Sample Operations, Credentialing, Meeting Planning, Travel and Expense reporting. Jennifer's expertise in creation of effective fleet programs including fleet pricing, negotiations, policy and procedures.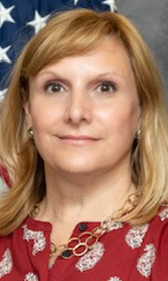 Linda Stocum
Drug Enforcement Administration
Linda Stocum is currently assigned as a Staff Coordinator to the Liaison Section in the Diversion Control Division of the Drug Enforcement Administration (DEA) in Arlington, Virginia. In this role, she works with DEA registrants and other partners in the prevention of controlled substance diversion. Ms. Stocum began her career with DEA in 2004 and throughout her career has worked in the Orlando, Florida and Brussels, Belgium Offices as a Diversion Investigator and Group Supervisor. Ms. Stocum holds a Bachelor's Degree from Mount Vernon College in Washington, D.C. and a Master's Degree from Murray State University in Murray, Kentucky.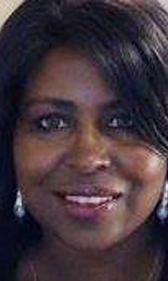 Monique Thomas
Supernus Pharmaceuticals
Monique Thomas is a Commercial Operations Manager at Supernus Pharmaceuticals who believes that clear policies and knowledge of ever-changing regulations are the building blocks needed to ensure a risk-free and compliant program.
While she has been in Pharma for 13 years, she calls herself a "Rookie" with 9 years of Sample Accountability/Compliance experience. She manages sample distribution, inventory, compliance and CRM at Supernus but also enjoys working with the Sales reps and teaching new Sales Hires.
When she is not at work, she can be found spending time with her husband and 4 sons, riding her Harley, listening to music or reading.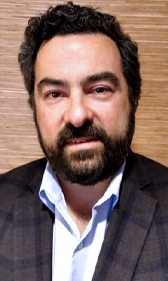 Joseph Tomkiewicz
Teva Pharmaceuticals
Joseph Tomkiewicz has spent over thirty years in the pharmaceutical industry, starting his career by mixing IV medications for hospice and nursing home patients. He spent ten years working in Regulatory Affairs for Bergen Brunswig and PharMerica, performing hundreds of operations, billing and DEA audits. Before taking his current position, he was the Diversion Control Program Manager for AmerisourceBergen, one of the largest wholesale distributors of pharmaceuticals in the US, and was responsible for the day-to-day operations of their suspicious order monitoring program. Currently he is Senior Manager of DEA Compliance for Teva Pharmaceuticals, where he designed and is responsible for their Suspicious Order Monitoring Program.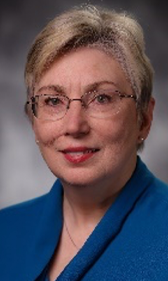 Jennifer Valentine
MedPro Systems
I am MedPro's Regulatory and Compliance lead, supporting their growing Life Sciences customer base. I am a 20+ year compliance professional with extensive experience in Federal and State Life Sciences regulations. I served as a vendor representative on the Sharing Alliance (PDMA) Board for two years, maintain my U.S. Healthcare Compliance Certification from Seton Hall Law School, and am a member of the Healthcare Business Women's Association (HBA) and the American Society for Quality (ASQ).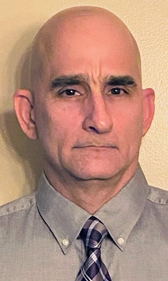 Rick Wichmann
Synergistix
Richard (Rick) Wichmann is the Director of Compliance for Synergistix, Inc. Rick has over 20 years in Regulatory Compliance with National and Multi-National companies developing and managing programs under the oversight of the FDA, Health & Human Services, the IRS, and State Regulators. Through this diverse experience, he has developed a focus on risk management, a love of documentation, and serious trust issues. Rick is a Member of the International Association of Privacy Professionals (IAPP) and ISACA (Information Systems Audit and Controls Association).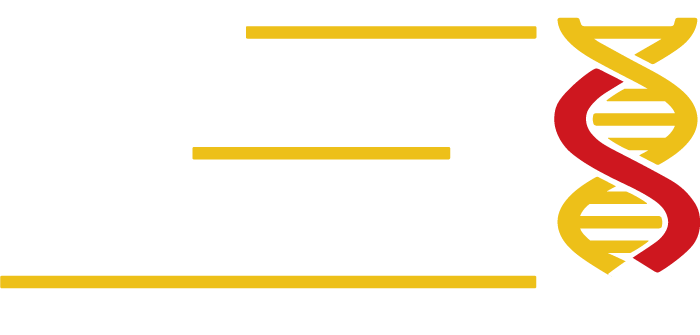 This website protects personal information. Learn more: