Lisa Butler
Director DEA/PDMA Compliance
Ethics, Risk & Compliance / US Pharma
Novartis Pharmaceuticals Corporation
Lisa A. Butler is the Director of DEA/PDMA Compliance, Ethics, Risk & Compliance, CIA Operations for Novartis Pharmaceuticals Corporation. She has held various roles within the pharmaceutical industry for the last 30 years and has worked within her current area of responsibility for the last 20. Lisa's areas of expertise include DEA Controlled Substance compliance, PDMA Sample Compliance and State and Federal commercial distribution licensing for pharmaceutical products. She holds a B.S. in Business Administration from Centenary College in NJ. Lisa has been an Alliance Board Member since 2009 and is the current Sharing Alliance President. Lisa has been married to her best friend for 25+ years and has two daughters, two sons and three amazing grandchildren.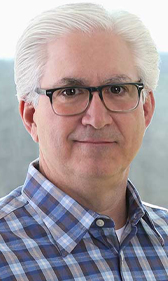 Robert Candea
Head of Sales Operations and Training
Averitas Pharmaceuticals
Bob brings with him over 30 years of sales and operational experience in many commercial areas including brand and generic pharmaceuticals and medical device. His expertise in building commercial infrastructure for emerging business is expansive, as well has having held executive many sales leadership roles. Bob is currently at Averitas Pharma where he successfully launched the operational foundation for this new line of business including distribution, fleet, training, analytics, incentive compensation, alignments and deployment and many others.
Bob graduated from SUNY Stonybrook and began his career as a representative at Wyeth and moved into progressively greater responsibility as V.P. of sales at Duramed and Endo Specialty Generics, Executive Director of Sales/Commercial Operations at Actavis, Director of Sales/Commercial Operations at Purdue Pharma and Head of Sales Ops and Training at Averitas.
Kelli Dobilas
Supply Chain Security Branch
Office of Drug Security, Integrity, and Response
Office of Compliance
Center for Drug Evaluation and Research
U.S. Food and Drug Administration
Kelli Dobilas is the Acting Branch Chief for the Supply Chain Security Branch in the Office of Drug Security, Integrity, and Response within CDER's Office of Compliance. Prior to joining ODSIR, she served as a Supervisory Consumer Safety Officer for FDA's Office of Regulatory Affairs in the areas of both pharmaceuticals and medical devices. Ms. Dobilas has been with FDA for over 20 years and served in many capacities and roles. She received her B.S. in Public Health from Stockton University.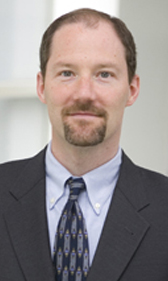 Timothy P. Glynn
Senior Associate Dean and Andrea J. Catania Endowed Professor of Law
Seton Hall University School of Law
Professor Glynn specializes in employment and corporate law, and the intersection between these two areas. Since joining Seton Hall in 1999, he has taught various corporate-and employment-law courses, as well as first-year Civil Procedure and Torts. He also has created and taught online courses addressing legal issues and compliance in the workplace, the laws governing whistleblowing, and internal investigations. In 2016, he was named the Andrea J. Catania Endowed Professor of Law.
Professor Glynn was appointed Associate Dean in 2015 and now serves as a Senior Associate Dean. In this role, he oversees various aspects of the law school's JD program. He also oversees Seton Hall's Master of Science in Jurisprudence (MSJ) and online graduate certificate programs in financial services compliance, and healthcare, pharmaceutical, and intellectual property law. In addition, he supervises the law school's six live healthcare compliance certificate programs in the United States, Europe, and Asia.
Professor Glynn's scholarship focuses on enforcement mechanisms in employment and corporate law, the allocation of decision making authority and legal accountability within the corporation, and the impact of enterprise structures on legal protections and legal compliance. In addition, he has written on the troubling implications of school ranking systems. He is a co-author of leading employment and labor law casebooks, Employment Law: Private Ordering and Its Limitations (3rd ed. 2015) (with Charles Sullivan and Rachel S. Arnow-Richman); and Cox and Box's Labor Law: Cases and Materials (16th ed. 2016) (with Robert A. Gorman and Matthew W. Finkin). He has published numerous articles addressing issues in employment and corporate law, and frequently presents on these and other legal topics to professional and academic organizations. Moreover, along with Professor Charles Sullivan, Professor Glynn founded the Seton Hall Employment & Labor Law Junior Scholars Forum in 2006, and continues to host it annually.
Professor Glynn received his B.A., magna cum laude, from Harvard University, and his J.D., magna cum laude, from the University of Minnesota Law School, where he served as Editor-in-Chief of the Minnesota Law Review. He clerked for the Honorable Donald P. Lay, United States Court of Appeals for the Eighth Circuit. He then practiced law as an associate at the firm of Leonard, Street and Deinard in Minneapolis, Minnesota, focusing in the areas of securities, business, and employment litigation. Prior to joining Seton Hall, he again served as a judicial clerk, this time for the Honorable John R. Tunheim, United States District Court for the District of Minnesota.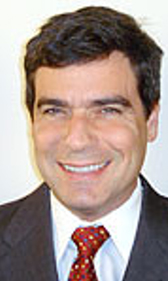 Matthew Holley
General Counsel
Pharming Healthcare, Inc.
Matt is the General Counsel of Pharming Healthcare, Inc. in Warren, New Jersey. He directs legal and compliance programs for the U.S. operations and serve as the Group's lead attorney for intellectual property and business development matters internationally. Pharming develops products primarily through genetic engineering. Pharming's lead product, Ruconest® treats Hereditary Angioedema in a competitive rare disease market with complex distribution and patient support programs. Responsibilities also include review of promotional materials, preparing policies for all commercial operations in the U.S.
Matt was previously General Counsel for Meda Pharmacuticals, Inc. in Somerset New Jersey, where he led the legal and compliance programs for the U.S. as well as supporting projects in Canada, Europe and Australia. The U.S. subsidiaries had approximately 500+ employees in sales, marketing, manufacturing and various support roles. U.S. products included over 30 branded prescription drugs, generics, over-the-counter products, cosmetics and dietary supplements.
From 2006 to 2011 Matt led the compliance programs for Shionogi Pharma, Inc. (formerly Sciele Pharma, Inc.) in Atlanta, Georgia. His law-firm based legal work was at Powell, Goldstein, Frazer & Murphy, LLP (now Bryan Cave LLP), in Atlanta, preparing SEC filings, and working on corporate merger, acquisition and investment deals. During his time at the law firm he also chaired the Institutional Review Board for the AIDS Research Consortium of Atlanta. Prior to law school Matt taught high school in Pensacola, Florida and was a Captain in the U.S. Air Force, where he served on the Animal Use and Institutional Review Board for Keesler Medical Center.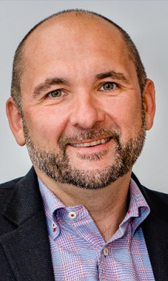 Mark Jara
Principal and Co-Founder
RxS LLC
Mark Jara is Principal and Co-Founder of RxS LLC located in Manalapan, NJ. RxS is a Multi-Channel Sample Management company focused on delivering PDMA solutions and services to Life Science, Pharmaceutical and Biotechs large and small. He has held numerous technology leadership positions at various organizations building enterprise solutions, supporting PDMA Compliance for over 20 years. Prior to Pharma, Mark held similar leadership and technical development lead roles in Telecommunications, IT Consulting, Financial Markets and Media Research. He holds an M.S. Management from Stevens Institute and a B.A. Information Management from Rutgers Newark/ NJIT. He is also an active speaker on topics related to Multi-Channel Sampling Programs, Compliance and Technology's Impact to Pharma. He splits his time between the NJ and Florida corporate offices. Mark and his wife, Renata, have twin boys, Gregory and Dylan, who recently graduated college.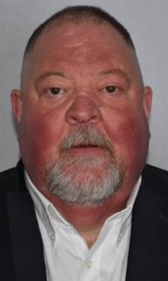 Eric Johnson
Chief Commercial Growth Officer
J. Knipper & Company
With a deep background in business development, market research, technology solutions and data, Eric brings over 20 years of successful business leadership expertise from a number of highly regarded pharmaceutical service companies. Eric currently leads Commercial Development for J. Knipper and Company. In his current role as Chief Commercial Growth Officer, he maintains responsibility and oversight for New Product Identification and Conceptualization, New Product Commercialization, Sales, Contracting, Product Management, Customer Strategy and Solutions, as well as Marketing. As a published author and sought-after speaker in both the Key Opinion Leader and Samples Management markets, Eric brings a wealth of life sciences knowledge to the Company. Eric was awarded a BS in Education from Edinboro University of Pennsylvania and has completed more than 60 graduate credit hours in technology and curriculum from St. Bonaventure and Gannon Universities.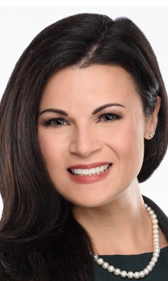 Amy Matey
Director of Legal Operations
O'Toole Scrivo, LLC
Ms. Matey has nearly a decade of experience in professional training and development, client relationship management, and strategic planning.
Ms. Matey is a skilled professional with more than ten years of experience in higher education, private practice, and government service. Before joining O'Toole Scrivo, she was the Executive Director of Health Care Compliance Education at Seton Hall Law School, where she was responsible for creating, managing, and marketing the law school's domestic and international professional training programs. Before that, she served in various capacities in both the public sector and private practice.
Ms. Matey works with the firm's leadership to advance its mission, developing and maintaining strong, effective, and strategic working relationships with partners, associates, and staff to align resources to meet the firm's needs and advance its objectives. She supports the firm by facilitating the development of organizational and operational strategies and policies and works to improve the firm's efficiency and effectiveness in marketing, business development, and attorney development.
She is the current President of the Seton Hall Law School Alumni Council, a member of the Township of West Caldwell Zoning Board of Adjustment, and is fluent in Spanish.
Robert Melillo, JD
Managing Director
G&M Health, LLC
As co-founder and Managing Director of G&M Health, Bob provides executive leadership for the company based on his 20 plus years of pharmaceutical regulatory and compliance experience. Prior to founding G&M, Bob was Vice President & Managing Director of PRS Franklin, an inVentiv Health Company, heading the Compliance Management and Commercial Services divisions with responsibility for over 125 employees and 35 healthcare industry clients. Before joining inVentiv Health, Mr. Melillo was a co-founder and Managing Director of Pharmaceutical Resource Solutions, LLC (PRS), where he created several compliance software applications, and was author of The Melillo Review, an industry compliance newsletter.
In private practice, Bob served as General Counsel and Regulatory Advisor for several healthcare companies, including PharmFlex Inc. and Snyder Healthcare Sales, providing pharmaceutical regulatory and compliance guidance for their commercial and promotional activities. He holds a Juris Doctor from Albany Law School, and a Bachelor of Science degree from Trinity College in Connecticut.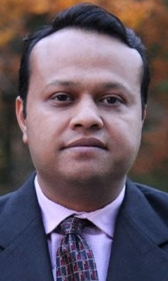 Devang Modi
Executive Director, Commercial Insights, Analytics & Operations
Bausch Health
Devang Modi is Executive Director, Commercial Insights, Analytics & Operations at Bausch Health. He is responsible for and leads the Information Management, Sampling and PDMA Operations, Field Enablement, and PMO functions at Bausch Health. He has worked as a management consultant in various capacity for the last twenty years in Pharmaceuticals and Life Science companies supporting Commercial Operations and R&D Departments. Devang holds a Bachelor's degree in Advance Accounting and Auditing from Gujrat University India. He holds various certifications like PMP, Scrum/Product Master, Digital Marketing from Cornell, and Customer & Operations Analytics from Wharton.
Elizabeth Pepinsky
Regulatory Counsel
Office of Drug Security, Integrity, and Response, CDER's Office of Compliance
FDA
Elizabeth Pepinsky is a Regulatory Counsel in the Office of Drug Security, Integrity, and Response within CDER's Office of Compliance. Prior to joining ODSIR, she served as a Health Science Policy Analyst in CDER's Office of Prescription Drug Promotion, where she primarily focused on guidance and policy development. Ms. Pepinsky began her FDA career as a Regulatory Counsel in the Office of Compliance and Enforcement in FDA's Center for Tobacco Products. She received her B.S. from Wake Forest University and her J.D. from the University of Baltimore School of Law.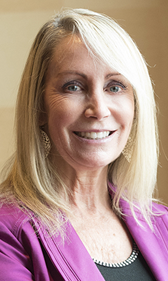 Deb Segura
Executive Director
The Sharing Alliance
Deb Segura is the Executive Director of the Sharing Alliance and has over 30 years of experience in the pharmaceutical industry. She has dedicated herself to providing valuable compliance information to Alliance members and industry. She is a founding member of the Sharing Alliance, a not-for-profit organization established in 1989 with a mission to improve the pharmaceutical industry's understanding of the Prescription Drug Marketing Act (PDMA) and related sample compliance regulations. Prior to taking the position of Executive Director, Deb's career included various management positions at Kos Pharmaceutical (now Abbott), Novo Nordisk, and Bristol Myers Squibb. Her primary focus was sample compliance, education and training, and sample investigations. She is the proud mother of three wonderful children and grandmother to five. She and her husband reside in York, SC.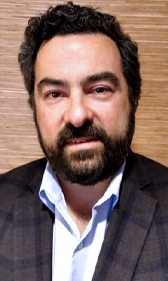 Joseph Tomkiewicz
Senior Manager, DEA Compliance
Teva Pharmaceuticals
Joseph Tomkiewicz has spent over thirty years in the pharmaceutical industry, starting his career by mixing IV medications for hospice and nursing home patients. He spent ten years working in Regulatory Affairs for Bergen Brunswig and PharMerica, performing hundreds of operations, billing and DEA audits. Before taking his current position, he was the Diversion Control Program Manager for AmerisourceBergen, one of the largest wholesale distributors of pharmaceuticals in the US, and was responsible for the day-to-day operations of their suspicious order monitoring program. Currently he is Senior Manager of DEA Compliance for Teva Pharmaceuticals, where he designed and is responsible for their Suspicious Order Monitoring Program.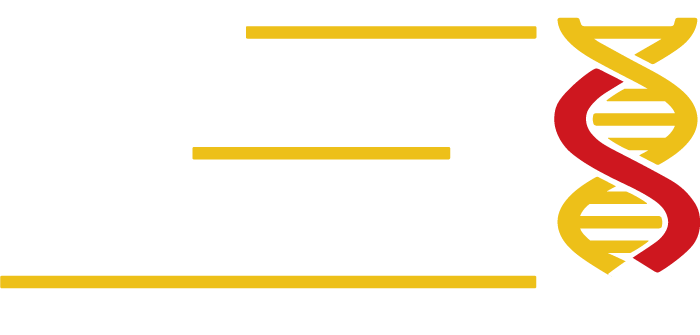 This website protects personal information. Learn more: