The Sharing Alliance is pleased to announce this lineup featuring some of the workshops being presented in October.
Even More Drug Distribution Challenges – Florida and Ohio 
Presenters:
Alan Minsk, Partner, Arnall Golden Gregory
Jennifer Valentine, Regulatory and Compliance, MedPro Systems, LLC
Florida Health Care Clinic Establishment Permit (HCCE) and the Ohio Terminal Distributor of Dangerous Drugs (TDDD) regulations impact your distribution of drugs to healthcare facilities and healthcare providers in these states. Are you aware of your obligations to comply with these complicated laws? Are your processes and systems designed to manage the relationships between healthcare facilities and healthcare provider licenses?
In this workshop, Jennifer Valentine and Alan Minsk will define these regulations, point out their similarities and differences, examine the risks of non-compliance, and discuss best practices to help you navigate the complexities of the Florida and Ohio healthcare facility and healthcare provider license data.
E-Sampling from the Operations and Commercial Side
Presenters:
Kelly Pryslak, Senior Manager, Sample Compliance & SAFE FLEET, Janssen Pharmaceuticals, Inc.
Michael Meyerkopf, Director Client Solutions, Synergistix, Inc.
Join well-respected and highly knowledgeable pharmaceutical professionals, Kelly Pryslak and Michael Meyerkopf, as they explore how prescriber e-sampling and field virtual sales call platforms can be deployed to maintain essential access to samples for new patients.
They will explain what e-sampling and virtual sales call platforms are; how these platforms fit into an overall sampling strategy; and, how these platforms have been deployed in response to COVID.
Listen and ask questions as they delve into how compliance requirements are key in the deployment of these electronic platforms and how the establishment of monitoring, controls and limits are critical to the success of the overall program.
Launching a High-Risk Product
Presenters:
Joseph Tomkiewicz, Senior Manager, DEA Compliance, Teva Pharmaceuticals
Marc Chester, Account Executive, Howell Marketing Services
When you think of the challenges to develop, launch and distribute a high-risk product, you are likely to immediately focus on the development and launch aspects. Distribution of a high-risk product, both commercial and samples, takes a significant amount of forethought to ensure that compliance aligns with sales and marketing.
Plan to join our two knowledgeable and experienced presenters as they take a look at what it takes to launch a high-risk product. They will provide a high-level overview of best practices in bringing high-risk products to market.
Helping Healthcare Transform through the Biggest Industry Change in a Century
Presenters:
Lisa Butler, Director, DEA/PDMA Compliance, Novartis Pharmaceuticals Corporation
Phil Eng, Sr. Digital Strategist for WW Health & Life Sciences, Microsoft
Healthcare organizations are using cloud technology now more than ever to help empower teams to provide the best possible care.
Join industry professionals Lisa Butler and Phil Eng as they come together for this lively look at a topic that affects many of us. They'll talk about examples of virtual health and care team collaboration, virtual visits and more.
Attendees will learn how cloud-based systems have the ability to empower customers to build a connected health ecosystem that provides insights to improve health outcomes, reduce the cost of care, and enable healthier lives. Time will be spent sharing challenges and the crucial need for new compliance solutions for our industry.
So, do you have concerns about secure and compliant cloud functions? Do you have a challenging cloud-based scenario you can share for discussion? Then get ready for this informative and very well-timed discussion!
Alternate Specialty Lite: A Successful Approach to Pharmacy Operations and Product Pull Through
Presenters:
Maryann Dowd, Director, Market Access Operations, Optinose
Nicholas Spiegl, Sr. Director, Pharmacy Operations, KnippeRx Inc.
How many commercialization opportunities have you seen go by the wayside due to poor support in retail, or have limited commercial success because of prior authorizations and formulary restrictions placed on drugs by Pharmacy Benefits Managers and large wholesaler fees? Do you know ultimately how your company's pharmaceutical product gets to the end user – the patient, and the common hurdles patients face after securing a prescription from their prescriber?
Join Maryann Dowd and Nick Spiegl as they discuss how pharmacies and manufacturers can partner together to achieve shared goals for better patient outcomes with Specialty Lite drugs. Learn what really happens to a prescription after it gets written and sent to a pharmacy, and how technology is altering patient communication behavior.
The discussion will also include custom pharmacy solution workflows, administration support, therapy compliance, patient education and patient copay assistance from both a manufacturer and pharmacy perspective.
Hospital Credentialing: Why Should We Care?
Presenter:
Margo Bear, Associate Director, Commercial Analytics and Operations AbbVie & Chair of the Consortium for Universal HealthCare Credentialing, Inc.

It feels overwhelming. Highly individual hospital policies, background checks, drug screens, product service and competency letters, insurance, multiple training documents, immunizations… the list goes on and on!
The Sharing Alliance™ is delighted to bring back industry expert Margo Bear to continue the discussion from last year's conference. In this new workshop, participants will learn more about the impact of noncompliance in this area; the newly revised National Standard (ANSI) for supplier credentialing; and how you can navigate compliant hospital access in a normal or "new normal" pandemic environment.
Pharmaceutical Investigations Case Management
Presenters:
Cody Fitzsimmons, Esq. Partner, Schaeffer, Venaglia, Handler and Fitzsimmons, LLP
Mike Keenan, Director, Global Product Protection, AbbVie

When an employee makes an informal or formal complaint, or when a company receives external information that alleges a serious business violation has occurred, employers should take immediate steps to begin investigations to address those allegations.
The Sharing Alliance™ welcomes Cody Fitzsimmons and is happy to welcome back Mike Keenan, former Sharing Alliance Board Member. Our two presenters will explore the topic of investigations within the pharmaceutical industry, from initial intake through investigative conclusion. Workshop participants will learn the advantages and value of conducting proper inquiries after an allegation is received.
Additional elements of the discussion will include review of various complaints received within pharma, descriptions of the departments/stakeholders within companies possessing investigative responsibility, and the sources of valuable information that exist within and outside an organization. The presentation will explore features and benefits of effective investigative case management, including the appropriate processes for documenting findings and initiating mitigation steps to achieve business value. Attendees will take away a good understanding of the benefits and importance of creating and implementing effective investigative policy.
Developing SOPs for Business Continuity and Disaster Recovery
Presenters:
Marc Lavin, Director, Compliance & Audit, Pfizer
Debbie Tay, Senior Manager, Sales Operations, Osmotica
This topic suggestion was brought to us by an Alliance Member, so the Sharing Alliance™ is especially pleased to announce that this workshop is on the agenda for the upcoming Virtual Conference. We all agree that Standard Operating Procedures must always be followed to ensure organizational compliance, and that is of particular importance during unpredictable and challenging times.
Join Sharing Alliance Board Members Marc Lavin and Debbie Tay in a walk through the creation and development of a Business Continuity and Disaster Recovery SOP.
Our two dynamic industry speakers will provide examples for creating SOPs and guidance on a prevention and recovery process for potential threats to data from natural disasters and other unforeseen circumstances.
There will also be a Q&A so bring your questions and get ready for an informative and timely discussion!
Mitigating Compliance Risks by Developing a Corporate Data Governance Framework and Policy
Presenters:
Devang Modi, Executive Director Commercial Insights, Analytics and Operations, Bausch Health
Mark Jara, Principal, RxS LLC
Developing a Data Governance Framework and Policy does not have to be an overwhelming feat. Building an organizational mindset and culture of being a data-driven company needs to start with corporate leadership. 
This workshop will provide valuable insights and help connect the dots. Our two skilled presenters will discuss the steps to be taken in building out a Data Governance program that maps all things data within an organization. 
Key principles will be discussed within the framework including the life cycle of data (acquisition, utilization, quality, stewardship, access), operating model and other important concepts for a successful policy creation. Don't miss this important educational opportunity to get the answers you've been looking for!
Interactive Sampling Workshop – Open Forum Style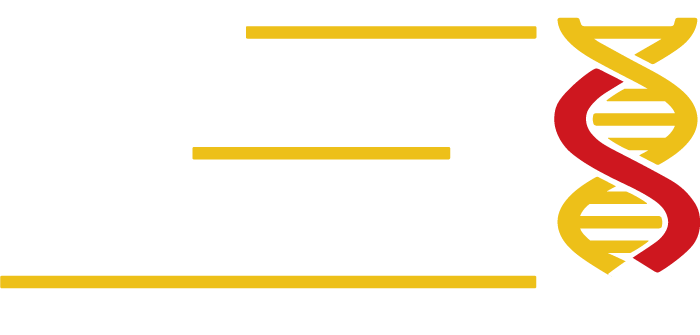 This website protects personal information. Learn more:
To request more information or to ask a question: