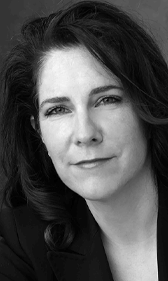 Margo Bear is an Associate Director in Commercial Compliance Operations at AbbVie, responsible for all aspects of Hospital Credentialing, Value Analysis and Restrictive State Access across U.S. Commercial, Medical Affairs and Research and Development organization. She also serves as the current Chair for the Consortium for Universal HealthCare Credentialing. Inc., a 501(c)6 trade organization with a mission to streamline the credentialing process in order to protect patient safety, and confidentiality while removing duplicative efforts and costs that meet the needs of suppliers and healthcare providers. Before AbbVie, she worked in a variety of in-house operational and field sales roles for Abbott Laboratories, Solvay Pharmaceuticals and AstraZeneca U.K. Margo prides herself on bringing her entrepreneurial spirit with her to work each day, and when asked for her motto she gave us this quote from Virgin CEO Sir Richard Branson: "Complexity is your enemy, any fool can make something complicated, it is hard to make something simple."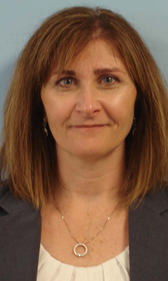 Claire Brennan is a Diversion Investigator for the Drug Enforcement Administration (DEA) who is currently the Chief of the Liaison Section for the Diversion Control Division in Arlington, VA. In this role, Ms. Brennan is responsible for the Liaison Section, ensuring that program objectives are met and acts as a liaison with registrants and other partners in the prevention of diversion of controlled substances. Ms. Brennan has been employed with the DEA for 25 years and throughout her career has worked in the New Jersey, Seattle, and New England Field Divisions. Ms. Brennan holds a Bachelor of Science degree from the University of Scranton.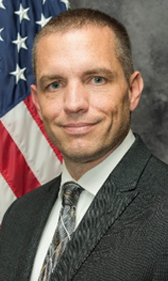 Scott Brinks began his career with the Drug Enforcement Administration (DEA) in 2001, after serving several years as a Military Police Officer in the US Army and a civilian police officer. From 2001 to 2014, Mr. Brinks worked as a Diversion Investigator (DI) in the DEA, Detroit Field Division, Cleveland Resident Office. There, he worked for 3 years in the Tactical Diversion Squad and 11 years in the Diversion Group conducting several large national and international pharmaceutical investigations. From 2014 to 2017, Mr. Brinks served as the Group Supervisor of the DEA Merrillville Indiana Resident Office and the Springfield Illinois Resident Office Diversion Groups, overseeing 6 Diversion Investigators and several national complex pharmaceutical investigations.
During his tenure with DEA, he has provided pharmaceutical diversion training to those in the pharmaceutical industry and hundreds of federal, state, and local law enforcement officers. In September 2017, Mr. Brinks was reassigned to DEA Headquarters where he served in the Policy Section, Liaison Section, and the Import/Export Section. In July of 2019, Mr. Brinks was promoted to his current position as the Section Chief of the DEA Regulatory Drafting and Policy Support Section.
Mr. Brinks is a graduate of Liberty Baptist Theological Seminary where he earned a M.A. in Pastoral Counselling and St Leo University where he earned a B.A. degree in Sociology. Mr. Brinks has been the recipient of numerous awards and commendations throughout his career to include the United States Attorneys Award for Distinguished Service and the National Health Care Anti-Fraud Association (NHCAA) Investigation of the Year.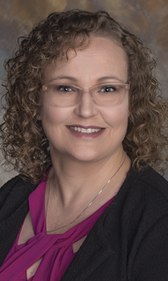 Lisa A. Butler is the Director of DEA/PDMA Compliance, Ethics, Risk & Compliance, CIA Operations for Novartis Pharmaceuticals Corporation. She has held various roles within the pharmaceutical industry for the last 29 years and has worked within her current area of responsibility for the last 19. Lisa's areas of expertise include DEA Controlled Substance compliance, PDMA Sample Compliance and State and Federal commercial distribution licensing for pharmaceutical products. She holds a B.S. in Business Administration from Centenary College in NJ. Lisa has been an Alliance Board Member since 2009 and is the current Sharing Alliance President. Lisa has been married to her best friend for 25+ years and has two daughters, two sons and two amazing grandchildren.

Centers for Medicare & Medicaid Services (CMS) Open Payments Team
Veronika Peleshchuk-Fradlin has served the Open Payments program since the beginning of its implementation in 2013 as a functional subject matter expert and system technical lead. She currently is responsible for both technical and policy aspects of the program's implementation as the Director of the Division of Transparency Projects at the Center for Program Integrity.
Chris Kalck has worked on the Open Payments program since its inception and is a policy and systems expert. He has been the lead for the Open Payments Help Desk since 2013.
Kathleen Ott has been with Open Payments since 2016 as the lead of the compliance team. She is also the current lead for all of the program's external communications.
Roderick Steele is an IT Specialist/ ITPM for the Division of Transparency Programs. Roderick Steele has served the Open Payments program since 2016 as a functional subject matter expert for the Open Payments User Interface and now contributes as a system technical lead. He currently is responsible for project managing the Open Payments portal growth and development and oversees the Open Payments annual publication and refresh processes coordinated on behalf of the Division of Transparency Programs team.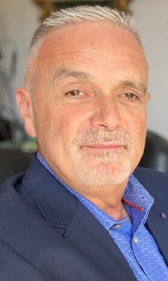 Marc Chester is an Account Executive with Howell Marketing Systems (HMS). Providing solutions with top notch customer care and support is Marc's professional mantra. Marc's past includes a career with Fujifilm both in a technical and sales management capacity. From the analog world of Fuji, Marc moved to Data Reduction Systems, supporting document imaging and software solutions for the pharmaceutical industry. In 2015, Marc joined Howell Marketing Services as an Account Executive, managing fulfillment and related technical sales within the Rx and OTC pharmaceutical space. Marc resides in coastal, NJ with his wife and family. On any given morning, providing the temperature is above 45°, Marc can be found riding his bicycle along the Jersey Shore. A lifelong Jersey shore resident, he cannot imagine a better place to live.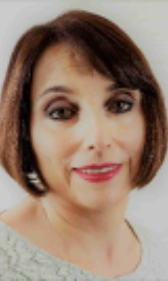 Maryann Dowd is Director of Market Access Operations at Optinose. She has extensive experience in the healthcare sector spanning pharma/biotech, retail/specialty pharmacy and management consulting. Her focus has been channel optimization providing strategic and tactical insight into the design, implementation and management of programs to support an optimal patient and provider experience. She has held various leadership roles at Optinose, Mallinckrodt, Biogen Idec, PriceWaterhouse Coopers, EMD Serono and CVS Health. Maryann practiced pharmacy at CVS Health in Massachusetts after graduating from Mass College of Pharmacy. She is a member of the editorial board of Specialty Pharmacy Times and is a registered Pharmacist in MA where she resides.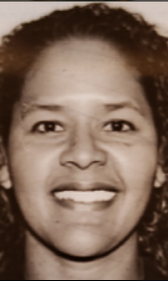 Ileana Elder is currently the Recalls and Shortages Branch Chief, in the Division of Global Drug Distribution and Policy in the Office of Compliance at the Center for Drug Evaluation and Research (CDER). In this position, Ileana supervises a team of regulatory officers in the review and classification of all human drug recalls as well as in the Office of Compliance's assessment of drug shortages in collaboration with the Drug Shortages Staff and other groups in CDER. Before joining CDER as a Branch Chief, Ileana was the Post-market Team Leader in the Division of Chemistry and Toxicology Devices, in the Office of In Vitro Diagnostics and Radiological Health at the Center for Devices and Radiological Health. In this position, she led a team of consumer safety officers across four branches covering review of devices including blood glucose monitoring test systems, continuous glucose monitoring systems (including insulin pump components), drugs of abuse and therapeutic drug monitoring devices, pharmacogenetics testing device, pregnancy/fertility testing devices, and cardiac/heart failure markers testing devices. The work completed by Ileana and the post-market team included review and classification of recalls, reviews of Establishment Inspection Reports (EIRs), review of promotion and advertising complaints and allegations, analyses of Medical Device Reports (MDRs), drafting of Warning Letters, reviews of Premarket Approval (PMA) supplements as well as any postmarket related inquiries from the US FDA Field Offices, the Office of Criminal Investigations, and other US FDA Centers.
Ms. Elder received a Bachelor of Science degree in Industrial Chemistry from the University of Puerto Rico, Humacao, Puerto Rico and a doctoral degree (Ph.D.) in Biomedical Sciences from the University of Florida, Gainesville, Florida. Ileana is an American Society for Quality (ASQ) Certified Quality Auditor (CQA). She also has a Regulatory Affairs Certification (RAC) and is a certified Six Sigma Green Belt by the Regulatory Affairs Professionals Society (RAPS).
In her free time, Ileana enjoys spending time with her two young kids and husband. She loves camping and exploring new hiking trails at national parks in the area.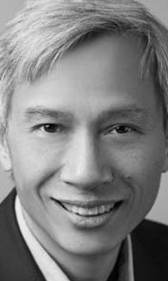 Phil is a Digital Strategist at Microsoft with three decades of product innovation and business technology strategy expertise. Using design thinking and systems thinking to drive business outcomes at an ecosystem scale, he has driven the digital transformation of systems in A&D, telecommunications, real-time information media, global financial markets, life sciences and healthcare industries. Previous to Microsoft, he was at JPMorgan investment banking technology, Bloomberg real-time analytics, Reuters strategy and IBM. Product innovation, design and manufacturing includes aerospace and embedded systems. BS EE/Biology – NYU Tandon School of Engineering.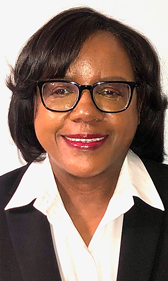 Teresa Farmer is the Associate Director of Sales Operations for Otsuka America Pharmaceutical, Inc. Teresa has been in the Pharmaceutical Industry for over 25 years working in various Functional areas such as Finance, Sales and Sales Operations. In her current role, Teresa oversees all Otsuka Rep Hand Carry and Direct to Practitioner Sampling programs. Teresa has a Bachelor's Degree in Accounting and a Master's Degree in Fraud and Forensic Accounting from Rider University.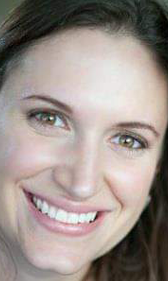 Virginia Fitt is Head of Commercial Law and Compliance for ChemoCentryx, which is currently seeking FDA approval of its first medicine in rare disease. Virginia previously was with Alexion Pharmaceuticals, where she was lead counsel for blockbuster rare disease products in the Complement Business Unit, and GSK, where she supported Immunology, Respiratory and Dermatology on blockbuster and other portfolio products. After graduating from University of North Carolina at Chapel Hill for undergraduate studies and Duke University School of Law, Virginia started her legal career in transnational litigation and investigations with the international law firm of Gibson, Dunn & Crutcher LLP.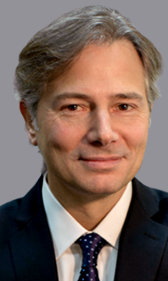 Cody Fitzsimmons is a Partner at Schaeffer Venaglia Handler & Fitzsimmons, LLP. For almost 30 years, Cody has successfully counseled, provided training to, and litigated on behalf of, clients in a wide variety of employment-related matters in a variety of industries, including predominantly the pharmaceutical industry. A large part of his practice had involved conducting and counseling clients with respect to internal investigations of alleged employee and contractor misconduct concerning allegations of discrimination, harassment and retaliation to allegations of conflicts of interest, violence, threats of violence, theft and wide-spread fraud. Cody has also trained human resources, compliance, legal and security personnel on how to conduct internal investigations and assisted corporate clients in developing internal investigation SOPs.
Cody has been an Adjunct Instructor at New York University, School of Continuing and Professional Studies, Department of Leadership & Human Capital Management, where he has taught the following graduate courses: Advanced Labor Relations and Employment Law; and Dispute Resolution and Conflict Management. He received his Juris Doctor from New York University School of Law in 1991 and his Bachelor of Arts from New York University in 1988.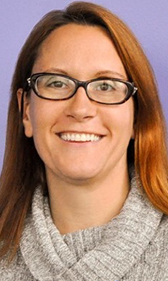 Shannon Hecht is the Associate Director, Sample Operations and Accountability at Regeneron Pharmaceuticals, Inc. Shannon has over 15 years of experience in sample management. In her current role, she is responsible for ensuring that Regeneron's sampling programs operate effectively to support their respective brands while maintaining compliance with federal and state regulations. Prior to Regeneron, Shannon spent 12 years at Forest Laboratories (now Allergan), where she held positions of increasing responsibility in the Sample Operations, Accountability, and Compliance functions ultimately leading the Sample Management department. Earlier in her carrier, Shannon worked as a medical device sales representative. Outside of work, Shannon enjoys spending time with her two sons, Mason and Logan and resides in Long Island, NY.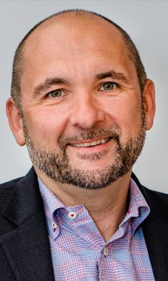 Mark Jara is Principal and Co-Founder of RxS LLC located in Manalapan, NJ. RxS is a Multi-Channel Sample Management company focused on delivering PDMA solutions and services to Life Science, Pharmaceutical and Biotechs large and small. He has held numerous technology leadership positions at various organizations building enterprise solutions, supporting PDMA Compliance for over 20 years. Prior to Pharma, Mark held similar leadership and technical development lead roles in Telecommunications, IT Consulting, Financial Markets and Media Research. He holds an M.S. Management from Stevens Institute and a B.A. Information Management from Rutgers Newark/ NJIT. He is also an active speaker on topics related to Multi-Channel Sampling Programs, Compliance and Technology's Impact to Pharma. He resides in Sayreville, NJ with his wife Renata and twin boys Gregory and Dylan.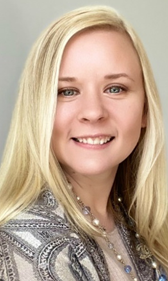 Courtney Karp is the Sample Accountability Specialist for Regeneron Pharmaceuticals, Inc. She has been in the pharmaceutical marketing compliance and operations industry for 8+ years. In her current role, she is responsible for monitoring and ensuring PDMA compliance and training Regeneron's field reps as well as all investigational work for samples. Courtney and her fiancé David reside with her daughter in Connecticut.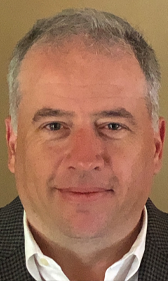 Mike Keenan is the Director of Global Brand Protection for Allergan Plc. He is a corporate security, brand protection and compliance team leader with over 25 years of relevant experience, inclusive of leadership roles within the settings of multi-national pharmaceutical and consumer products businesses. In his career, Mike has worked closely with corporate executives to provide best-in-class security, life safety and compliance services across all disciplines and geographies. Mike's areas of expertise include compliance and other workplace investigations, trade secret/intellectual property rights protection, brand protection/anti-counterfeiting matters, new hire and contingent worker background screening, supply chain security, physical security standards development/compliance, security risk identification and training. Mike is a former Board Member of both the PDMA Alliance and National Biopharmaceutical Security Council, has chaired the ASIS Pharmaceutical Security Council and ASIS Preemployment Screening Guideline and has won industry awards for his work in pharmaceutical brand protection. Mike began his career in law enforcement, serving as a Court Officer in New York City for seven years. He holds a Bachelor's Degree from St. Joseph's College in New York.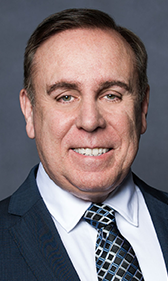 Marc Lavin is currently the Director of HCP/Patient Compliance and Audit, responsible for oversight of compliance for samples, savings cards, meetings, and promotional materials in North America. He has worked at Pfizer for 30 years. His entire tenure at the company has been devoted to supporting regulated environments (GxP, PDMA, SOX). Marc has vast experience in managing large-scale, cross-functional projects in many different functions, including information technology. He was a key player in the development and implementation of Pfizer's global samples policy which is in place in over 60 markets.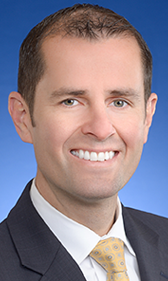 Aaron Lehikoinen is currently a Consultant and the Sample Accountability Lead for Eli Lilly & Co. with responsibility for company compliance with PDMA, sample provisions of the Affordable Care Act, state laws, regulations, and policies. He has over 15 years of experience working in the pharmaceutical industry with positions in Field Sales, Investigations, Monitoring, and Sample Accountability. Aaron graduated from Brigham Young University and lives in Indiana with his wife, Brandi, and their five lively children. In his free time, Aaron enjoys serving at church and in the community, traveling with his family, running, and watching BYU sports.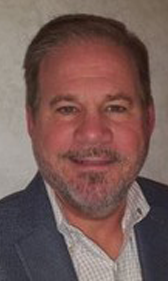 Michael is an IT professional & entrepreneur helping companies transition to the digital enterprise through the management and use of data and information technologies fundamentally transforming the business process in: life sciences, financial services and healthcare with experience in insurance, manufacturing, telecom, retail and aerospace.
As CTO and VP of Product Management, Michael was an early adopter of the Software as a Service business model delivered on fully virtualized infrastructure back in 2001, before the term "cloud" was coined. As a partner and founding member, Michael led the design and development of a new genre of HR software helping companies to make to decisions about how to right size their organizations staying compliant within this heavily regulated HR space.
Michael then went on to lead the product management efforts for the leading provider of speaker bureau and KOL services. He designed and delivered a set of speaker portal platforms and a collection of advanced analytics tools allowing for greater, simpler access to critical operational data. Today Michael the director of the Client Solutions teams with Synergistix responsible for Implementation and Professional services.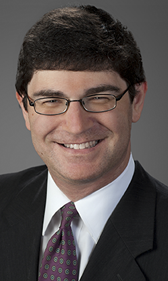 Alan G. Minsk is a Partner and Chair of the Food & Drug Practice Team of Arnall Golden Gregory LLP. Alan advises pharmaceutical, medical device, and food companies on all legal and regulatory matters relating to the U.S. Food and Drug Administration, and certain matters concerning the U.S. Department of Agriculture, the Federal Trade Commission, the Drug Enforcement Administration, the Bureau of Alcohol, Tobacco and Firearms, and the Consumer Product Safety Commission. He counsels clients and has spoken and written on a wide variety of FDA-related issues, including regulatory strategies and life cycle management, combination products, FDA enforcement, FDA inspections, corporate compliance, market exclusivity, product promotion and advertising, product liability, clinical trials and imports and exports. He serves on several Editorial Advisory Boards and the Sharing Alliance as the General Counsel. He is a graduate of Brandeis University and Georgetown University Law Center.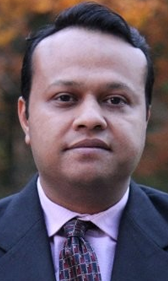 Devang Modi is Executive Director, Commercial Insights, Analytics & Operations at Bausch Health. He is responsible for and leads the Information Management, Sampling and PDMA Operations, Field Enablement, and PMO functions at Bausch Health. He has worked as a management consultant in various capacity for the last twenty years in Pharmaceuticals and Life Science companies supporting Commercial Operations and R&D Departments. Devang holds a Bachelor's degree in Advance Accounting and Auditing from Gujrat University India. He holds various certifications like PMP, Scrum/Product Master, Digital Marketing from Cornell, and Customer & Operations Analytics from Wharton.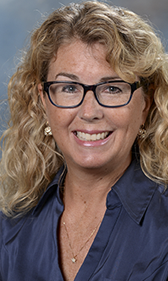 Kelly Pryslak is currently the Senior Manager of Sample Compliance & SAFE Fleet at Janssen Pharmaceuticals, Inc. in Titusville, NJ. She has extensive PDMA Sample Compliance experience and provides leadership in maintaining the highest quality compliance, providing guidance to supported sales forces and business partners as well as ensuring internal policies and procedures meet Federal PDMA, State, Corporate and CIA requirements. Kelly began her career with Janssen Pharmaceuticals in 1999 in Trade Relations and joined the Samples Management Department as an Analyst in 2002. Kelly's broad knowledge in PDMA compliance is the result of serving in roles of increasing responsibilities and leadership, gaining experience required to become the department head in 2014. Kelly holds a B.S. degree in Business Administration with a concentration in Marketing from Montclair State University. Kelly and her husband, John, live in Hunterdon County, NJ and have two grown children.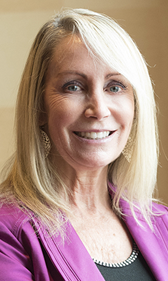 Deb Segura is the Executive Director of the Sharing Alliance, and has over 30 years of experience in the pharmaceutical industry. She has dedicated herself to providing valuable compliance information to Alliance members and industry. The Sharing Alliance is a not for profit organization founded in 1989 with a mission to improve the pharmaceutical industry's understanding of the Prescription Drug Marketing Act (PDMA) and related sample compliance regulations. Prior to taking the position of Executive Director, Deb's career included various management positions at Kos Pharmaceutical (now Abbott), Novo Nordisk, and Bristol Myers Squibb. Her primary focus was sample compliance, education and training and sample investigations. She is the proud mother of three wonderful children and grandmother to five. She and her husband reside in York, SC.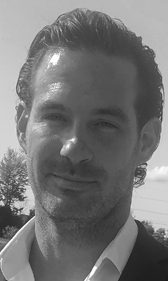 Nicholas Spiegl is Senior Director, Pharmacy Operations and brings over 15 years of pharmacy experience to Knipper, where his career has spanned retail pharmacy, specialty pharmacy and manufacturer hub services. He has held various leadership roles with PharmaCord, OptumRx, and Walgreens where he was responsible for managing client relationships, as well as both finance and pharmacy operations. Nick has a passion for pharmacy and finding ways to use cutting edge technology to improve the patient experience. He is a licensed Pharmacy Technician in the state of IN and has a Bachelor of Science degree in Finance from the University of Louisville, Master of Business Administration from Campbellsville University, and will complete a Master of Science in Pharmacy from the University of Florida in 2021.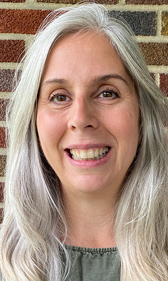 Debbie Tay is currently the Senior Manager Sales Operations for Vertical/Osmotica Pharmaceuticals. She has over twenty years of broad sales operations experience including Sample Compliance, Sales Force Automation, Field Reporting, Fleet, HR/Benefits, Recruiting and Incentive Compensation. In her role as a results producing manager and team member who consistently demonstrates strong leadership in improving systems and processes to meet the business acumen. Her in depth experience of more than 15 years of innovative successful sales operations and HR productivity development of intuitive compliant processes. She has led advances in technology and field enablement for a variety of Specialty Pharmaceutical, Hospital and Managed Markets teams. In addition to incentive compensation design and KPI scorecards to motivate sales teams to fulfill business strategy plans. Debbie holds an MBA from University of Phoenix majoring in Business Administration and is a current Sharing Conference Board Member.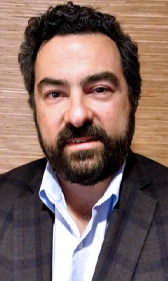 Joseph Tomkiewicz is Senior Manager of DEA Compliance for Teva Pharmaceuticals. He has spent over thirty years in the pharmaceutical industry, starting his career by mixing IV medications for hospice and nursing home patients. He spent ten years working in Regulatory Affairs for Bergen Brunswig and PharMerica, performing hundreds of operations, billing and DEA audits. Before taking his current position, he was the Diversion Control Program Manager for AmerisourceBergen, one of the largest wholesale distributors of pharmaceuticals in the US, and was responsible for the day-to-day operations of their suspicious order monitoring program. At Teva, he designed and is responsible for their Suspicious Order Monitoring Program.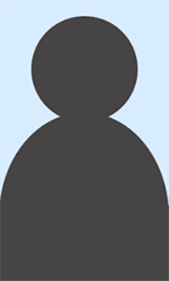 Jennifer Valentine is MedPro's Regulatory and Compliance lead supporting their growing Life Sciences customer base. Jennifer is a 20+ year compliance professional with extensive experience in Federal and State Life Sciences regulations. Jennifer served as a vendor representative on the Sharing Alliance (PDMA) Board for two years, maintains her U.S. Healthcare Compliance Certification from Seton Hall Law School, is a member of the Healthcare Business Women's Association (HBA) and the American Society for Quality (ASQ).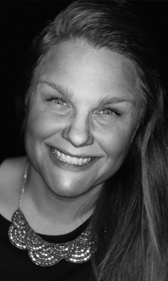 S. Leigh Verbois, Ph.D. currently serves as Director of the Office of Drug Security, Integrity and Response within CDER's Office of Compliance, where she provides strategic leadership of pharmaceutical import, export, recall, and supply chain integrity compliance and enforcement programs for the U.S. Food and Drug Administration.
Dr. Verbois previously served as the Director of the Office of Global Operations in the Office of Global Policy and Strategy and Acting Assistant Commissioner for International Programs, where she provided strategic direction and leadership for operations, policy and engagement of FDA's diplomatic missions to protect and promote public health. She also served in Beijing as FDA Country Director for the People's Republic of China where she led FDA's efforts in China. Before posting to China, she oversaw FDA regulatory engagement with countries in the Asia-Pacific (excepting China and India), Middle East, Africa and Canada as Director of the Office of Regional and Country Affairs within FDA's Office of International Programs.
Dr. Verbois began her FDA career as a reviewer in CDER's Office of New Drugs. Subsequently, she developed and directed strategies, activities, and policies to reduce threats to the global drug supply chain through increased transparency and accountability, effective enforcement, and promotion of proactive industry vigilance and voluntary compliance in CDER's Office of Compliance. Dr. Verbois previously served in the Office of Global Regulatory Operations and Policy as Senior Advisor, Acting Assistant Commissioner for Compliance Policy in the Office of Regulatory Affairs and Acting Deputy Director of FDA's China Office. In these capacities, she guided multidisciplinary teams to facilitate strategic decisions, manage resources, and develop policy that is data driven and risk-based for all FDA- regulated commodities.
Dr. Verbois received her undergraduate degree from Tulane University, her Ph.D. in Pharmaceutical Sciences from the College of Pharmacy at the University of Kentucky and completed her postdoctoral training at the National Institutes of Health.
This page will be updated periodically as more speaker information is confirmed.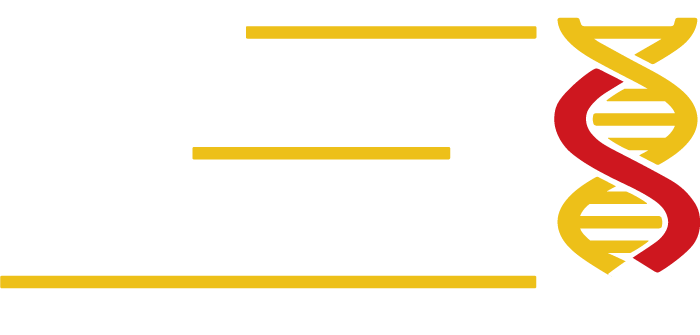 This website protects personal information. Learn more:
To request more information or to ask a question: