Things to Know for Exhibitors
Conference Schedule:
All Learning Sessions and the Exhibit Hall are on the 4th Floor of the Hotel
Learning sessions will begin on Sunday, September 15th at 1:30pm and conclude at 3:00pm on Tuesday, September 17th.
We STRONGLY recommend that exhibitors arrive on Saturday evening since the exhibitor meeting will take place at 8:45am and booth set up will begin promptly at 10am on Sunday morning.  All exhibits must be ready for display no later than 4pm, when the exhibit hall CLOSES for a quick clean up by the hotel, and no vendors will be allowed in the exhibit hall during that time. There will be no opportunity to set up your booth after the designated hours. At 6:15pm Sunday evening there will be a Meet and Greet in the exhibit hall for all registered attendees and exhibitors. The exhibitor schedule is available here.
Exhibitor Decorating Services:
The official show services company for 2019 is Hargrove, LLC. A link to the Exhibitor Services Kit is shown below. You are responsible for your own staffing, decoration, company literature and all other specific needs you may have for your own booth. The Alliance recommends that you appropriately insure all shipments you send to the conference.
To download the Exhibitor Kit, which contains all the forms necessary for ordering booth furnishings, booth cleaning, electrical, internet, audio visual and floral services, click on the link below: Please use this link to access the exhibitor services kit:

http://sharing.hargroveinc.com
Show Name: Sharing Conference
Show Code: 5041156
The Advance Order deadline this year is Tuesday, September 3rd. Placing your order by this date ensures you get the most economical pricing. You may still order after that date; however, prices will be higher. Advance warehouse shipments deadline is Thursday, September 12th. Labels for both advance warehouse shipping and show site shipping are included in the Exhibitor Kit. If you are shipping a booth, we recommend you ship it to the advance warehouse. Direct shipments to the show site, if necessary, should be used only for items that cannot be received at the advance warehouse by September 12th.
Move In/Move Out
Hargrove will begin their move in process at 6:00am on Sunday, September 15th. By 10:00am vendors will have access to the exhibit hall. On Tuesday, September 17th, you may begin dismantling your booth at 3:00pm after the extended lunch/raffle and all the pharma attendees have left the hall.
Mandatory Exhibitor Meeting: 
At least one member of your staff must attend (all are welcome) the mandatory meeting for exhibitors on Sunday, September 15th from 8:45am – 9:30am. Essential information will be provided, and the Vendor team will answer any questions you may have.
Hotel and Travel: 
Costs for hotel accommodations and travel are not included as part of your registration fee. Rooms at the Baltimore Marriott Waterfront are available at the discounted rate of $229.00 per night (not including state and local taxes). The room block for the Sharing Conference is now closed. If you are attending the conference and have not yet booked your room, email mail@sharingalliance.org now or call (914) 747-1400 on Tuesday, Sept 3 for assistance.
Travel is convenient with this easy-to-get-to destination. There are three airports in the nearby area. Baltimore Washington International (BWI) is only 12 miles from the hotel, while Dulles International and Reagan National are 52 and 61 miles away, respectively. Amtrak runs trains into Baltimore's Penn Station, and then it's just a short cab ride to the hotel.
The Hotel and Travel Information page has all the details, including discounts on Amtrak and SuperShuttle services.
Exhibit Hall Raffle Program: 
This very popular program offers an additional opportunity to gain goodwill and company awareness. Industry attendees are encouraged to stop by every booth to be eligible for winning a prize. Each exhibitor who donates a prize will be acknowledged. Consider a gift valued between $100 to $250. That range does not exceed what is typically acceptable by the industry.
Booth Location Assignment Policy: 
The booth numbers are assigned in the following manner to vendors who have registered for booth space and have paid the appropriate fees. Booth package fees will need to be paid in full to guarantee position in the booth selection queue.
Booth locations for 2019 At-Show exhibitors will be awarded upon publication of the Exhibit Hall layout and assigned in the order of receipt of their exhibit space applications
Until the closing of early bird registration on 7/31/19, booth locations will be assigned to any new exhibitors who take a sponsorship in the order of their form submission date
At the beginning of general registration on 8/1/19, booth locations will be assigned to early bird exhibitors who did not take a sponsorship in the order of their form submission date
During the general registration period that begins on 8/1/19, remaining booth locations will be assigned to all newly registered vendors in the order of their form submission date
Meals: 
Breakfast, lunch and refreshments on Monday and Tuesday are included in the conference registration fee, as well as the Meet and Greet and Welcome Reception/Dinner on Sunday evening.
Gifts for Attendees:
Small attendee gifts may be distributed at your booth, however only signature sponsors may distribute sponsor-designated items in the exhibit hall or through a hotel room drop. This will be enforced. This year, the items being distributed by the Alliance on behalf of our signature sponsors and thus not appropriate to have as giveaways are:
Tee shirts
Lanyards
Insulated canteen bottles
Notepads
Bottled water
Ceramic mugs
Tote bags
Luggage tags
Power banks
USBs
Free Night Monday: 
Traditionally many exhibitors host their own dinner/event on Monday, choosing to invite their selected customers and prospects. If you are not a registered exhibitor, you are prohibited from hosting an event in conjunction with the 2019 Sharing Conference.
Alliance Board: 
Vendors are well-represented on the Alliance Board, serving with industry board members and keeping the vendor community involved throughout the year. Details on open vendor board positions are given at the annual exhibitor meeting described above.
Listing as a "Go-To" Source: 
The Vendor Resources section of sharingalliance.org lists categories of the products and services that Sharing Conference exhibitors provide. Your company will be listed under all the appropriate categories, and will remain there throughout the year. Advertising space is also available in this section. Signature sponsors are entitled to a FREE banner ad on the Vendor category page of their choice, based on a first-come, first-served basis.
For questions that are not answered here, please send an email to 2019exhibits.sharconf@sharingalliance.org or call 914-747-1400.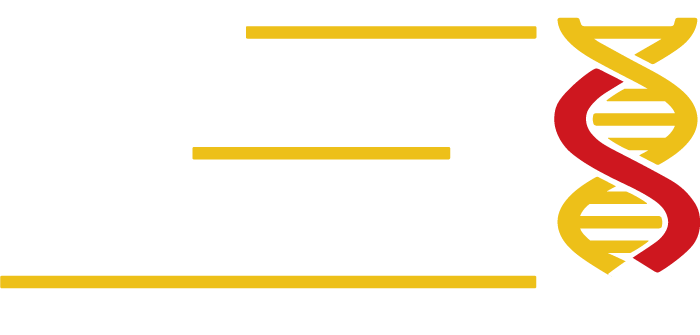 This website protects personal information. Learn more:
To request more information or to ask a question: