Speaker Bios
Short Course: Field Compliance Monitoring
Manager, Ethics & Compliance
Novartis Pharmaceuticals Corporation (NPC)
Marvin Autrey is a Manager of Ethics & Compliance at Novartis Pharmaceuticals Corporation where his responsibilities include oversight of Speaker Program Compliance monitoring. He also assists in the oversight and execution of the Auditing and Monitoring plan to meet Novartis' current CIA requirements. He is a Certified Fraud Examiner with many years of varied Audit, Investigative, and Risk Assessment experience across multiple industries, including Financial Services and Retail.
Executive Director of Ethics & Compliance Government Reporting
Novartis Pharmaceuticals Corporation (NPC)
Joe Cacciatore leads NPC's Ethics & Compliance Government Reporting efforts to help ensure the organization meets its Corporate Integrity Agreement commitments, Transparency/Disclosure requirements (Federal, State, and Local), and Sample Accountability obligations. Joe previously led the compliance monitoring and investigations function, responsible for efforts to ensure risk was appropriately managed and the organization operates ethically and within the scope of government regulations. Joe has held senior positions across operational, audit, compliance and investigations at Merck, Schering-Plough, ImClone Systems Incorporated and Pharmacia/Pfizer. Early in his career, Joe served as a consultant in the Life Sciences practice of PricewaterhouseCoopers. Joe holds an MBA from Lehigh University and a bachelor's degree in accounting from Rutgers University, and is a Certified Public Accountant.
Specialist, Ethics & Compliance, Auditing and Monitoring
Novartis Pharmaceuticals Corporation (NPC)
Katherine Falcone is a Specialist in the Auditing and Monitoring Group where her responsibilities include reviewing monitored speaker programs, testing various types of sales associate interactions, working with managers and sales associates to address compliance issues and collaborating on updates to the E&C tracking system. Katherine performs on-site monitoring of speaker programs and field rides with sales associates reinforcing Novartis compliance policies and procedures. Katherine worked at Bristol-Myers Squibb for 5 years in Data Entry and Fulfillment where she established the Drug Sample Tracking Process in Puerto Rico. She has worked previously at Novartis and for many years at AT&T where she was a computer programmer. She was also an Elementary School teacher providing instruction in Mathematics and Science. Katherine holds a BA in Mathematics, an MBA in Finance and an MA in Elementary Education.
Associate Director, Ethics & Compliance Risk Management
Novartis Pharmaceuticals Corporation (NPC)
Doug Heusel is responsible for identifying the top healthcare compliance risks in the organization and working with the business to develop and implement mitigation plans. Doug's skills span diverse areas including control design and assessment, enterprise risk management, continuous controls monitoring, data analytics, and fraud investigations. Doug has designed fraud risk assessments, anti-money laundering work programs, and anti-bribery analytics that identify high risk processes. Doug holds a Bachelor of Science in Accounting from Rutgers University and Master of Science in Management from Babson College. He is a Certified Public Accountant (CPA) in New Jersey and a Certified Fraud Examiner (CFE).
Head – Auditing, Monitoring and Data Analytics
Novartis Pharmaceuticals Corporation (NPC)
Sean Hickson is the head of NPC's Ethics & Compliance auditing, monitoring and data analytics teams. The auditing/monitoring team is responsible for the ongoing evaluation of the effectiveness of processes/procedures and their related controls and collaborating with risk owners to design/implement corrective actions that address the root cause of issues. The data analytics team is responsible for analyzing large amounts of data to uncover patterns, correlations and other insights that help the organization make quicker, more informed decisions. Prior to working at NPC, Sean provided consulting services to several life sciences as a member of Ernst and Young's Fraud Investigation and Dispute Services group. Sean holds a Master's in Accountancy from the University of Virginia and a bachelor's degree in Economics from University of Florida. He is a Certified Public Accountant and Certified Fraud Examiner.
Partner, Arnall Golden Gregory & Sharing Alliance Legal Counsel
Alan G. Minsk is a Partner and Chair of the Food & Drug Practice Team of Arnall Golden Gregory LLP. Alan advises pharmaceutical, medical device, and food companies on all legal and regulatory matters relating to the U.S. Food and Drug Administration, and certain matters concerning the U.S. Department of Agriculture, the Federal Trade Commission, the Drug Enforcement Administration, the Bureau of Alcohol, Tobacco and Firearms, and the Consumer Product Safety Commission. He counsels clients and has spoken and written on a wide variety of FDA-related issues, including regulatory strategies and life cycle management, combination products, FDA enforcement, FDA inspections, corporate compliance, market exclusivity, product promotion and advertising, product liability, clinical trials and imports and exports. He serves on several Editorial Advisory Boards and the Sharing Alliance as the General Counsel. He is a graduate of Brandeis University and Georgetown University Law Center.
Associate Director, Ethics & Compliance
Novartis Oncology
Andrea Murphy is the primary field monitor for Novartis Oncology speaker programs and field ride audits. In addition, Andrea manages the speaker infraction review and remediation process for the oncology franchise, provides guidance and review of exhibit and display requests, conducts new hire compliance training and compliance training for associates who are assigned to the Novartis Oncology promotional booth at national level conferences. Andrea's background prior to joining Ethics & Compliance was in the commercial/sales function both as a sales associate and sales manager for over 12 years. In addition to Novartis, Andrea has worked for Sanofi and Teva Pharmaceuticals.
Director, Corporate Compliance Monitoring and Risk
Sandoz Inc.
Margaret Rossini is Director, Corporate Compliance Monitoring and Risk at Sandoz Inc. Margaret is responsible for monitoring, reporting and risk assessments of commercial, medical and external facing activities, events, and payments based on policy requirements and risk profile. She also oversees transparency aggregation processes that enable annual Federal and State reporting in compliance with Open Payments and state law requirements. Margaret has over 15 years' experience in the pharmaceutical industry, and has worked in compliance related roles in this industry for over 10 years. Margaret holds a Bachelor of Arts in International Relations and a Master's of Science in Information Systems.
Executive Director, The Sharing Alliance™
Deb Segura is the Executive Director of the Sharing Alliance, and has over 25 years of experience in the pharmaceutical industry. She has dedicated herself to providing valuable compliance information to Alliance members and industry. The Sharing Alliance is a not-for-profit organization founded in 1989 with a mission to improve the pharmaceutical industry's understanding of the Prescription Drug Marketing Act (PDMA) and related sample compliance regulations. Prior to taking the position of Executive Director, Deb's career included various management positions at Kos Pharmaceutical (now Abbott), Novo Nordisk, and Bristol Myers Squibb. Her primary focus was sample compliance, education and training and sample investigations.
Pharmaceuticals Counsel
Novartis Pharmaceuticals Corporation (NPC)
Adam N. Suberví advises Novartis on the laws surrounding the promotion of pharmaceutical products, compliance, regulatory matters and government/internal investigations. Prior to joining Novartis, Mr. Subervi served as an Assistant United States Attorney in Newark, New Jersey, where he focused on investigating/prosecuting individuals and organizations for a multitude of federal offenses, including but not limited to: bank fraud, wire fraud, securities fraud, cybercrimes, trade secrets theft, money laundering and international organized crime. Before joining the U.S. Attorney's Office, Mr. Suberví served as a Special Assistant and Executive Staff Member to the New Jersey Attorney General, wherein he directly advised the Attorney General on legal, policy, and administrative issues such as internet safety, law enforcement policies and legislative initiatives. Mr. Suberví was previously an Associate at the firm of Gibbons, P.C., wherein his practice focused on complex business/commercial litigation and white collar criminal matters. He served as Judicial Clerk to the Honorable Dickinson R. Debevoise, United States District Court, District of New Jersey from 2005-2006. Immediately following bar admittance, Mr. Suberví entered active-duty as a Judge Advocate in the United States Marine Corps, where he held billets as a prosecutor and defense counsel, and deployed as an imbedded legal advisor during the invasion of Iraq in 2003. Since leaving active-duty in 2005, he has continued his service in the Marine Corps Reserve, wherein he currently holds the rank of Lieutenant Colonel. In 2015 he was selected by the Judge Advocate General of the Navy for appointment as a Military Trial Judge.
Associate Director, Data Analytics & Risk Systems
Novartis Pharmaceuticals Corporation (NPC)
Mario Velichkov is an Associate Director, Data Analytics & Risk Systems at Novartis Pharmaceuticals Corporation. In this role, he is responsible for the development and implementation of the data analytic platform for the Ethics & Compliance function in the US. Mario joined Novartis Internal Audit in 2013 where he audited each of the Novartis divisions, and developed the Internal Audit's data analytics capabilities. Mario also worked as an AD, Technical Accounting & Financial Controls for Pharma US. Prior to Novartis, Mario worked with KPMG, in advisory, management consulting and regulatory compliance services, delivering risk & advisory solutions, process improvement, compliance, and assurance services. Mario holds a BA in Marketing and Management from UNWE in Sofia, Bulgaria and an MBA from Suffolk University of Boston.
Senior Advisor, Forensic and Integrity Services
Ernst & Young, LLP
Wendy Walck is a Senior Advisor in the Forensic and Integrity Services practice of Ernst & Young. She has experience with compliance monitoring and assessments, anti-bribery and anti-corruption investigations, corporate integrity agreement readiness and acting as the independent review organization, and has assisted the internal audit departments of global pharmaceutical companies in the evaluation of internal and third-party high-risk areas. Wendy has supported the execution of pharmaceutical field force monitoring protocols across the country, including on-site monitoring of promotional speaker programs and field force ride-alongs, having executed close to 250 individual monitoring activities. Wendy holds a B.S. in Accounting and a B.S. in Management from Pennsylvania State University. She is a Certified Fraud Examiner.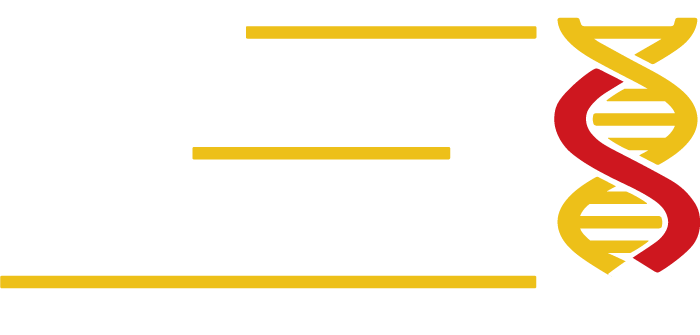 This website protects personal information. Learn more:
To request more information or to ask a question: