Presented on May 1, 2019
Short Course: Field Compliance Monitoring
Our third Alliance "short course" focused on how to establish an effective compliance program specific to your employee and contractor interactions with healthcare practitioners (HCPs). Why is this compliance effort so critical to your company? Simply stated: Risk. Risk to corporate integrity and good name. Risk around effective healthcare practices. Risk of criminal and civil penalties.
The HHS Office of Inspector General (OIG) stated this very succinctly when they issued industry guidance 15 years ago. "The OIG believes a comprehensive compliance program provides a mechanism that addresses the public and private sectors' mutual goals of reducing fraud and abuse; enhancing healthcare provider operational functions; improving the quality of healthcare services; and reducing the cost of healthcare." It is the responsibility of the pharmaceutical industry to implement compliance strategies to reduce the potential for off-label promotion and violations of the Anti-Kickback statute. This one-day, intensive, short course (1) helped define what your Field Compliance Monitoring program should look like, and (2) educated "monitors" on how to properly respond to real or perceived violations identified during their critical compliance role.
The material presented benefited a wide spectrum of professionals well beyond those in "Compliance". Whether the bulk of your monitoring programs are internal or outsourced, anyone with a responsibility around Field Compliance Monitoring, specifically Speaker Programs and Ride-Alongs, was encouraged to attend. That included Legal, Sales Operations, Brand Teams, HR, Training, IT, Contractor Business Partners and anyone interested in learning more.
Areas covered included:
Laws, Regulations & Guidance – At the outset, we need to understand corporate best practices and the legal do's & don'ts surrounding pharma sales promotions and other HCP interactions. This session provided that framework, from which our compliance efforts flow.
Corporate Integrity Agreements – This was the "What have we learned?" segment of the day. There is an abundance of federal guidance to be found by studying past violations and the resulting CIAs. We walked through a sampling of past and not-so-past CIA history, highlighting well-defined government expectations.
Monitoring – This segment focused on the nuts and bolts of ride-along and speaker program monitoring. By delving into the Who, What, When, Where and Why, attendees were provided with a road map to enhanced field compliance monitoring. Specific attention was given to risk identification and management; and how audits, monitoring and data analytics would help guide your efforts and results.
Open Forum – In group discussion, we opened the floor to your questions and concerns, providing you with the added opportunity to learn from the experiences of your peers.
Presented on January 31, 2019
Short Course: State Compliance
This six-hour Short Course, the second conducted by the Alliance, was open to anyone interested in expanding their knowledge of state regulation compliance. It focused on how companies can remain compliant with a wide variety of ever-changing state regulations. Code of Conduct mandates, licensing and registration initiatives, transparency, drug disposal programs, and more were covered in this learning- intensive program. As states increase their regulatory attention effecting the pharma industry and their implementation of requirements impacting our compliance role, it is critical that we continue to educate ourselves on these evolving requirements.
Whether new to your compliance role or a veteran in this important functional area, attendees benefited from the information in this one-day session. Compliance, HR, Legal, Operations, Brand Teams and Regulatory Affairs personnel all discovered important information on the latest state regulations with opportunities to discuss their impact with colleagues and our Sharing Alliance™ Subject Matter Experts.
Areas covered included:
The Why – What has led us to where we are today? Why do states see the regulatory need? What may the future hold around state compliance?
The OIG, PhRMA and AdvaMed Codes – A discussion of these guidance documents and how some states have transitioned from "guidance" to regulatory mandate.
State-by-State Requirements – This section covered the substance of our state regulatory mandates, to include: Compliance and Code of Conduct Requirements; Sales Representative licensing; registration and lobbyist requirements by state; state and county drug disposal programs; and, how federal transparency reporting provides a public view of your compliance to state spend limits and gift bans. This section also noted the nuances of the various state laws such as the variations on defining a Health Care Professional.
Impact on Compliance – So, what does it all mean? How should your policies and procedures accommodate state specific mandates in a harmonized approach that helps ensure compliance and risk avoidance? How do you preserve relationships with HCPs while complying with state requirements, managing disputes and the perception of data made public? How can transparency and sampling data be used to monitor your compliance program?
Open Forum – In group discussion, the floor was opened to questions and concerns, providing the added opportunity to learn from the experiences of peers.
Presented on April 20, 2018
Short Course: Sample Compliance & the PDMA
This six-hour, learning-intensive Short Course focused on how companies can remain compliant with their sample distribution policies and practices. The material presented on the PDMA, and more, was of of value to those new &/or familiar with this area of compliance. Individuals in Compliance, HR, Legal, Sales Operations, Regulatory Affairs, Training and IT all benefited, and this course served as a road map on how to assess and enhance current practices.
Areas covered included:
The Why – A walk through the history of laws and regulations around sample compliance helped explain the "why" of government sample compliance mandates, and their critical importance in ensuring a safe and secure drug supply chain.
The PDMA, Rules & Guidance – A detailed discussion of the federal laws, regulations, and FDA/OIG guidance specific to sample accountability and compliance provided a complete "library" of reference material to support understanding of federal requirements.
The Key Elements of a Strong Sample Compliance Program – Drawing from laws and guidance, as well as the 28 years of Sharing Alliance™ experience, we covered specific sample compliance elements and how they should translate into documented SOPs.
State & Local Laws/Regulations – The challenges of the ever-changing landscape of other jurisdictional sample compliance mandates were covered, with suggestions on how to remain current on compliance responsibilities beyond those mandated by FDA law.
Open Forum – In group discussion, we opened the floor to questions and concerns, providing the added opportunity to learn from the experiences of peers.
Questions? You can reach us at mail@sharingalliance.org or call 914-747-1400.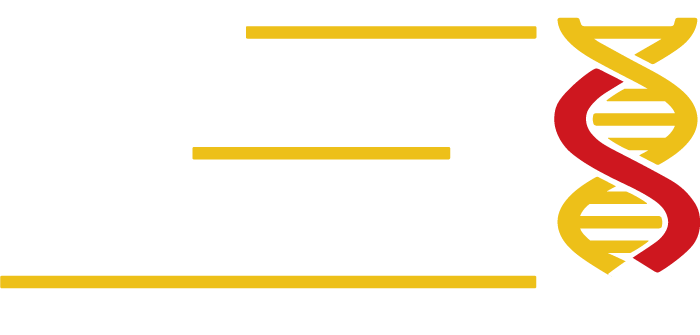 This website protects personal information. Learn more:
To request more information or to ask a question: