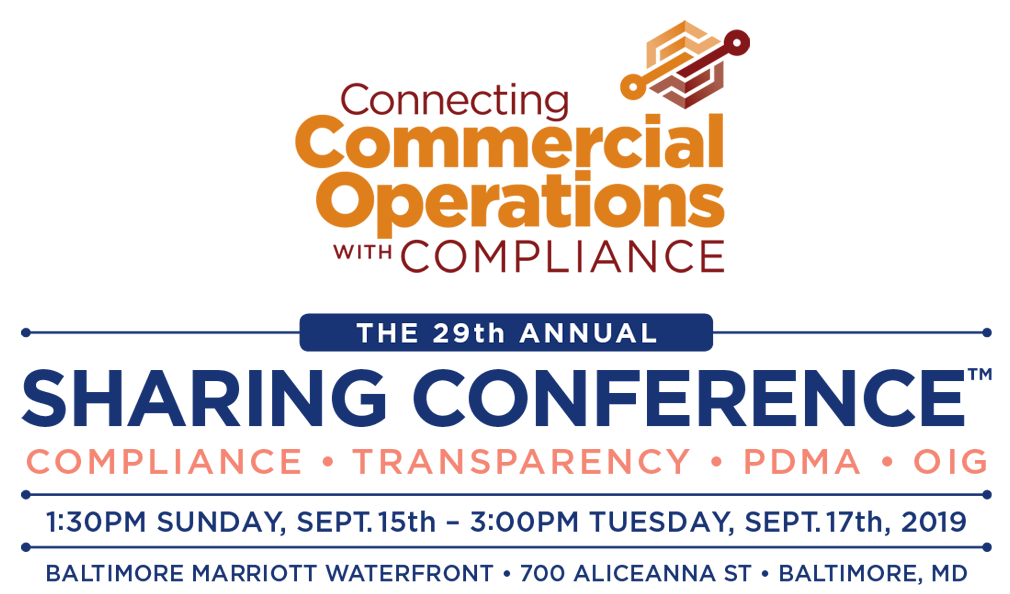 Workshops
Workshops are specifically designed for commercial operations and compliance professionals, and offer learning and sharing on a variety of related topics. All sessions are planned with a strong focus on educational value and provide opportunities for sharing of best practices and lessons learned.
Here are the workshop summaries that we've got lined up for you for 2019. More will be added as our agenda is finalized.
PREDICTIVE ANALYTICS & OPTIMIZATION
Presented by Josh Pezzuto, Eyevance Pharmaceuticals & Jay Lambert, Synergistix, Inc.
With an expanding competitive promotional landscape, it is increasingly important to understand how the plethora of data we have at our fingertips can be optimized and analyzed… all while maintaining an eye towards compliance!
This timely interactive session, led by two well-respected subject matter experts, will explore the newest techniques in using data with a deterministic approach to predict and understand the desired and variable outcomes.
Workshop content will include the exploration of various solutions in data optimization and the latest tools being used for this purpose.
Come share your thoughts on this interesting topic in a value-packed, thought-provoking learning session.
HOSPITAL CREDENTIALING - STOP THE MADNESS, START THE STANDARDS!
Presented by Margo Bear, AbbVie & Dennis Orthman, Consortium for Universal Healthcare Credentialing
This year's Sharing Conference™ will feature an informative workshop on Hospital Credentialing, presented by knowledgable and insightful professionals Margo Bear from AbbVie and Dennis Orthman from the Consortium for Universal Healthcare Credentialing.
Highly individual hospital policies, background checks, drug screens, product service and competency letters, insurance, multiple training documents, immunizations, and the list goes on; there is no standard, no passport for credentialing…or is there?
In this workshop you'll learn about the Consortium for Universal Healthcare Credentialing, the first American National Standards (ANSI) for supplier credentialing and what it means for you.
Q&A will top off this informative and enlightening workshop, so bring your questions!
MANAGING SUNSHINE COMPLIANCE AND STATE TRANSPARENCY REPORTING DATA
Presented by: Virginia Fitt, Alexion Pharmaceuticals
Spend transparency reporting under Federal ACA 6002 ("Sunshine"), along with numerous state requirements, necessitate business and legal decisions that are harmonized across your organization. System and services vendors must be coordinated as well to help ensure compliance with your company policy.
The Sharing Alliance™ is pleased to welcome back industry expert, Virginia Fitt, for this well-timed learning session.
Areas to be covered include:
WAC disclosure laws
Ongoing state updates
Defining an "HCP" so data capture addresses all applicable state and federal laws
Grey areas in the regulations that require legal interpretations
Partnering with internal businesses to ensure an understanding of reporting requirements
Mapping data to standards set by state and federal reporting requirements
Data Monitoring and Analytics to manage compliance to state gift ban and spend limits
If your days are spent thinking about reporting rules, or you're looking for some benchmarking guidelines, this is a workshop you won't want to miss.
THE IMPORTANCE OF HIGH-QUALITY INVESTIGATIVE REPORTS
Presented by: Steve Haynes, Director of Operations, The Sharing Alliance™
It is easy for an outstanding compliance investigation to be de-railed by less than outstanding report documentation. How do you ensure a thorough and often complex investigation is properly documented?
This workshop will cover investigative report fundamentals, common reporting writing pitfalls, legal considerations, and government expectations. Through discussion, sharing of ideas and questions, and review of case examples and sample report templates, this workshop will give attendees an excellent understanding of how high-quality investigative reports should look.
As Alliance Director of Operations, Steve brings over 40 years of experience and enthusiasm to the Alliance board. He retired from FDA's Office of Criminal Investigations in 1999 as Special Agent in Charge of their Investigative Operations Division. In the years since, he has worked closely with pharmaceutical clients and the Sharing Alliance™ on a wide range of corporate compliance matters, from investigations, regulatory compliance, and litigation support services, to federal court testimony as an expert witness on PDMA law.
STATE UPDATE – HOT TOPICS & EMERGING TRENDS
Presented by: Nico Fiorentino, Sun Pharmaceutical & Mark Adams, G&M Health
State governments continue to target the pharmaceutical industry and city governments have and continue to throw themselves into the mix. These initiatives have different origins, different support groups, varying levels of support, and different outcomes. Successful initiatives add to the growing body of existing law. The nuances of each create implementation challenges, inefficiencies, and increase the burden on existing dedicated resources.
State legislation has established itself in areas of state licensing and transparency initiatives (emerging from the opioid epidemic), the imposition of compliance program requirements on manufacturers, and drug disposal and drug take back programs. Additionally, the sales and marketing restrictions and drug pricing initiatives have been established. Sample loss reporting, and HCP disbursement data continue to grow in scope.
While legislation continues to build and new laws are enacted, a growing concern relates to existing laws and regulations being enforced by state governments and/or its administrative agencies. Data gleaned from the Federal Sunshine Act can allege violations of the state's gift ban law. Likewise, non-compliance with Federal law can be used  as evidence a company violated state law. Other emerging issues is the omission of information on license applications as evidence a company violated state law, and the self-disclosure of non-compliance with state laws and/or regulations. You don't want to miss this workshop as you will receive so much information to answer any state compliance situation or issue you may have within your organization.
DEA REGULATIONS – RECENT UPDATES AND CHANGES
Presented by: Lisa Butler, Novartis Pharmaceuticals Corporation & Joe Tomkiewicz, Teva Pharmaceuticals
Most of us are aware that the mission of the DEA is to prevent, detect and investigate the diversion of pharmaceutical controlled substances and listed chemicals from legitimate channels of distribution. As such, the DEA currently has several proposed rule changes planned that will impact the way companies currently do business.
Attendees of this workshop will learn about the modifications to the controlled substance quota approval process, the new single sheet DEA Form 222, suspicious order monitoring and several other proposed changes that may impact your day-to-day controlled substance activities.
Alliance President Lisa Butler and Alliance Board Member Joe Tomkiewicz will bring their extensive knowledge and insights to this important interactive learning session.
Workshop attendees will have the opportunity to discuss their own challenges and hear how other companies are adjusting to the proposed changes. So, come join your industry colleagues in a collaborative workshop that will surely be as engaging as it will be educational.
PAP AND FREE GOOD PROGRAMS: FOLLOWING THE RULES OF THE ROAD
This workshop provides attendees with the opportunity to better understand the objectives, program management, and regulatory complexities surrounding Patient Assistance Programs ("PAP") and other free goods programs. As part of this presentation, attendees will acquire insight on best practices and key compliance considerations for PAP and free drug programs for potential advisement of colleagues who are considering such programs.
The session will cover essential learnings for newcomers as well as insights for the seasoned attendees. The format will include a Q&A session at the close of the presentation to maximize audience interaction and value.
ARE YOU PREPARED TO SURVIVE THE CMS MID-LEVEL REPORTING TSUNAMI?
The new regulation "Fighting the Opioid Epidemic with Sunshine Act," expands the scope of reporting requirements under the Physician Payment Sunshine Act to include Advance Practice Nurses and Physician Assistants in the definition of a covered recipient. Are you ready to manage the complexity and increased volume of data for these new requirements? What is the impact on business objectives, operational and compliance support? This presentation will cover the background information on the changes to the Physician Payment Sunshine Act and the data challenges unique to these professions. We will discuss the use of data analytics, management, and reporting solutions to help you not only survive, but ultimately benefit from this new requirement. The presentation will seek to make our points with a combination of regulatory information, data examples, and business insights.
PDMA, THE FUNDAMENTALS
Everyone's invited to join this interactive workshop, whether you are new to this area or just want a comprehensive review of The Prescription Drug Marketing Act. Focus areas will include: understanding the history, purpose, terms, and key elements surrounding the PDMA. The goal is to provide you with necessary information and share our knowledge to assist you in staying compliant with all the rules and regulations that are so important for a successful program.
THE POTENTIAL COMPLIANCE RISK OF USING UNSTRUCTURED AND LATENT DATA
Todays' technology tools make it simple to set up a system that utilizes integrated, up to date, compliance required data. However, some systems not only allow for the "creation" of a manual processes, but at times, they are also subject to using data that is not up to date. For instance, an online system allows a user to create an unstructured "blank" SRF that will be bounced against a validated source. Post form creation, the validation will identify missing, incomplete or incorrect data. This is all well and good if the data source is current. Keep in mind, these forms can come from a myriad of sources. Blank web forms, Fax SRF's and believe it or not, blank Rep utilized SRF's
In our workshop, we will examine what an unstructured form is, and discuss the inherit compliance risk for using this form. We will also discuss the importance of keeping all compliance related data sources up to date. We will explain the process of system & data integration and the business processes used to extract, validate, from disparate sources into meaningful and valuable information.
QUALITY STRUCTURE AND PROCESS IMPROVEMENT
Quality structure and process improvement are key to the success of any pharmaceutical manufacturer in today's rapidly changing environment of going from product development to product commercialization. Be they applied internally or to third party providers being engaged to support an on-going process these elements are tantamount to not only the success of gaining product approval but ensuring that all those that may touch the processes be they internal stake holders or third party providers are operating in the environment that provides a "Quality Structure" that supports regulatory compliance. Additionally the structure needs to incorporate and support process for addressing key issues and enhancing improvement short and long term to afford an organization with insulation from liability and efficiency gains. Topics will include processes and tools used in a QMS (Quality Management System) and more.
CLOUD COMPUTING: CHALLENGES AND OPPORTUNITIES
Cloud computing offers the promise of global access to nearly unlimited data at lower cost, but carries with it risks that, up until recently, could only be imagined. Join with us as experts in the field navigate industry best practices for selecting and qualifying external technology partners to assist in developing systems for managing, sharing and protecting personally identifiable information and proprietary enterprise data.
DSCSA PHASE II – INTEROPERABILITY CHALLENGES
The process of transitioning from the Drug Supply Chain Security Act (DSCSA) current Phase I requirements that went into effect 1/1/2015 to the electronic systems and processes required for Phase II interoperability going into effect November 23, 2023 will require significant, shared and collaborative efforts from all sectors of the pharmaceutical supply chain.
This presentation will discuss the challenges posed by the DSCSA regulation, including the obstacles they face with the diverse solutions, technologies and architectures. How do the manufacturers, wholesalers and dispensers communicate the required information for product and stakeholder verifications without giving up company secrets like customers, markets and product distribution volumes?
THE OPIOID CRISIS – CURRENT EVENTS
The current opioid epidemic is one of the most deadly public health crisis in American history and one of the leading cause of death for Americans under the age of 50 years old. During this workshop we will explore the history of the opioid epidemic and how we arrived at where we are today. We will also examine how the opioid epidemic is impacting the Pharmaceutical industry and some current legal activities being taken to combat it. We will review the results and responses to settlements of opioid lawsuits and what lies beyond the crisis and lawsuits. Given the current regulatory environment surrounding the opioid epidemic, this workshop will certainly be one you won't want to miss.
FIELD COMPLIANCE MONITORING
Whether you joined us at our Field Compliance Monitoring short course earlier this year or just wished you had, come to this workshop where we will examine the facets of field compliance monitoring. Industry experts will provide you with details and discussion on risk identification and management, audits, monitoring and data analytics and more.
MONITORING AND AUDITING TO IDENTIFY POTENTIAL FRAUD IN PDMA SAMPLE TRANSACTIONS
The course will review Sample Transactions that are performed on a day to day basis to execute a company's Sample Policy and Procedure. It will provide insights on Actions you can take to validate completion from a PDMA compliance perspective and evaluate how we you can perform additional Auditing and Monitoring to reduce Fraud Risk related to PDMA Sample Transactions. Successful Auditing requires reviewing your monitoring process to ensure you are achieving the companies desired outcome. Successful Monitoring requires a strong corporate culture with "top-down" adherence.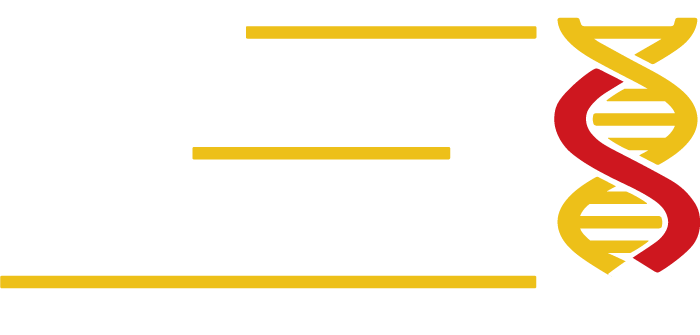 This website protects personal information. Learn more:
To request more information or to ask a question: