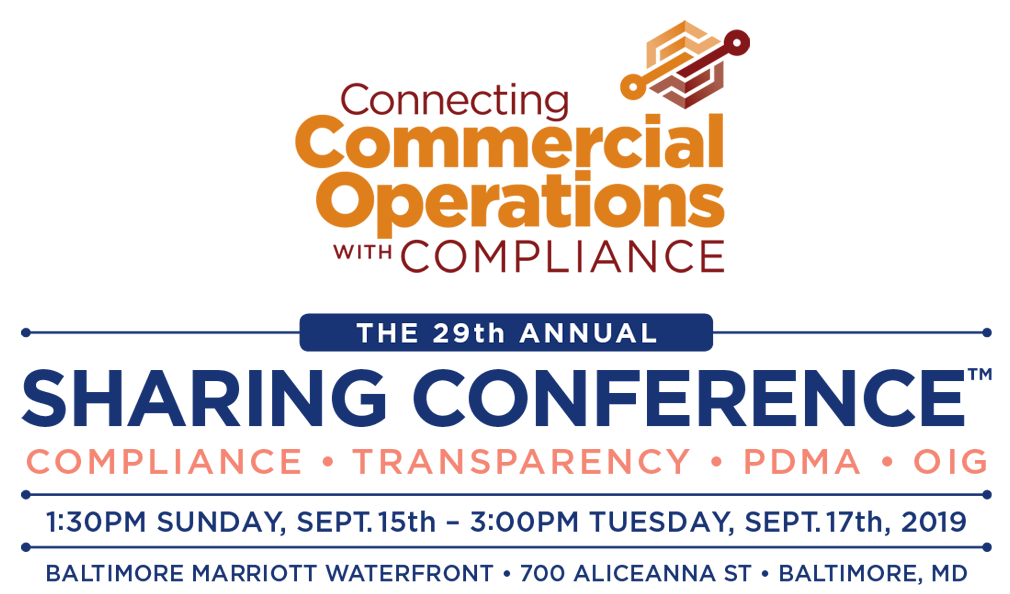 Conference Agenda
Updated August 21, 2019
We begin on Sunday, Sept. 15th at 1:30pm and end on Tuesday, Sept. 17th at 3:00pm.
Please make your travel arrangements accordingly.
Conference Registration Opens
First Time Attendee Get Together
Workshops
PDMA, The Fundamentals
Steve Conn, Genesis Logistics and Debbie Tay, Vertical Pharmaceuticals

Hospital Credentialing – Stop the Madness, Start the Standards!
Margo Bear, AbbVie and Dennis Orthman, Consortium for Universal Healthcare Credentialing
Workshops
Predictive Analytics and Optimization
Jay Lambert, Synergistix, Inc. and Josh Pezzuto, Eyevance Pharmaceuticals

The Importance of High-Quality Investigative Reports
Steve Haynes, The Sharing Alliance™
Workshops
The Potential Compliance Risk of Using Unstructured and Latent Data
Claude Chester, Vertical Pharmaceuticals, LLC and Marc Chester, Howell Marketing Services

Monitoring and Auditing to Identify Potential Fraud in PDMA Sample Transactions
Teresa Farmer, Otsuka America Pharmaceutical, Inc.
Opening Remarks and Welcome – General Session
2019 Keynote Address
The Opioid Epidemic: How We Got Here and Where Are We Going
James "Jim" Arnold, Chief, Liaison Section, Diversion Control Division, Drug Enforcement Administration (DEA)
Meet and Greet in the Exhibit Hall
(For all registered conference attendees and exhibitors; Badges required)
Welcome Reception/Dinner/Networking
(For all registered conference attendees and exhibitors; Badges required)
General Session
CMS Town Hall Meeting with Robin Usi, Acting Director, Data Sharing & Partnership Group, Centers for Medicare and Medicaid Services (CMS) and Members of the CMS Open Payments Team
Refreshment Break/Exhibit Hall
Workshops
Field Force Monitoring Programs: How Solid is your Records Review Process?
Sean Hickson, Novartis Pharmaceuticals Corporation & Andrea Murphy, Novartis Oncology

Managing Sunshine Compliance and State Transparency Reporting Data
Virginia Fitt, Alexion Pharmaceuticals
Workshops
Are You Prepared to Survive the CMS Mid-Level Reporting Tsunami?
Melissa Blaco, Regeneron Pharmaceuticals, Inc. and Jennifer Valentine, MedPro Systems

DEA Regulations – Recent Updates and Changes
Lisa Butler, Novartis Pharmaceuticals Corporation and Joe Tomkiewicz, Teva Pharmaceuticals
General Session
FDA Update: The Drug Supply Chain Security Act with Kristina Donohue and Karen Rothschild from FDA's Office of Compliance, Center for Drug Evaluation and Research
Refreshment Break/Exhibit Hall
Workshops
DSCSA Phase II – Interoperability Challenges
Bob Celeste, Center for Supply Chain Studies and Jill Feldman, Medexus Pharma

Cloud Computing: Challenges and Opportunities
Tracey Fama, GlaxoSmithKline and Mark Jara, RxS LLC
Free Evening – Enjoy networking with your colleagues
General Session
Announcement and Details Coming Soon
FDA General Session
Regulatory Challenges for Combination Products
Diana M. Yoon, PhD, Biomedical Engineer, Senior Scientific Reviewer, Office of Combination Products (OCP), U.S. Food and Drug Administration
Refreshment Break/Exhibit Hall
Workshops
PAP and Free Goods Programs: Following the Rules of the Road
Recie Bomar, KnippeRx Inc. and Andrew Weber, Bausch Health

Quality Structure and Process Improvement
Marc Lavin, Pfizer and Mark Mundy, Thermo Fisher Scientific
Workshops
State Update – Hot Topics and Emerging Trends
Mark Adams, G&M Health, LLC and Nico Fiorentino, Sun Pharmaceutical

Current Events – Opioids: Preventing Drug Diversion
Extended Networking Lunch/Exhibit Hall
Exhibit Hall Raffle will be held during this time and winners will be announced (Must be present to win)
Conference Agenda is subject to change.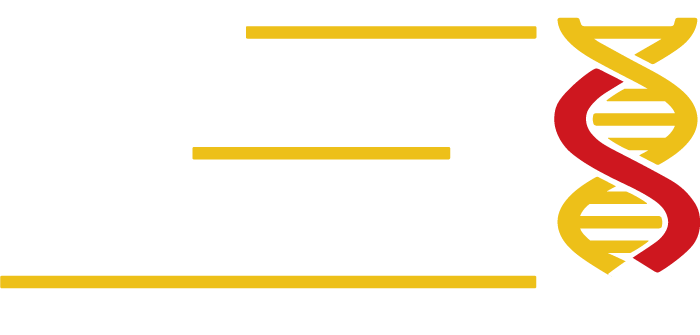 This website protects personal information. Learn more:
To request more information or to ask a question: