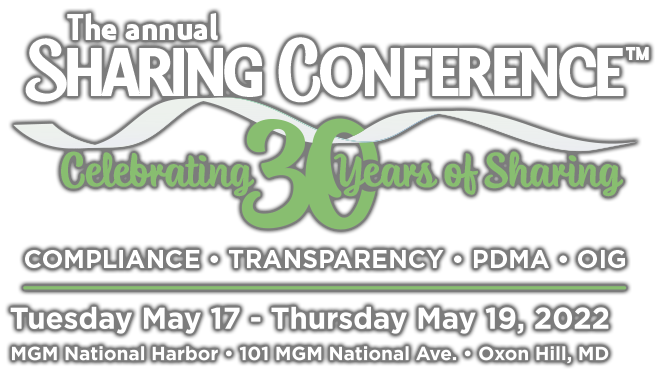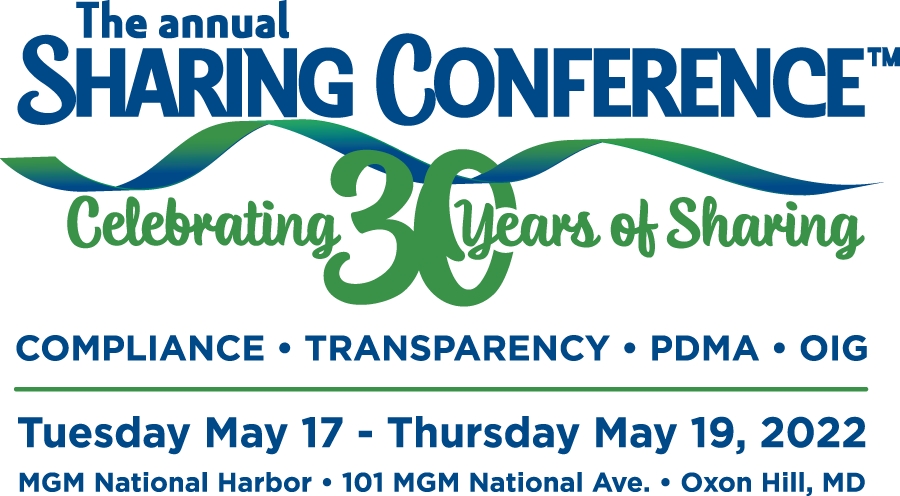 2022 Sharing Conference™ Registration Opens Soon
In May 2022, we'll be celebrating our 30th Sharing Conference™ in person, and registration will open at the early bird rate of $2,975.00 for our pharmaceutical, biotech, and medical device industry attendees.
Paid registration offers participation in all the educational and networking sessions, including workshops, general sessions, and open forum discussions. Full access to the exhibit hall is also included with registration, as well as the welcome reception, dinner event, and breakfast, lunch and refreshments throughout the conference.
In addition, annual membership in the Sharing Alliance™ begins (or renews) when you register. Conference registrants receive immediate access to the Members Only section.
Government Rate: Government employees are eligible for a discounted conference registration rate of $1,500. Please send email to mail@sharingalliance.org for special form needed to obtain this rate. Proper credentials and .gov email address are required to qualify for the government rate.
Exhibitors: Vendors are invited to fully participate in the 2022 Sharing Conference by exhibiting in the hall and more. If you are a service or product solution provider to the life sciences compliance community, please visit the exhibitor section for details or send an email to: mail@sharingalliance.org
Have a question before you register? Contact Us now.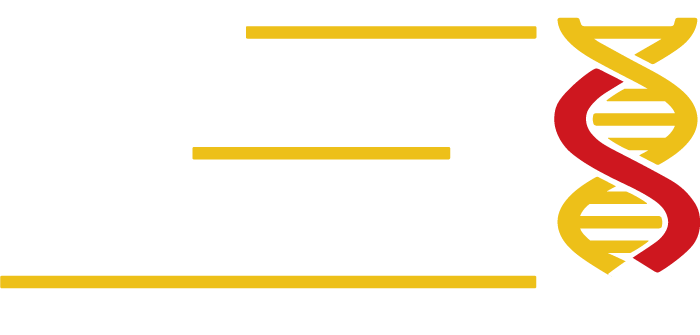 This website protects personal information. Learn more:
To request more information or to ask a question: