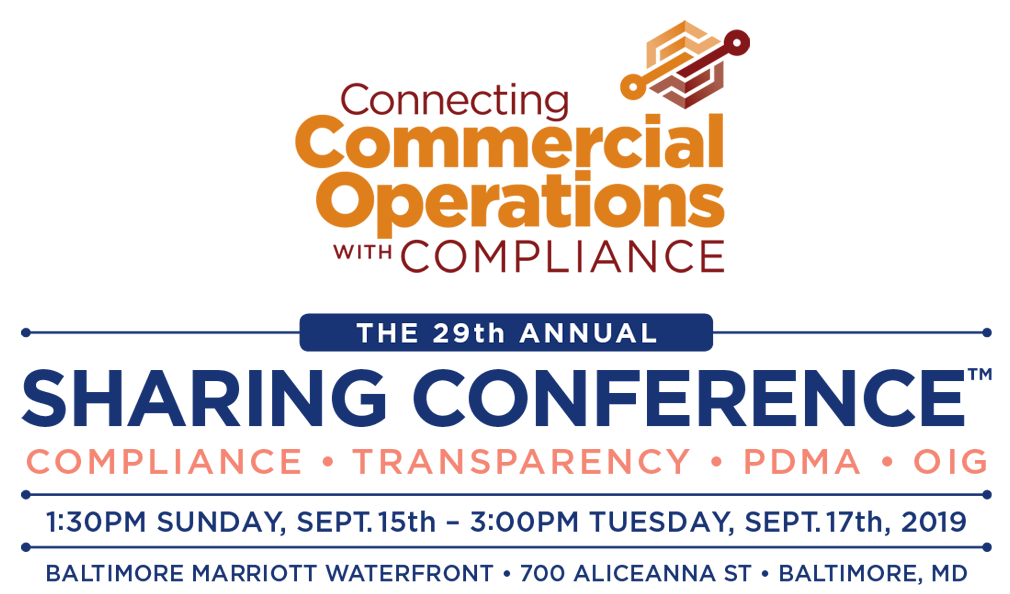 Schedule for Conference Exhibitors
This year the Exhibitor Meeting is scheduled for Sunday, September 15 at 8:45am.
Please make your travel arrangements accordingly.
Conference Registration Check-in is Sunday 10:30am – 6:00pm
Exhibitor MeetingExhibitor Meeting
One representative from each vendor company must attend. All are welcome.
Workshops
• PDMA, The Fundamentals
• Hospital Credentialing – Stop the Madness, Start the Standards!
Workshops
• Predictive Analytics & Optimization
• The Importance of High-Quality Investigative Reports
Workshops
• The Potential Compliance Risk of Using Unstructured and Latent Data
• Monitoring and Auditing to Identify Potential Fraud in PDMA Sample Transactions
Exhibit Hall set-up ends promptly at 4:00pm
Exhibit Hall will be closed for clean up and reception preparation.
Opening Remarks and Welcome – General Session
2019 Keynote Address: James "Jim" Arnold, Chief, Liaison Section, Diversion Control Division, Drug Enforcement Administration (DEA)
Exhibit Hall Officially Opens
(Meet and Greet for all registered conference attendees and exhibitors. Badges required.)
Welcome Reception/Dinner/Networking
(For all registered conference attendees and exhibitors. Badges required.)
General Session
CMS Town Hall Meeting with Robin Usi, Acting Director, Data Sharing & Partnership Group, Centers for Medicare and Medicaid Services (CMS) and Members of the CMS Open Payments Team
Refreshment Break/Exhibit Hall
Workshops
• Managing Sunshine Compliance and State Transparency Reporting Data
• Field Compliance Monitoring
Workshops
• Are You Prepared to Survive the CMS Mid-Level Reporting Tsunami?
• DEA Regulations – Recent Updates and Changes
General Session
FDA Update: The Drug Supply Chain Security Act
Announcement and Details Coming Soon
Refreshment Break/Exhibit Hall
Workshops
• DSCSA Phase II – Interoperability Challenges
• Cloud Computing: Challenges and Opportunities
Free Evening – Enjoy networking with your colleagues
General Session
Announcement and Details Coming Soon
FDA General Session
Regulatory Challenges for Combination Products
Diana M. Yoon, PhD, Biomedical Engineer, Senior Scientific Reviewer, Office of Combination Products (OCP), U.S. Food and Drug Administration
Refreshment Break/Exhibit Hall
Workshops
• PAP and Free Goods Programs: Following the Rules of the Road
• Quality Structure and Process Improvement
Workshops
• State Update – Hot Topics & Emerging Trends
• The Opioid Crisis – Current Events
Extended Networking Lunch/Exhibit Hall
Exhibit Hall Raffle will be held during this time and winners will be announced (Must be present to win)
Exhibit Hall Closes and Move Out Begins
Exhibitors may begin breaking their booths down at 3:00pm. Outside Carriers – Fedex, UPS, etc. – must check in with Hargrove by 6:00pm. Move out must be completed by 7:00pm.
Sharing Conference attire is business casual, except for Tuesday when attendees and exhibitors are encouraged to "Dress Down and Donate." This year's charity will be posted here closer to the conference.
Conference Agenda is subject to change.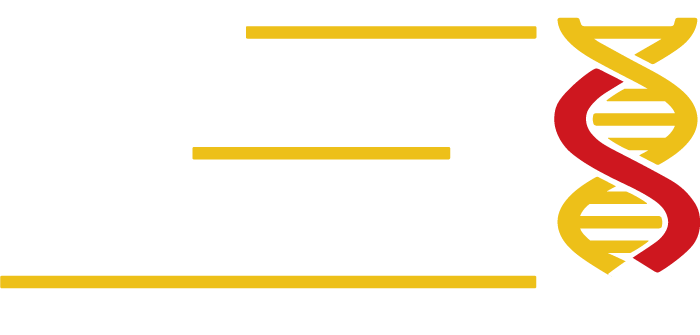 This website protects personal information. Learn more:
To request more information or to ask a question: