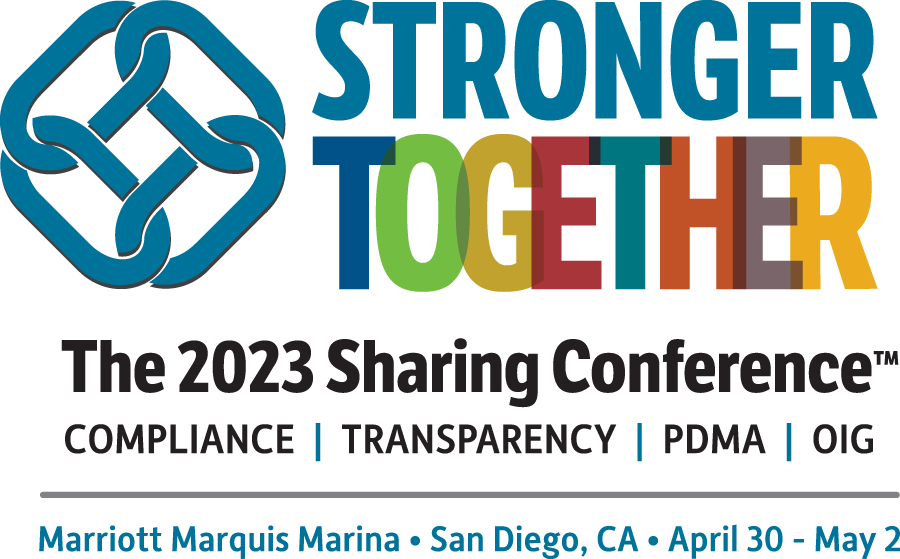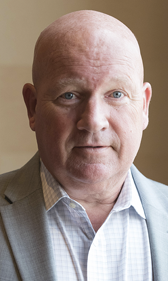 Mark Adams
The Sharing Alliance
Mark Adams has had two very different careers in his life and has embarked on a third. The first was in law enforcement, where he spent 21 years as a member of the Philadelphia Police Dept., retiring as a Captain. His second career was at Merck & Co., where he spent 14 years in the Compliance Dept., retiring as an Executive Director. Most recently, he served as the VP of Audits at G&M Health, LLC. He has a Master's degree from St. Joseph's University in Public Safety. In his 19-year tenure with the Alliance, he has been President, VP, Treasurer, and Operations Director. He feels the members all share a sense of purpose, that of compliance. He brings value to the group through his varied life experiences and hopes that this experience helps solve compliance-related issues for members. Mark has been married for 42 years, with 2 grown children, a grandson, and a granddaughter. In his spare time, he enjoys the Jersey Shore and daydreaming of life on the Senior PGA Tour.
Lisa Butler
Novartis Pharmaceuticals Corporation
Lisa A. Butler is the Director of DEA/PDMA Compliance, Ethics, Risk & Compliance, CIA Operations for Novartis Pharmaceuticals Corporation. She has held various roles within the pharmaceutical industry for the last 30 years and has worked within her current area of responsibility for the last 20. Lisa's areas of expertise include DEA Controlled Substance compliance, PDMA Sample Compliance and State and Federal commercial distribution licensing for pharmaceutical products. She holds a B.S. in Business Administration from Centenary College in NJ. Lisa has been an Alliance Board Member since 2009 and is the current Sharing Alliance President. Lisa has been married to her best friend for 25+ years and has two daughters, two sons and three amazing grandchildren.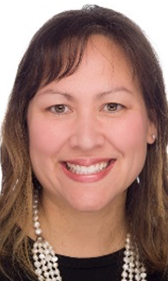 Angela Dyer
HCA Healthcare
Angela Dyer is the Assistant Vice President of Pharmacy Services for Physician Services Group at HCA Healthcare. HCA PSG has over 1600+ practices in a vast variety of different specialties. In her current and prior roles, Angela carries experience in healthcare management, patient safety, medication safety and management, acute and ambulatory setting management, procurement/contraction, and medication analytics. Angela is a graduate from Virginia Commonwealth University School of Pharmacy where she also completed a post-graduate pharmacy residency and executive patient safety fellowship. She is also a Board-Certified Ambulatory Care Pharmacist (BCACP).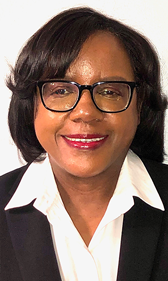 Teresa Farmer, MBA
Otsuka America Pharmaceutical, Inc.
Teresa Farmer is the Associate Director of Sales Operations for Otsuka America Pharmaceutical, Inc. Teresa has been in the Pharmaceutical Industry for over 25 years working in various functional areas such as Finance, Sales, and Sales Operations. In her current role, Teresa oversees all Otsuka Rep Hand Carry and Direct to Practitioner Sampling programs. Teresa has a Bachelor's Degree in Accounting and a Master's Degree in Fraud and Forensic Accounting from Rider University.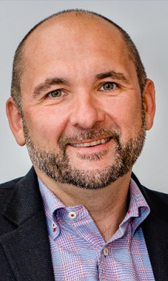 Mark Jara is Principal and Co-Founder of RxS LLC located in Manalapan, NJ. RxS is a Multi-Channel Sample Management company focused on delivering PDMA solutions and services to Life Science, Pharmaceutical and Biotechs large and small. He has held numerous technology leadership positions at various organizations building enterprise solutions, supporting PDMA Compliance for over 20 years. Prior to Pharma, Mark held similar leadership and technical development lead roles in Telecommunications, IT Consulting, Financial Markets and Media Research. He holds an M.S. Management from Stevens Institute and a B.A. Information Management from Rutgers Newark/ NJIT. He is also an active speaker on topics related to Multi-Channel Sampling Programs, Compliance and Technology's Impact to Pharma. He splits his time between the NJ and Florida corporate offices. Mark and his wife, Renata, have twin boys, Gregory and Dylan, who recently graduated college.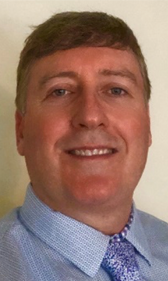 Brad King
Kowa Pharmaceuticals America
Brad has been working in the Pharmaceutical Industry going on 29 years. He was employed with AmerisourceBergen "Specialty Group" at the time, for 20 years, which is currently ranked number 10 as a fortune 500 company. He had Compliance oversight at a division level as the Senior Regulatory Compliance Manager/Compliance Officer for the administrative and distribution side of the business covering oncology drugs, OTC, Controlled Substances and Med Surg also serving as the HIPAA Privacy/Security Officer. He is currently employed with Kowa Pharmaceuticals America, Inc. (KPA) located in Montgomery, Alabama being the home office for the United States. His responsibilities with KPA include oversight in many facets of Regulatory and Healthcare Compliance in areas such as facility, Rep., and HCP licensing, state/federal aggregate spend, compliance reporting, compliance training, audits, SBOP, DEA, FDA, DSCSA and PDMA. The parent company for KPA is Kowa Company, Ltd. (KCL) residing in Japan. He has worked for a "Big 3 Drug Wholesaler", a Specialty Pharmacy, and now a Manufacturer. His core areas of experience throughout the Supply Chain include Regulatory and Healthcare Compliance, Business Operations and Drug Distribution/Logistics and Fleet. He graduated from Troy University with a Master's Degree in Healthcare Management (concentration Leadership/Organizational Effectiveness), a Master's Degree in Human Resource Management, and a Bachelor's of Science in Business Administration. In his free time, he enjoys being in the outdoors with his son, Collier, and helping coach his baseball and football teams.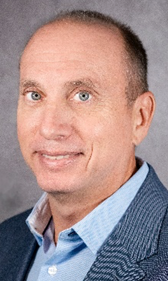 Jay Lambert, PMP
Synergistix
Jay is known in the industry as "The Professor" for his love of knowledge and ability to translate complex ideas, problems, and systems into easily digestible blocks of knowledge. He enjoys mentoring others through his extensive experience in technology, business/process engineering, quality, compliance, product management, and leadership.
Jay started his career in software development with engineering giant Siemens and quickly moved into quality and management roles in Germany and the U.S. After being recruited to Synergistix in 2003, Jay was instrumental in growing Synergistix into a leading provider of life science solutions. Jay oversees Synergistix operations and is the executive sponsor of Synergistix sampling solutions. Jay holds an M.B.A. from Nova Southeastern University, a B.S. in Electrical Engineering from the University of Illinois, and a Master's certificate in Project Management from George Washington University. When not learning or teaching, you can find Jay out running, biking, kayaking, backpacking, or spending time with his family on a traveling adventure from their home base in Deerfield Beach, Florida.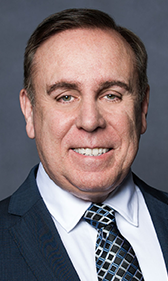 Marc Lavin has worked at Pfizer for 30 years. His entire tenure at the company has been devoted to supporting regulated environments (GxP, PDMA, SOX). Marc is currently the Director of HCP/Patient Compliance and Audit, responsible for oversight of compliance for samples, savings cards, meetings, and promotional materials in North America. Marc has vast experience in managing large-scale, cross-functional projects in many different functions, including information technology. He was a key player in the development and implementation of Pfizer's global samples policy which is in place in over 60 markets.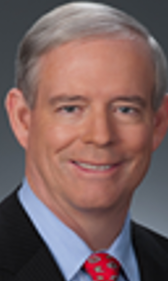 Jim McManamon
Rear Admiral, U.S. Navy (Retired)
Jim McManamon is a retired US Navy Flag officer who served in the US Navy from 1980 thru February, 2012 and then served in a variety of executive positions with General Dynamics Information Technology (GDIT) from 2012 until December 2021.
The son of a first-generation Irish father and whose mother was a native of Teelin, County Donegal, Ireland, retired Rear Admiral Jim McManamon is a native of Chicago, IL, raised on the Northwest side and in 1971 moved to the Northwest Suburb of Palatine. A pole vaulter and gymnast, he graduated in 1976 from Palatine High School and attended Northwestern University on a Naval ROTC scholarship. He was a member of the NROTC unit and was commissioned an Ensign in the United States Navy in June 1980 as a Surface Warfare Officer. Jim's sea tours included USS Dahlgren (DDG 43); operations officer, USS Hawes (FFG 53); operations officer, USS Mahan (DDG 42); executive officer, USS Vincennes (CG 49) and commanding officer, USS Milius (DDG 69), an Arleigh Burke class guided missile destroyer. Milius was awarded the Battle E, Surface Ship Safety Award and the Meritorious Unit Commendation during his tour where he took the ship from its homeport of San Diego, CA on its first deployment to the Arabian Gulf where the ship conducted operations in support of the National Command Authority. His shore tours included the NROTC unit, University of South Carolina, Columbia, S.C.; on the staff of the Chief of Naval Operations, and various other positions. Upon completion of his MILIUS tour, he was assigned as PMS 400F, deputy for Fleet and upon the PEO/NAVSEA re-organization, the program manager for surface combatants in PEO Ships.
In 2004, he was selected as naval aide and executive assistant to the Assistant Secretary of the Navy – Research, Development and Acquisition (ASN RDA). His first job as a flag officer was deputy commander for Warfare Systems Engineering, SEA-06, Naval Sea Systems Command. He then served as the first deputy commander, Surface Warfare (SEA 21) at Naval Sea Systems Command from 2007 to 2011.
During this time, Rear Admiral McManamon served as the leader of the Future Readiness Team for the Surface Warfare Enterprise (SWE). He also served on the SWE Board as a member of the SWE Executive Committee.
Jim McManamon joined General Dynamics Information Technology as Vice President NAVSEA Services of the Navy/Marine Corp Services sector in April, 2012. In this capacity, Jim was responsible for the financial and management oversight of the organization responsible for full lifecycle professional and technical services for the U.S. Navy and other government agencies. This included systems engineering, fleet support, logistics, system integration, ship repair, and modernization expertise to support our NAVSEA and SPAWAR customers. In October, 2018 Jim was assigned as Vice President, Naval Strategic Systems of the Naval and Training Services sector of the Defense Division of GDIT and in 2020, was assigned as a US Navy Customer Service Executive and retired from GDIT in December, 2021.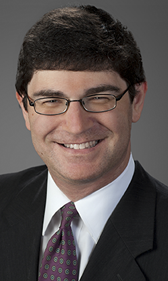 Alan G. Minsk
Arnall Golden Gregory
Alan G. Minsk is a Partner and Chair of the Food & Drug Practice Team of Arnall Golden Gregory LLP. Alan advises pharmaceutical, medical device, and food companies on all legal and regulatory matters relating to the U.S. Food and Drug Administration, and certain matters concerning the U.S. Department of Agriculture, the Federal Trade Commission, the Drug Enforcement Administration, the Bureau of Alcohol, Tobacco and Firearms, and the Consumer Product Safety Commission. He counsels clients and has spoken and written on a wide variety of FDA-related issues, including regulatory strategies and life cycle management, combination products, FDA enforcement, FDA inspections, corporate compliance, market exclusivity, product promotion, and advertising, product liability, clinical trials, and imports and exports. He serves on several Editorial Advisory Boards and the Sharing Alliance as the General Counsel. He is a graduate of Brandeis University and Georgetown University Law Center.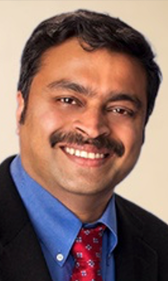 Rajeev Nair
Knipper Health
With deep knowledge and outstanding marketplace experience, Rajeev guides the IT product development strategy at Knipper Health and is responsible for the overall customer experience of its technology products and services. His leadership of Knipper Health's team of digital solutions professionals is central to advancing technology as a key component of the industry-leading solutions the Company provides to its clients.
Rajeev excels as a strategic thinker and with more than 25 years of leadership and experience he has served clients across a variety of industries, including Pharmaceutical, Healthcare, Biologics, Manufacturing and Financial Services.
Prior to joining Knipper Health, Rajeev was the Global CIO of Jubilant Pharma, an integrated pharmaceutical company that specializes in radiopharmaceuticals and biologics as well as clinical trial and commercialization services to the pharmaceutical industry.
He serves on the Board of Tech Impact, a nonprofit organization providing technology support to other non-profits and helping young urban adults develop careers in IT. Rajeev is a member of the Philadelphia Executive Leaders in Technology group.
He was awarded an MBA from the University of Tennessee and his undergraduate degree in Bachelor of Technology from the University of Calicut, India.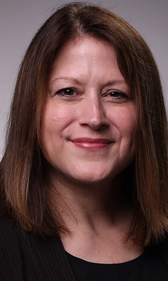 Cheryl Orszulak
MedPro Systems, LLC
Cheryl Orszulak is MedPro's Director – Customer Success and has been with MedPro Systems for 20 years supporting their growing Life Sciences customers. Cheryl and her team of Customer Success Managers assist customers in effectively managing their HCP and HCO compliance and business data requirements.
Prior to joining MedPro, Cheryl spent several years in the pharmaceutical industry performing various Sample Compliance roles.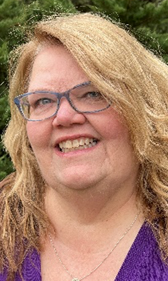 Lori Peters serves as Chief Operations Officer at QPharma. In this role, she oversees client services, implementations, and operations within the company's Commercial Services group for all of QPharma's solutions including sample management, product launch services, spend transparency, and learning management. Lori joined QPharma in December 2015 as part of the acquisition of Qforma. At Qforma Lori held the position of VP, iLaunch for 2 years with oversight of the iLaunch product solution and related commercial services including implementation and day-to-day operations. With over 20 years in the Life Sciences Industry, Lori's experience is focused in operations, client service, pharmaceutical product launches, key opinion leader identification and engagement, training, project management, implementation and alliance management.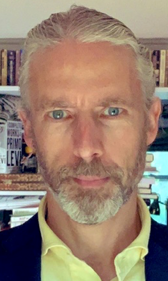 Gil Roth
Pharma & Biopharma Outsourcing Association
Gil Roth is the President of the Pharma & Biopharma Outsourcing Association (PBOA), a nonprofit trade association that advocates for the legislative, regulatory and general business interests of bio/pharma Contract Development & Manufacturing Organizations (CDMOs). He founded the PBOA in 2014 after a successful 15-year tenure as the Founding Editor of Contract Pharma magazine.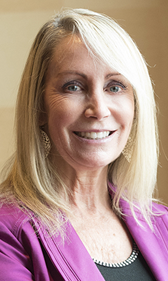 Deb Segura
The Sharing Alliance
Deb Segura is the Executive Director of the Sharing Alliance and has over 30 years of experience in the pharmaceutical industry. She has dedicated herself to providing valuable compliance information to Alliance members and industry. She is a founding member of the Sharing Alliance, a not-for-profit organization established in 1989 with a mission to improve the pharmaceutical industry's understanding of the Prescription Drug Marketing Act (PDMA) and related sample compliance regulations. Prior to taking the position of Executive Director, Deb's career included various management positions at Kos Pharmaceutical (now Abbott), Novo Nordisk, and Bristol Myers Squibb. Her primary focus was sample compliance, education and training, and sample investigations. She is the proud mother of three wonderful children and grandmother to five. She and her husband reside in York, SC.
Jim Stepkoski
Howell Marketing Services
Jim Stepkoski is the Director of National Sales at HMS.
Jim began his professional career as a Pharmaceutical Sales Rep in Macon, Georgia for Ortho McNeil Pharmaceuticals/JnJ. During his 13-year tenure with JnJ, he emersed himself in understanding the positions he held in sales, marketing, scientific liaison, sales operations, and samples compliance. Most notably in samples operations, he tapped into the extraordinary knowledge and experience of his team. He utilized this advantage to turn the department into a consulting hub for internal brands and different business units. With the many successful exposures at JnJ, he decided to make the challenging jump to start-ups.
As a VP of two start-ups, he was tasked with building high achieving teams and expanding teams. Most importantly, he learned the need to know all your people and that they know you truly care.
In 2016, Jim joined the HMS family. He is looking forward to continuing to support the needs of his longtime colleagues and friends in the pharmaceutical and medical device industry.
Jim is formerly from NY and now a Floridian. He is an avid Georgia Bulldawg and resides in Palm Harbor, Florida, with his wife and family. On any given day, Jim can be found riding his road bike along the Gulf of Mexico and knowing, "I live where people go on vacation!"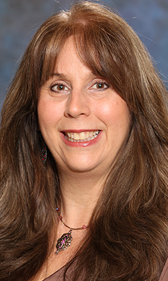 Debbie Tay
Ferring Pharmaceuticals
Debbie Tay has over twenty years of broad sales operations experience including Sample Compliance, Sales Force Automation, Field Reporting, Fleet, HR/Benefits, Recruiting and Incentive Compensation. She is currently the Director Field Operations & Business Planning. In her role as a results producing manager and team member who consistently demonstrates strong leadership in improving systems and processes to meet the business acumen. Her in depth experience of more than 15 years of innovative successful sales operations and HR productivity development of intuitive compliant processes. She has led advances in technology and field enablement for a variety of Specialty Pharmaceutical, Hospital and Managed Markets teams. In addition to incentive compensation design and KPI scorecards to motivate sales teams to fulfill business strategy plans. Debbie holds an MBA from University of Phoenix majoring in Business Administration and is a current Sharing Conference Board Member.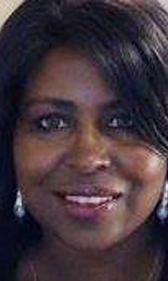 Monique Thomas
Supernus Pharmaceuticals
Monique Thomas is a Commercial Operations Manager at Supernus Pharmaceuticals who believes that clear policies and knowledge of ever-changing regulations are the building blocks needed to ensure a risk-free and compliant program.
While she has been in Pharma for 13 years, she calls herself a "Rookie" with 9 years of Sample Accountability/Compliance experience. She manages sample distribution, inventory, compliance and CRM at Supernus but also enjoys working with the Sales reps and teaching new Sales Hires.
When she is not at work, she can be found spending time with her husband and 4 sons, riding her Harley, listening to music or reading.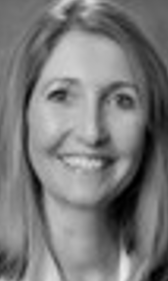 Liz Updike is a Director and Sr. Managing Attorney for the State Services group, part of IQVIA's U.S. Compliance division. In this role, Liz's focus is managing the State Services department, which is comprised of the legal research, Puerto Rico, state consulting and licensing teams. Liz is a currently licensed attorney and was admitted to the Virginia State Bar in 2003. Prior to joining IQVIA, she had over ten years of legal experience as outside counsel and worked at two well renowned Richmond law firms.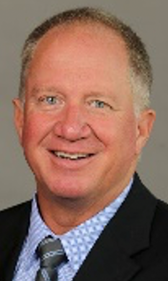 Before joining G&M Health, Brian worked for Eli Lilly and Company for over 30 years in various positions in sales, marketing, medical, and compliance. Most recently, Brian was responsible for supporting US Sales and Marketing leaders to understand and manage risk. Brian has served as President of the PDMA alliance and maintains his license as a Registered Pharmacist and Certified Compliance and Ethics Professional. He is graduate of Purdue University School of Pharmacy.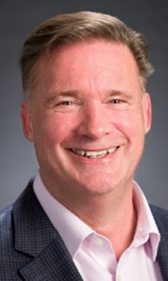 Hal Walsh currently serves as the Chief Executive Officer of SymmetryRx, LLC. As CEO, Hal provides vision, strategy, leadership, and resources to build web-based solutions to increase the reach of pharmaceutical manufacturers to healthcare providers and their patients.
SymmetryRx operates and develops the proprietary SampleCenterTM platform that enables healthcare providers to quickly, easily, and securely request patient drug samples from multiple manufacturers online. This platform includes recently added HIPAA and 21 CFR 11 compliant electronic signature and drug sample direct-ship-to-patient capabilities. SymmetryRx reaches almost one million healthcare providers through its market-leading online physician destination and medical service representative channel partners.
Hal has over 35 years of award-winning performance in the development and launch of new clinical and operational technologies in the healthcare sector. Hal is driven to develop solutions that align the practice of medicine with operational requirements for patients, physicians, practices, and partners.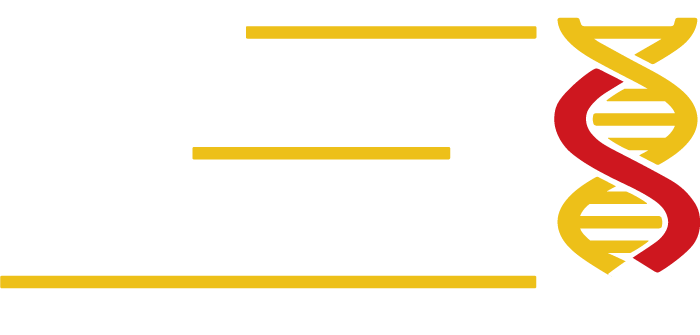 This website protects personal information. Learn more: