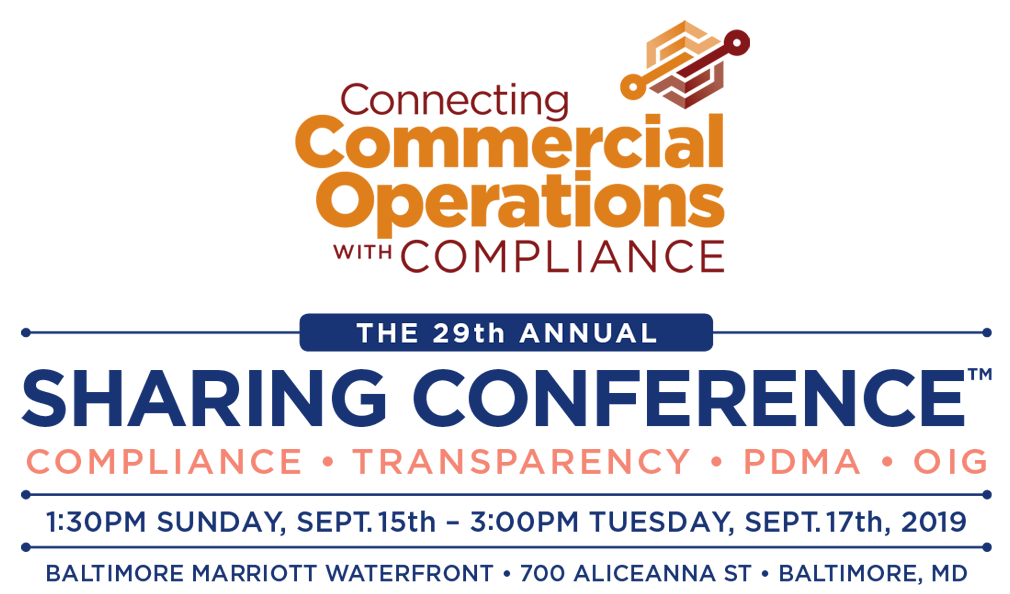 2019 Speaker Bios
Mark Adams
Mark Adams has had two very different careers in his life, and has embarked on a third. The first was in law enforcement, where he spent 21 years as a member of the Philadelphia Police Dept., retiring as a Captain. His second career was at Merck & Co., where he spent 14 years in the Compliance Dept., retiring as an Executive Director. Currently, he is the VP of Audits at G&M Health, LLC. He has a Master's Degree from St. Joseph's University in Public Safety. In his 19-year tenure with the Alliance, he has been President, VP, Treasurer and Operations Director. He feels the members all share a sense of purpose, that of compliance. He brings value to the group through his varied life experiences and hopes that this experience helps solve compliance-related issues for members. Mark has been married for 42 years, with 2 grown children, a grandson and a granddaughter. In his spare time, he enjoys the Jersey shore, and daydreaming of life on the Senior PGA Tour.
James "Jim" Arnold
Jim Arnold currently serves as Chief of the Liaison Section, Diversion Control Division, Drug Enforcement Administration (DEA) at DEA Headquarters in Washington, DC. Jim has also served as the Chief of Policy and Liaison Section, the Chief of the Policy Unit, and the Chief of the Regulatory Unit at DEA Headquarters, as well as in various other investigative and supervisory positions at the DEA New Jersey Field Division, Newark, New Jersey. His efforts in the New Jersey Field Division focused on administrative, civil, and criminal investigations of DEA registrants and other individuals and organizations who were engaged in violations of the Controlled Substances Act and/or with other illegal activities with legitimate, and illegal, controlled substances and listed chemicals. With over 30 years of experience with the DEA, Jim has spoken nationwide on numerous regulatory subjects; has coordinated and spearheaded investigations on various regulatory issues of nationwide importance for DEA and the Department of Justice; was intimately involved with various investigations and prosecutions of DEA registrants at the height of the opioid prescription drug problem in south Florida in 2011 and 2012; and has been an Instructor at the DEA Justice Training Center in Quantico, Virginia, for Intelligence Research Specialists, Special Agents of Tactical Diversion Squads, and new Basic Diversion Investigator Classes since July of 1999. Jim is a proud graduate of West Chester State University and Drew University, where he received a Master's Degree. Jim has been the recipient of numerous awards and commendations throughout his DEA career in recognition of many successful investigations and prosecutions, and for his leadership, performance and commitment to public service.
Margo Bear
Margo Bear believes that a compliant agile access strategy yields a competitive advantage in the marketplace. She is an Associate Director in Commercial Compliance Operations at AbbVie, responsible for all aspects of Hospital Credentialing, Value Analysis and Restrictive State Access across U.S. Commercial, Medical Affairs and Research and Development organization. Before AbbVie she worked in a variety of in-house operational and field sales roles for Abbott Laboratories, Solvay Pharmaceuticals and AstraZeneca U.K. Margo prides herself on bringing her entrepreneurial spirit with her to work each day, and when asked for her motto she gave us this quote from Virgin CEO Sir Richard Branson; "Complexity is your enemy, any fool can make something complicated, it is hard to make something simple".
Melissa Blaco
Melissa Blaco is a Director in the Compliance Department at Regeneron Pharmaceuticals, focusing on the Company's Global Transparency Reporting efforts. Melissa earned a B.S. in Accounting at the State University of New York, College at Oneonta and is a licensed CPA in the State of New York. Melissa spent several years working in public accounting in the New York and Boston area before entering the biotechnology accounting field, specializing in SEC reporting. She joined Regeneron's accounting department in 2008 and transitioned into Compliance in 2011.
Recie Bomar
Recie Bomar joined J. Knipper & Company in April 2017 to launch KnippeRx Specialty Pharmacy. As a seasoned executive in SpecialtyRx and Pharmacy Benefits Organizations, Mr. Bomar has been extremely successful in assisting organizations enter the specialty pharmacy channel. Previously, he was the Founder of OncoSourceRx – a P4 Healthcare business sold to Cardinal Health. Prior to founding OncoSourceRx, he launched PrecisionRx Specialty Pharmacy – Anthem/WellPoint's entry into the specialty pharmacy space. Earlier, he served as President of Scrip Pharmacy Solutions (a BioScrip Company) and as VP Sales & Marketing at CVS PharmaCare. Mr. Bomar holds a Bachelor of Science in Pharmacy from Virginia Commonwealth University (Medical College of Virginia).
Lisa Butler
Lisa Butler is the Associate Director of DEA/PDMA Compliance, Ethics & Compliance, CIA Operations for Novartis Pharmaceuticals Corporation. She has held various roles within the pharmaceutical industry for the last 28 years and has worked within her current area of responsibility for the last eighteen. Lisa's areas of expertise include DEA Controlled Substance compliance, PDMA Sample Compliance and State and Federal commercial distribution licensing for pharmaceutical products. She holds a B.S. in Business Administration from Centenary College in NJ. Lisa has been an Alliance Board Member since 2009 and is the current Sharing Alliance™ President. Lisa has been married to her best friend for 25+ years and has two daughters, two sons and two amazing grandchildren.
Bob Celeste
Bob's deep understanding and knowledge of the healthcare supply chain, including current standards and technologies, is unparalleled. His ability to harness his expertise and innovate around the complexities of track & trace implementation, serialization and regulatory compliance, has made him a trusted industry partner. Along with his work with both State and Federal Regulators, Bob often serves as an advisor to the US FDA, Pakistani FDA, EU Commission, State Boards of Pharmacy and other governing organizations. Most recently he was tapped as an advisor to the USAID and international regulators on the identification and tracking of drugs and medical supplies. He was chosen to administer the US FDA Drug Supply Chain Security Act Pilot Program. Bob launched the Center for Supply Chain Studies in 2015 to continue his practice of utilizing strategic simulations to address the challenges and demands of the supply chain. His expertise extends across many industries, including Pharmaceutical, Consumer Goods, Fresh Foods, Aerospace, Automotive, Specialty Chemicals and others. Prior to founding the Center, Bob was Sr. Director at GS1 US where he worked with industry on standards-based, item-level traceability and was the lead in developing the first Drug Supply Chain Security Act implementation guideline.
Claude Chester
Claude Chester is a Senior Associate, Sale Operations with Vertical Pharmaceutical LLC. Claude began his pharmaceutical professional career in 1998 with inVentiv Health (a CSO company) where he supported top life science pharmaceutical companies in all aspect in commercial sales, up to and including, Account Management, Sales Force Automation (SFA), and Sample Management, IT helpdesk, etc. Claude started with Vertical in 2015 as Sales Force Automation Associate in Sales Operations. In this role Claude was also tasked with overseeing vendor management, sample fulfillment, DTP, and new hire training. Claude resides in North Plainfield, NJ with his family and their puppy "BIGGS", who is a Maltese Shih Tzu mix. Claude enjoys riding motorcycles as a hobby along with real estate investments.
Marc Chester
Marc Chester is an Account Executive with Howell Marketing Systems (HMS). Providing solutions with top notch customer care and support is Marc's professional mantra. Marc began his professional career as a Technical Specialist with Fujifilm. During his 12-year tenure at Fujifilm, Marc was promoted to Senior Technical Specialist and then, Eastern Regional Sales Manager, all the while supporting Fuji resellers and their customers. Marc made the jump to supporting and working with pharmaceutical manufacturers when he joined Data Reduction Systems (DRS). During his 15 years at DRS, Marc served as Director of Sales and VP, Business Development. It was at DRS that he cut his compliance teeth, supporting customers using paper-based sampling solutions which migrated to fully automated e-signature solutions. While at DRS, he also worked with the development team to help create a multitude of compliance-based software applications for sample compliance and reconciliation. While at DRS, he collaborated on inventing and subsequently patenting "Tracking the distribution of prescription drugs and other controlled articles" (USPTO Patent # 6,952,681). This collaboration led to the creation of the DRS PharmaSync® application. In 2015, Marc joined the HMS family. He is looking forward to continuing to support the needs of his longtime colleagues and friends in the pharmaceutical industry. Marc resides in Brick, NJ with his wife and family. On any given morning, providing the temperature is above 45°, Marc can be found riding his bicycle along the Jersey Shore. A lifelong Jersey shore resident, he cannot imagine a better place to live.
Steve Conn
Steve Conn has worked in the pharmaceutical sales sample distribution industry for just over 29 years. He is currently Senior Vice President Commercial Development at Genesis Logistics. In his current role Steve works closely with Sample Accountability, Compliance and Logistics in the coordination, planning and execution of regulated deliveries of sales samples to field representative in accordance to the PDMA guidelines. Steve has a B.S. in Finance from Monmouth Universe and currently lives in Metuchen, NJ with his beautiful 10-year-old daughter. This is Steve's third year as a member of the Alliance Board.
Kristina Joyce Donohue, PharmD
Kristina Joyce Donohue works for the FDA in the Center for Drug Evaluation and Research (CDER) Office of Compliance in the Office of Drug Security, Integrity, & Response (ODSIR) as the Acting Branch Chief of the Supply Chain Response and Enforcement Branch. Prior to this she worked in the Supply Chain Strategy and Policy Branch. Kristina has also worked in the Office of Regulatory Affairs (ORA), Office of Medical Device and Radiological Health Operations and in the Center for Devices and Radiological Health (CDRH) Office of Compliance. Kristina started her FDA career in 2002 as an Investigator and then a Compliance Officer in the Philadelphia and New England District Offices. Prior to joining the FDA, she worked as a Pharmacist for the Federal Bureau of Prisons. Kristina earned her Doctor of Pharmacy Degree from the University of the Sciences in Philadelphia in 2000.
Tracey Fama
Tracey Fama has more than 20 years of experience in the pharmaceutical compliance field. She has extensive experience in compliance with multiple state and federal regulations including PDMA, GMP, OIG, HIPAA, PhRMA Code, Federal False Claims Act, FTC Regulations, Anti-Kickback Statutes, Promotional Activities, and the Physician Payments Sunshine Act. As Ethics and Compliance Manager for GSK Consumer Healthcare, she guides the organization in the principles of ethical business decisions and actions to meet the Business strategy and objectives without compromising beliefs. Tracey is responsible for the implementation of the GSK Risk Management process including risk identification, analysis and mitigation plans. She is currently focusing on the area of Privacy and Privacy Information protection principles.
Teresa Farmer
Teresa Farmer is the Associate Director of Sales Operations for Otsuka America Pharmaceutical, Inc. Teresa has been in the Pharmaceutical Industry for over 25 years working in various Functional areas such as Finance, Sales and Sales Operations. In her current role, Teresa oversees all Otsuka Rep Hand Carry and Direct to Practitioner Sampling programs. Teresa has a Bachelor's Degree in Accounting and a Master's Degree in Fraud and Forensic Accounting from Rider University.
Jill Feldman
Jill Feldman joined Medac Pharma in 2014 and is the Director of Quality and Compliance. In April 2019, Medac Pharma became Medexus Pharma, a wholly owned subsidiary of Medexus Pharmaceuticals, a Canadian-based pharmaceutical company formed through a transformative acquisition involving Pediapharm Inc. and Medexus, Inc. She has over 25 years in both large and small Pharma supporting manufacturing, quality, distribution, compliance and business development. Her current roles provide diverse insight to sales, marketing and commercial and sample distribution activities and the legislative ramifications. Jill lives in the Chicago suburbs near Wisconsin with her husband Daniel and two college-age children. Jill and Daniel participate in various activities and organizations centered around general aviation.
Nico Fiorentino
Nicodemo Fiorentino, Esq. (licensed in the State of New Jersey) currently serves as Senior Manager, Compliance Operations & Transparency for Sun Pharmaceuticals Industries Inc. In this capacity, he is responsible for the collection, monitoring, auditing, and analyzing of aggregate spend data for reporting under the Physician Payment Sunshine Act and state disclosure laws, sample compliance, as well as partnering with various functional areas (e.g., Commercial Operations, IT, Marketing) to provide compliance direction related to the development of compliant technology solutions. In addition to this role, Mr. Fiorentino is a Board Member of The Sharing Alliance™ and separately serves as an Associate Editor for and Board Member of Policy & Medicine's Compliance Update, a monthly compliance publication designed for pharmaceutical, biotechnology, and device manufacturers. Previously, he worked for G&M Health, LLC, a health and life science advisory company, and provided comprehensive federal and state regulatory support to manufacturers, distributors, logistics providers, and contract sales organizations. He has also co-authored a law review article, "Drug Pricing – The Next Compliance Waterloo," and contributed to Bloomberg BNA's Pharmaceutical and Medical Device Law: Regulation of Research, Development, and Marketing (Second Edition). Mr. Fiorentino received a bachelor's degree, with honors, in History from Rowan University, Glassboro, New Jersey and a Juris Doctor (J.D.) from Rutgers University School of Law, Camden, New Jersey.
Virginia Fitt
Virginia Fitt is Senior Director, US Commercial Counsel with Alexion Pharmaceuticals in Boston, MA, where she leads legal advising in ultrarare disease for the Complement franchise and Global Medical Affairs. She leads enterprise legal support for state pricing disclosure rules and state and federal transfer of value or disclosure rules. Prior to joining Alexion, Virginia was Senior Counsel with GlaxoSmithKline (GSK) serving as product counsel in both the specialty and general therapeutics areas, as well as the enterprise lead for legal in federal Sunshine laws, CIA annual reporting, product samples, and state laws. After graduating cum laude from Duke University School of Law, Virginia joined the international law firm of Gibson, Dunn & Crutcher LLP where she worked in Transnational Litigation, White Collar Defense and Internal Investigations and the Public Policy practice groups. While at Gibson Dunn, she was a key member of a litigation team successfully blocking enforcement of a fraudulent $18 billion judgment obtained abroad by uncovering dispositive evidence of corruption and scientific and legal misconduct; she also advised on congressional investigations and congressional hearings, product liability matters, and the Deepwater Horizon case.
Judy Fox
Judy is the Director of Compliance Services at QPharma, Inc. where her responsibilities include ensuring compliance concerns and requirements are addressed by clients and serving as the practice lead for spend transparency reporting services. She assists clients in developing and assessments of Commercial Corporate Compliance program policies, procedures and codes of conduct and auditing related programs. Judy also serves as an advisor on commercial compliance risks. Judy is a Subject Matter Expert in federal and state compliance, spend transparency reporting and sample compliance regulations. Judy's experience includes serving as a featured speaker, panelist and moderator at numerous industry conference presentations, webinars relating to government regulations and requirements. She has presented Federal and State Compliance and Reporting Workshops to over forty manufacturers' key stakeholders and has had several industry articles published throughout her career. She is an appointed board member of the Alliance, and has worked with the team since 2009, including serving as a faculty member for the Alliance's industry short courses. Judy lives in Berwyn, PA with her husband, Mike Simmons.
Cathy Gallagher
Cathy A. Gallagher is a Senior Regulatory Consultant with IQVIA U.S. Compliance Solutions Group, (formerly BuzzeoPDMA). Ms. Gallagher is an expert in all aspects of regulatory compliance relating to controlled substances and listed chemicals. Ms. Gallagher joined IQVIA in February after a 34-year career with the U.S. Drug Enforcement Administration (DEA). She finished her successful career with the DEA as the Diversion Program Manager in the Detroit Field Division overseeing the compliance program and complex criminal, civil, and administrative investigations conducted by 7 field offices in Ohio, Kentucky and Michigan. Ms. Gallagher held several top-level Diversion Control Division positions at DEA Headquarters in Arlington, VA. She served as the Chief of the Liaison and Policy Section and was primary point of contact to the regulated industry, healthcare industry and their representative associations. She actively participated in promulgating regulations, policy development and outreach education initiatives pertaining to the Controlled Substances Act (CSA) and its implementing regulations. As Chief of the Regulatory Section, Ms. Gallagher oversaw DEA's regulatory compliance inspection program, manufacturer, importer, and researcher registrations, complex security issues and the import/export program. Ms. Gallagher graduated from Regis University, Denver CO with a Bachelor of Science degree in Economics and Political Science. Interned with the United Nations, Vienna, Austria.
Steven Haynes
As Alliance Director of Operations, Steve brings over 40 years of experience to the Alliance board. He retired from FDA's Office of Criminal Investigations in 1999 as Special Agent in Charge of their Investigative Operations Division. In the years since, he has worked closely with pharmaceutical clients and our Sharing Alliance on a wide range of corporate compliance matters, from investigations, regulatory compliance, and litigation support services, to federal court testimony as an expert witness on PDMA law. Steve's experience also includes three years as an instructor at a federal law enforcement training academy, where he taught "Interviews and Interrogations" and other investigative courses.
Sean Hickson
Sean Hickson is the head of NPC's Ethics & Compliance auditing, monitoring and data analytics teams. The auditing/monitoring team is responsible for the ongoing evaluation of the effectiveness of processes/procedures and their related controls and collaborating with risk owners to design/implement corrective actions that address the root cause of issues. The data analytics team is responsible for analyzing large amounts of data to uncover patterns, correlations and other insights that help the organization make quicker, more informed decisions. Prior to working at NPC, Sean provided consulting services to several life sciences as a member of Ernst and Young's Fraud Investigation and Dispute Services group. Sean holds a Master's in Accountancy from the University of Virginia and a bachelor's degree in Economics from University of Florida. He is a Certified Public Accountant and Certified Fraud Examiner.
Mark Jara
Mark Jara is Principal and Co-Founder of RxS LLC located in Manalapan, NJ. RxS is a Multi-Channel Sample Management company focused on delivering PDMA solutions and services to Life Science, Pharmaceutical and Biotechs, large and small. He has held numerous technology leadership positions at various organizations building enterprise solutions, supporting PDMA Compliance for over 20 years. Prior to Pharma, Mark held similar leadership and technical development lead roles in Telecommunications, IT Consulting, Financial Markets and Media Research. He holds an M.S. Management from Stevens Institute and a B.A. Information Management from Rutgers Newark/NJIT. He is also an active speaker on topics related to Multi-Channel Sampling Programs, Compliance and Technology's Impact to Pharma. He resides in Sayreville, NJ with his wife Renata and twin boys Gregory and Dylan.
Jay Lambert
Jay is known in the industry as "The Professor" for his love of knowledge and his ability to translate complex ideas, problems, and systems into easily digestible blocks of knowledge. He enjoys utilizing his extensive experience in technology, business/process engineering, quality, compliance, and all levels of management to mentor others. Jay started his career in software development with engineering giant Siemens and very quickly moved into management and quality roles in Germany and the US. After being recruited to Synergistix in 2003, Jay was instrumental in growing Synergistix into a leading provider of life science solutions and currently oversees all of Synergistix compliance solutions and operations. Jay holds an M.B.A. from Nova Southeastern University, a B.S. in Electrical Engineering from the University of Illinois and a Master's certificate in Project Management from George Washington University. When not learning or teaching, you can find Jay out running, biking, kayaking, or spending time with his family on a traveling adventure from their home base in Deerfield Beach, Florida.
Marc Lavin
Marc Lavin has worked at Pfizer for 29 years. His entire tenure at the company has been devoted to supporting regulated environments (GxP, PDMA, SOX). Marc is currently the Director of HCP/Patient Compliance and Audit, responsible for oversight of compliance for samples, savings cards, meetings and promotional materials in North America. Marc has vast experience in managing large-scale, cross-functional projects in many different functions, including information technology. He was a key player in the development and implementation of Pfizer's global samples policy which is in place in over 60 markets.
Mark Mundy
Mark Mundy is the Director, Global Operational Excellence supporting the Clinical Trials Division of Thermo Fisher Scientific. Mark is an organizational, cultural and operational excellence change agent with more than 30 years of Manufacturing & Operations Management, Materials, Logistics and Operational Excellence experience. Mark has extensive experience in developing strategy for organizations that enable them to identify, prioritize and remove waste and drive sustainable results. He has vast experience in leading diverse, global, cross-functional teams and building lean capabilities at all levels.
Andrea Murphy
Andrea Murphy is the primary field monitor for Novartis Oncology speaker programs and field ride audits. In addition, Andrea manages the speaker infraction review and remediation process for the oncology franchise, provides guidance and review of exhibit and display requests, conducts new hire compliance training and compliance training for associates who are assigned to the Novartis Oncology promotional booth at national level conferences. Andrea's background prior to joining Ethics & Compliance was in the commercial/sales function both as a sales associate and sales manager for over 12 years. In addition to Novartis, Andrea has worked for Sanofi and Teva Pharmaceuticals.
Alan Minsk
Alan Minsk is a Partner and Chair of the Food & Drug Practice Team of Arnall Golden Gregory LLP. Alan advises pharmaceutical, medical device, and food companies on all legal and regulatory matters relating to the U.S. Food and Drug Administration, and certain matters concerning the U.S. Department of Agriculture, the Federal Trade Commission, the Drug Enforcement Administration, the Bureau of Alcohol, Tobacco and Firearms, and the Consumer Product Safety Commission. He counsels clients and has spoken and written on a wide variety of FDA-related issues, including regulatory strategies and life cycle management, combination products, FDA enforcement, FDA inspections, corporate compliance, market exclusivity, product promotion and advertising, product liability, clinical trials and imports and exports. He serves on several Editorial Advisory Boards and the Sharing Alliance™ as the General Counsel. He is a graduate of Brandeis University and Georgetown University Law Center.
Dennis Orthman
Dennis Orthman is a Consulting Director with the Consortium for Universal Healthcare Credentialing. He is also Partner and VP with Access Strategy Partners Inc. and previously served as associate executive director of the Strategic Marketplace Initiative, a healthcare supply chain thought leader organization that brings together executives from providers and industry partners to establish new standards of supply chain performance. Earlier in his career, Dennis consulted extensively with providers and suppliers in the healthcare supply chain marketplace, providing project leadership at BD Healthcare Consulting, VHA Improvement Services, and Concepts in Healthcare. He first developed his supply chain management skills at Boston City Hospital and St. Elizabeth's Medical Center in Boston, followed by invaluable time in supply chain leadership for Partners Healthcare System.
Josh Pezzutto
Josh started his healthcare career in 2006 as a sales representative for Alcon Laboratories in the Specialty Eye and Ear Pharmaceuticals division. During his 5 years in the field, he had some great opportunities to work and learn as a trainer and various management roles. It was during the time in the field that Josh started digging deeper into data to understand the business better that led to an opportunity as a sales analyst and eventually various strategy and operational roles. Currently as the Director of Commercial Operations at Eyevance® Pharmaceuticals, Josh has built extensively on his operations experience as a part of this new startup/emerging eyecare company based in Fort Worth Texas. Josh holds a BSBA in Marketing from Clarion University.
Kelly Pryslak
Kelly Pryslak has extensive PDMA Sample Compliance experience. She is currently the Sr. Manager of Sample Compliance & SAFE Fleet at Janssen Pharmaceuticals, Inc. in Titusville, NJ. Kelly provides leadership in maintaining the highest quality compliance, providing guidance to supported sales forces and business partners as well as ensuring internal policies and procedures meet Federal PDMA, State, Corporate and CIA requirements. Kelly began her career with Janssen Pharmaceuticals in 1999 in Trade Relations and joined Samples Management Department as an Analyst in 2002. Kelly's broad knowledge in PDMA compliance is the result of serving in roles of increasing responsibilities and leadership, gaining experience required to become the department head in 2014. Kelly holds a B.S. degree in Business Administration with a concentration in Marketing from Montclair State University. Kelly and her husband, John, live in Hunterdon County, NJ and have two grown children.
Karen Rothschild
Karen Rothschild has been a regulatory counsel in CDER's Office of Compliance since 2008. She works in the Office of Drug Security, Integrity and Response, and focuses on the security of finished drug products in the pharmaceutical supply chain. Prior to joining FDA, Karen worked as a food and drug attorney at law firms in Washington, DC. Prior to that, she was an attorney for the City of New York. Karen earned her law degree from the Benjamin N. Cardozo School of Law in New York City, a Certificate of Public Health from Georgetown University, and is a licensed to practice law in New York and Washington, DC.
Deb Segura
Deb Segura is the Executive Director of the Sharing Alliance™, and has over 30 years of experience in the pharmaceutical industry. She has dedicated herself to providing valuable compliance information to Alliance members and industry. The Sharing Alliance is a not for profit organization founded in 1989 with a mission to improve the pharmaceutical industry's understanding of the Prescription Drug Marketing Act (PDMA) and related sample compliance regulations. Prior to taking the position of Executive Director, Deb's career included various management positions at Kos Pharmaceutical (now Abbott), Novo Nordisk, and Bristol Myers Squibb. Her primary focus was sample compliance, education and training and sample investigations. She is the proud mother of three wonderful children and grandmother to five. She and her husband reside in York, SC.
Debbie Tay
Debbie Tay has over twenty years of broad sales operations experience including Sample Compliance, Sales Force Automation, Field Reporting, Fleet, HR/Benefits, Recruiting and Incentive Compensation. She is currently the Senior Manager Sales Operations for Vertical/Osmotica Pharmaceuticals. In her role as a results producing manager and team member who consistently demonstrates strong leadership in improving systems and processes to meet the business acumen. Her in depth experience of more than 15 years of innovative successful sales operations and HR productivity development of intuitive compliant processes. She has led advances in technology and field enablement for a variety of Specialty Pharmaceutical, Hospital and Managed Markets teams. In addition to incentive compensation design and KPI scorecards to motivate sales teams to fulfill business strategy plans. Debbie holds an MBA from University of Phoenix majoring in Business Administration and is a current Sharing Conference™ Board Member.
Joseph Tomkiewicz
Joseph Tomkiewicz has spent over thirty years in the pharmaceutical industry, starting his career by mixing IV medications for hospice and nursing home patients. He spent ten years working in Regulatory Affairs for Bergen Brunswig and PharMerica, performing hundreds of operations, billing and DEA audits. Before taking his current position, he was the Diversion Control Program Manager for AmerisourceBergen, one of the largest wholesale distributors of pharmaceuticals in the US, and was responsible for the day-to-day operations of their suspicious order monitoring program. Currently he is a DEA Compliance Manager for Teva Pharmaceuticals, where he designed and is responsible for their Suspicious Order Monitoring Program.
Robin Usi
Robin Usi is Acting Director, Data Sharing & Partnership Group, Centers for Medicare and Medicaid Services (CMS). Robin returns to the Sharing Conference this year with Members of the CMS Open Payments Team: Amy Hammonds, Ian Mahoney, Veronika Peleshchuk Fradlin and Chris Kalck.
Jennifer Valentine
Jennifer is a 20+ year regulatory professional with extensive experience in Federal and State Life Sciences regulations. Jennifer's focus at MedPro Systems is to assist customers achieve a higher-level of regulatory compliance via the best possible usage of Healthcare data. She served as a vendor representative on the Sharing Alliance Board for two years, earned her U.S. Healthcare Compliance Certification from Seton Hall Law School, is a member of the Healthcare Business Women's Association (HBA), and the American Society for Quality (ASQ).
Andrew Weber
Andrew Weber is Director of Patient Assistance at Bausch Health and leads the execution of all aspects of the Bausch Health PAP platform. He rebuilt the platform and manages all the strategic and tactical elements to ensure all program goals and objectives are met while also maintaining the highest level of compliance with all rules and regulations governing these programs. Over his career, Andrew has led teams to fuel business growth and build brand equity, working and leading cross-functional stakeholders in global and US markets. He has deep experience in product development and driven business growth for major brands and franchises domestically and globally. Andrew has a demonstrated ability to cultivate strong external relationships across a broad and diverse set of advocates (patients and professional). He has also built beneficial and compliant ties with professional associations to effectively and efficiently manage and sustain a portfolio of partnerships supporting the programs he has led both commercially as well as in his leadership work as part of a multiple 501c3s. Andrew resides in Pipersville, Pennsylvania, with his wife, four children, and six grandchildren that keep his days full.
Diana Yoon
Dr. Diana Yoon has been working in the U.S. Food and Drug Administration (FDA) since 2011. During her tenure at the FDA, she has conducted premarket regulatory review for the Center for Biologics Evaluation and Research and the Center for Devices and Radiological Health. She is currently a Senior Scientific Reviewer for product classification and jurisdiction in the Office of Combination Products. She has a B.S. in Chemical Engineering and a B.S. in Biomedical Engineering from Carnegie Mellon University as well as a Ph.D. in Chemical and Biomolecular Engineering from University of Maryland, College Park.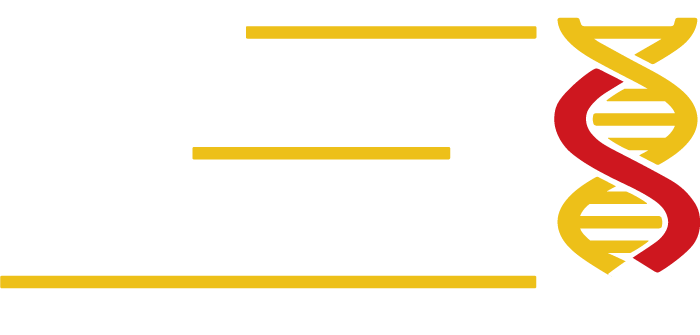 This website protects personal information. Learn more:
To request more information or to ask a question: